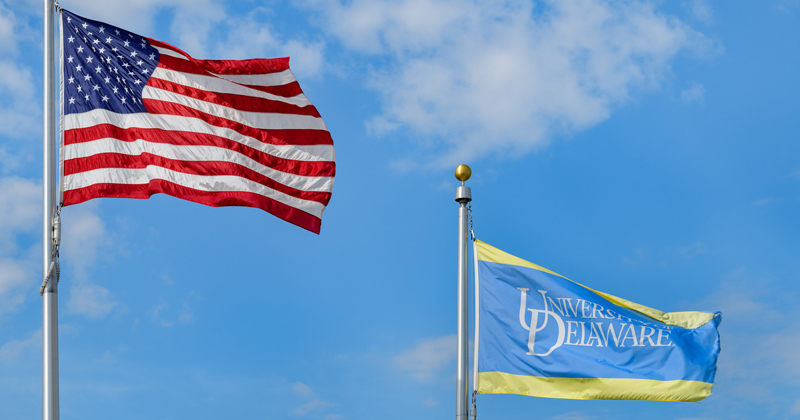 Permanent Residency
This page provides information about Legal Permanent Residency (LPR), including details about University of Delaware sponsorship of foreign nationals on nonimmigrant visas for Permanent Resident status. 
While ISSS immigration advisors are here to help, immigration law is complex and changes frequently. 
A Lawful Permanent Resident (LPR) is an immigrant with "legally recognized and lawfully recorded" permission to live and work in the United States permanently. This status is commonly referred to by different terms, including: LPR, immigrant, permanent resident, and green card holder.
Generally, LPRs have the some of the same rights, privileges, and responsibilities as U.S. citizens. LPRs may buy and sell property, own and operate businesses, and may be drafted into the military if a draft is in effect. However, LPRs are not eligible to vote in government elections, serve on juries at trials, or hold some elected offices or government jobs.
There are different categories under which an individual can obtain LPR status:
The University of Delaware sponsors foreign nationals on nonimmigrant visas for Permanent Resident status. Commonly known as the green card, immigrant, or resident alien process, Permanent Residency (PR) allows foreign nationals and their dependents to live and work permanently in the United States without having to maintain other status. Permanent residents should have the intent to remain permanently in the United States. UD Departments interested in supporting their employees for PR must assume the role of a sponsor and all the responsibilities associated with the process.
The Center for Global Programs & Services (CGPS) is responsible for coordinating all employment-based immigrant petitions on behalf of the University of Delaware. CGPS works closely with University-retained attorneys to assist with the filing of specific immigrant and non-immigrant benefits, including PR applications and O-1 petitions.
CGPS will be your first stop for any PR requests filed on behalf of UD. Please note that only CGPS is authorized to sign any immigration-related applications representing the University.
The University of Delaware has retained Goldblum, Pollins & Dennis to provide certain types of immigration services as a complement to the services of ISSS and the Office of General Counsel (OGC). Only Goldblum, Pollins & Dennis is able to represent UD in immigration proceedings, unless determined otherwise by CGPS or OGC.
Goldblum, Pollins & Dennis assists UD departments with the following types of immigration cases:
PR applications (see options below)
O-1 Person of Extraordinary Ability petitions
The following will explain:
Which Foreign National employees qualify for sponsorship;

The process for obtaining authorization for sponsorship;

The fee schedule.
Frequently Asked Questions
ISSS Disclaimer: The information contained on this web site is provided as a service to international students, faculty, staff, employees, and administrators at the University of Delaware, and does not constitute legal advice on any immigration, tax, or other matter. As legal advice must be tailored to the specific circumstances of each case, and laws are constantly changing, nothing provided herein should be used as a substitute for the advice of official counsel. For assistance on your immigration status, we encourage you to contact an ISS advisor for specific guidance at oiss@udel.edu.