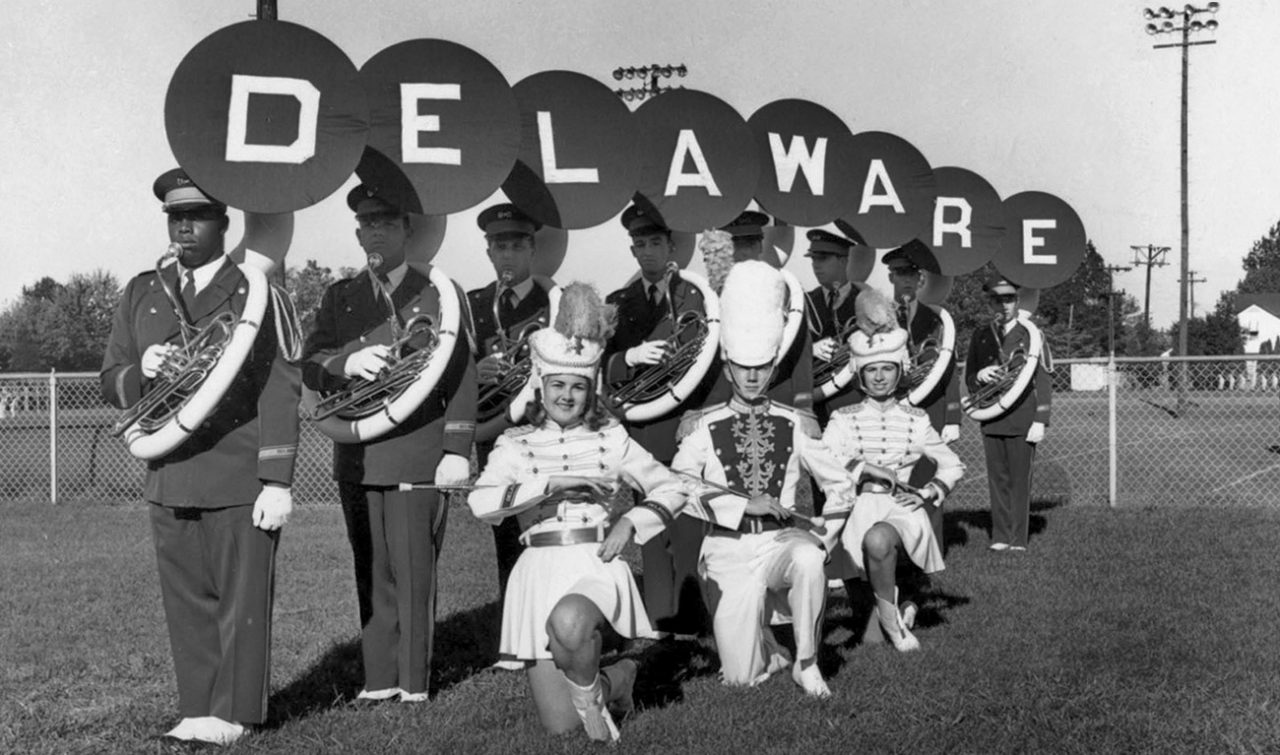 "Knowledge is the light of the mind."
-University of Delaware motto

One of the oldest universities in the U.S., the University of Delaware traces its roots to 1743 when a petition by the Presbytery of Lewes expressing the need for an educated clergy led the Rev. Dr. Francis Alison to open a school in New London, Pennsylvania.
Alison's first class was "possibly the most distinguished in terms of the later achievements of its members, taken as a whole, of any class in any school in America," wrote historian John Munroe.
Those first students would go on to become statesmen, doctors, merchants and scholars. Thomas McKean, George Read and James Smith signed the Declaration of Independence, and Read also signed the U.S. Constitution.
By 1765, Alison's school relocated to Newark. NewArk College opened as a degree-granting institution in 1834 and was renamed Delaware College in 1843. In 1867, the college was designated one of the nation's historic Land Grant colleges.
A women's college opened in 1914 with 58 students, and in 1921, the two colleges joined to become the University of Delaware.
Since 1950, UD has quadrupled its enrollment and greatly expanded its faculty and academics and its influence in the world.
In 2009, the University purchased a 272-acre parcel of land adjacent to the Newark campus that previously had been a Chrysler Plant. That site, now the Science, Technology and Advanced Research (STAR) Campus, is home to the University's Health Sciences Complex and is being developed as a space combining business, research, education and more.
And then we'll fight! fight! fight!
for Delaware,
Fight for the Blue and Gold,
And when we hit that line,
Our team is there
with a daring spirit bold
And when we strike with might
Let foes beware
Our glorious name we'll uphold
And then we'll fight! fight! fight!
for Delaware,
Fight for the Blue and Gold,
Delaware will shine to-night,
Delaware will shine.
When the sun goes down and
the moon comes up,
Delaware will shine.
And then we'll fight! fight! fight! for Delaware...
Music and lyrics by George F. Kelly, Class of 1915