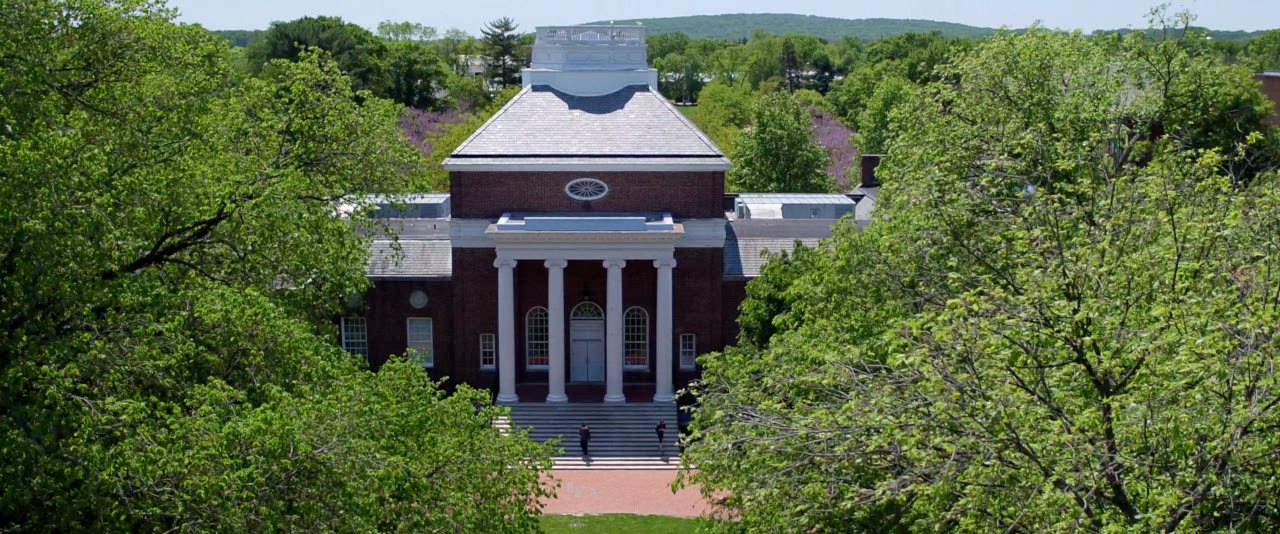 Intrepid
President's Report 2023
A MESSAGE FROM UD PRESIDENT DENNIS ASSANIS
At the University of Delaware, we think big. We continually seek new discoveries and fresh perspectives. We ask ourselves, where will we venture next? What experiences will spark our curiosity, challenge our beliefs and engage our creativity?
As a global community of leaders and explorers, we are intrepid.
Seizing this adventurous mindset is all the more meaningful in 2023 because UD celebrates the 100th anniversary of its pioneering study-abroad program, the first in the United States. With that voyage to France in 1923, UD ushered in a new era of global learning and shared a bold idea that has become the model for international education at thousands of institutions around the world. 
Now, a century later, this courageous Blue Hen spirit continues to evolve as we push even more boundaries together. As you will see in this year's President's Report, we are Inspiring the Future by enabling our talented and diverse students to grow and thrive, and we are Advancing Big Ideas through the thought leadership of our accomplished faculty, staff and alumni. Driven to explore the world through groundbreaking research, we are Discovering New Horizons every day. As we look toward the future, we continue to grow by Expanding Our Vision for reach and impact around the world.
This never-ending journey of exploration has always been an integral element of the University of Delaware, and it continues to define our extraordinary path into the future.
Dennis Assanis
President, University of Delaware
IGNITING A TRANSFORMATIVE STUDENT EXPERIENCE
DRIVING KNOWLEDGE AND UNDERSTANDING
Innovating to build a better world
CHARTING OUR BOLD PATH FORWARD
EXTERNAL SOURCES:
(1) Center for World University Rankings; (2) U.S. News & World Report Best Graduate Schools Ranking 2023; (3) Princeton Review; (4)(5) National Science Foundation (NSF) Higher Education Research & Development Survey 2021; (6) U.S. News & World Report Best Colleges 2022-23