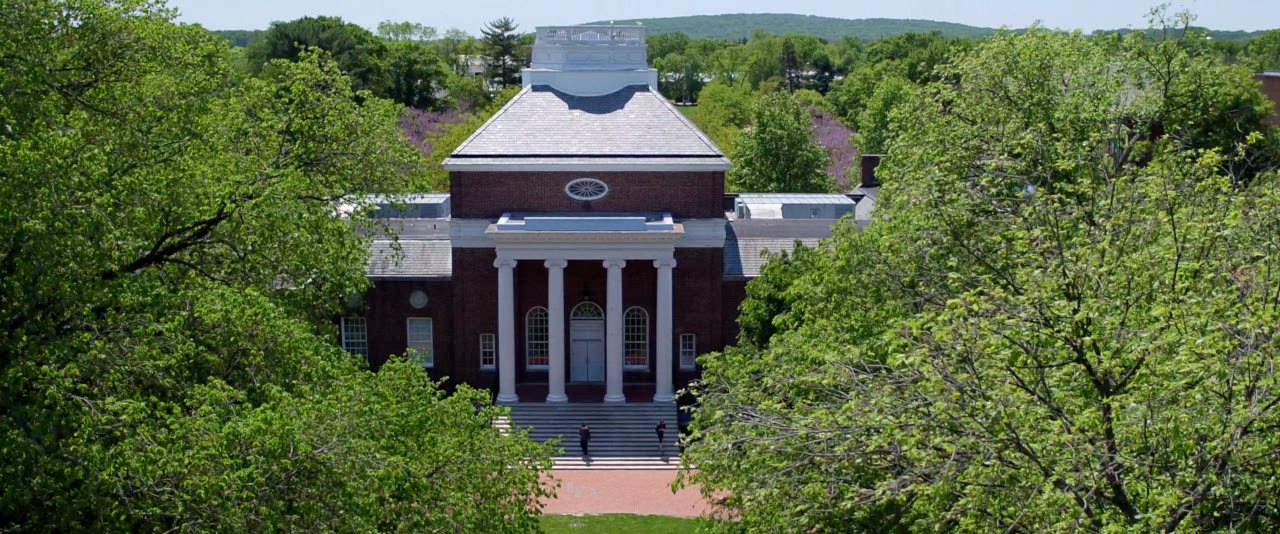 A MESSAGE FROM UD PRESIDENT DENNIS ASSANIS
The future — of digital education, of remote work, of urgent social change, of disruptive technology, of global connectivity — is here. The coronavirus pandemic and its evolving demands have accelerated the pace of change at the University of Delaware and throughout the world. At UD, we have done far more than adapt. We have thrived, and we are shaping our own place in this dynamic landscape.
Some of the highlights of our accomplishments during this past year are summarized in this report:
As UD and the world emerge from the pandemic, we remain focused on the opportunities ahead. Yesterday's "future" is now, and we are already planning ahead to harness the limitless possibilities of tomorrow.

Dennis Assanis
President, University of Delaware
Our Resilient Community
73%

Four-year graduation rate, ranking in top 10 among primarily residential public universities in U.S.

33,656

Undergraduate applications for fall 2020, a record


26%

Delaware-resident undergraduates from underrepresented minority groups


$171.5 million

Sponsored research expenditures, up 23% since 2016


32nd

Research spending among about 500 universities without a medical school

$500 million

Investment by UD and its public, private and nonprofit partners in the STAR Campus

1st

Created the nation's first study-abroad program in 1923

200+

Global partnerships to foster collaboration and exchange

4,000+

International students, scholars and families call UD home
RISING TO THE CHALLENGE
OF COVID-19
During the historic COVID-19 pandemic, the University of Delaware leveraged its unique resources — its dedicated people, its stature as a top-tier research institution, its culture of partnership and collaboration, its role as Delaware's land-grant flagship university, among others — to overcome a multitude of challenges in 2020.
ENSURING THE SUCCESS
OF OUR STUDENTS
A rigorous and purposeful academic experience has always been a hallmark of the University of Delaware, where our students' success is reflected in their accomplishments both in and out of the classroom.
Our vibrant and growing faculty continues to challenge students, while opening new fields of research and discovery. We have redoubled our commitment to scholarly excellence at UD, as well as extending our reach to prepare students before they even apply for admission and serve alumni and adult learners throughout their lives.
The University of Delaware cultivates leaders who are thoughtful, inclusive and creative, whether they are working in small communities or on the world stage.
With an unwavering focus on the future, the University of Delaware continues to invest time, talent and resources in exploration and discovery for the benefit of future generations.
UNIVERSITY OF DELAWARE
PRESIDENT'S REPORT 2021
The University of Delaware strictly follows all current health protocols, including the wearing of masks and appropriate physical distancing. Some images on this website may have been taken before these rules were implemented.