CONNECT
Here, Blue Hens can discover the many ways to maintain that old yearbook expression to "keep in touch" with the University and fellow alumni. 
Stay connected through virtual and in-person events around the country, alumni affinity groups, career networking, volunteer opportunities and so much more. 
#BlueHensForever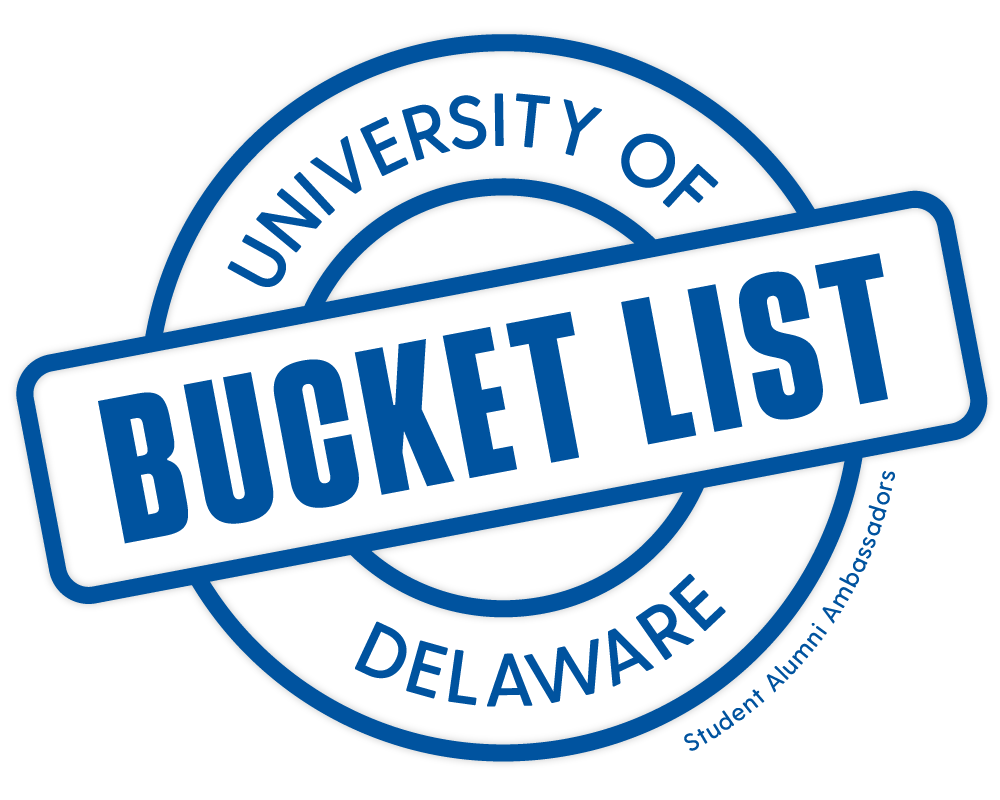 Check Off the UD Bucket List!
Alumni, relive your favorite UD traditions and experiences to tap into your Blue Hen feeling, earn bragging rights and score swag. All you have to do is submit the items you've checked off the UD Bucket List by Nov. 29!
Philanthropy is Everywhere: youtube.com/watch?v=FunQvDxHiVs
Philanthropy is Everywhere
Azhir Jones, a UD sophomore majoring in entrepreneurship, is here to set the record straight on what philanthropy really means at UD.  
At UD, we offer a variety of opportunities for our Blue Hens to be involved with everything from regional alumni club boards to mentoring current students.