The University of Delaware offers many ways to direct your generosity to the advancement of this great institution and put Delaware first.
Give online and make an immediate impact
Call 302-831-2104 today to make a gift


Planned Giving
Leave a legacy at the University of Delaware through your estate or IRA.

Donor-Advised Funds
Combine the most favorable tax benefits with the flexibility to easily support UD by giving through a DAR. 
Crowdfunding
Help UD students, alumni, faculty and staff raise funds for the causes closest to their hearts.

Payroll Deduction
UD faculty and staff are encouraged to make recurring gifts through regular payroll deduction. 

Corporations & Foundations
The University welcomes partnerships and giving opportunities from corporations and foundations.
A healthy endowment is a benchmark for a strong and stable institution. By supporting the endowment through gifts of scholarships, fellowships, professorships and more, you help UD fulfill its mission of providing a world-class education and create opportunities for generations of Blue Hens to come.
The minimum to endow a fund at the University of Delaware is $50,000. If you are interested in learning more, please contact the Office of Development and Alumni Relations.
MONTHLY, QUARTERLY AND ANNUAL GIVING
Make your gift count and count again and again! The University offers two opportunities for recurring gifts:
Monthly credit card deductions: Select monthly, quarterly or yearly options on our online giving form or complete and print this form and fax or mail it to UD.

Electronic Funds Transfer: contact our office at 302-831-4333 to learn how you can have a recurring gift deducted from your checking or savings account.
UD invites our community to honor or memorialize loved ones through philanthropy gifts to the University. No matter what their size, gifts to celebrate a family member, classmate, faculty member or friend can be designated toward any existing UD program or fund—perhaps one that would be meaningful to the honored or memorialized individual.
The University of Delaware is a 501c3 and our non-profit tax ID # is 51-6000297.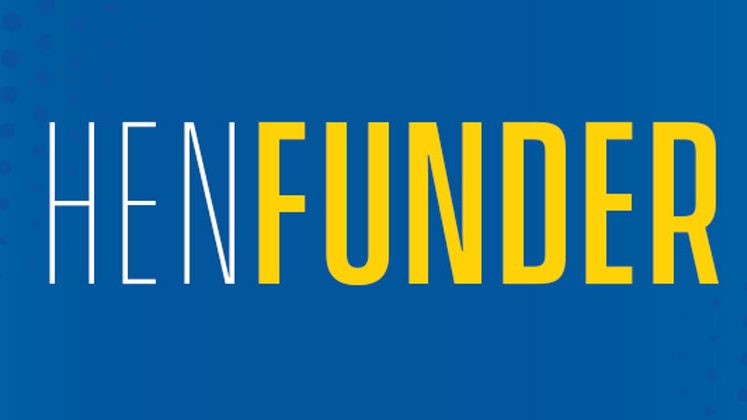 Help a Hen
UD's crowdfunding platform provides an easy way to directly support campus projects, scholarships, programs and more.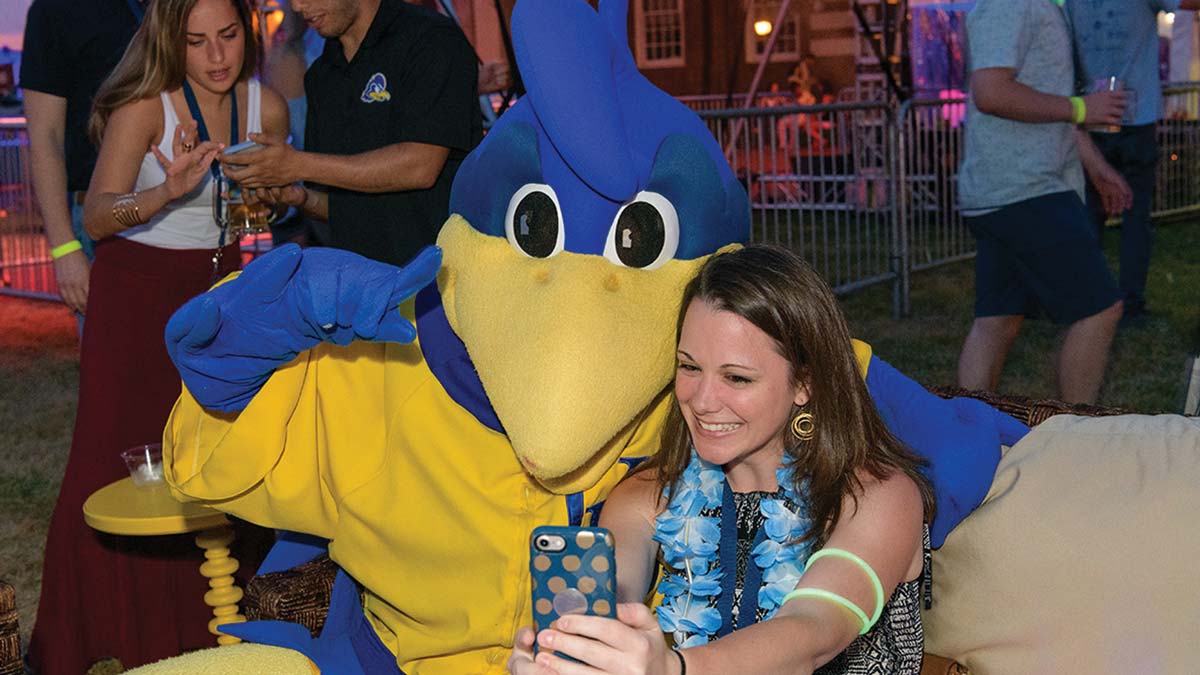 Get Social
Connect with alumni and friends through our UD Alumni social channels including Facebook, Instagram, Twitter & LinkedIn.