Remember When Line
302-831-MYUD (6983)
It's time to take a trip down memory lane. Revisit campus life by listening to our Remember When voicemail series. Press play on these quick audio stories to hear funny, touching and heartwarming recollections from UD days.
Better yet, call us with your story! Simply dial the Remember When Line at 302-831-MYUD (6983) and leave us a quick voicemail after the beep. Missed connection? Memorable mentor? Hilarious prank? We'll be listening.
Personal information will be edited out as necessary.
By leaving a voicemail, you are giving the University of Delaware permission to share your story on its various communications platforms.
Janine, AS92: Who Put the Cookie?
Lauren, BE85: Friends From the Fourth Floor 
Sue, AS83 | Just Add Water
Carly, EHD09 | From Dance Class to Campus
Bob, BE79: For Sale (But Not My Car)
Jacqui, AS14 | Dining Hall Meet Cute
Samantha, AS16: Forgot Keys, Could Never Forget UD
Jess, AS11: Blue Hens, Best Friends Forever
Think you've got a lot in common with your best friend? This UD grad reflects on discovering a surprising connection on campus.
Robin Wray, AS80: Quasars, Black Holes and Snow Days
A winter walk across the Green stirred reflection on one Blue Hen's place in the universe.

Tywanda Cuffy, AS04: RA Surprises at RAT Camp
An uninvited guest at Residence Assistant Training Camp brought new RAs together.
Annabelle Camp, AS19: First Day at Old College
After a year of feeling lost, transferring to UD helped this graduate find a mentor and home in the Department of Art Conservation.
John H, HS87: The Five-Year Plan
From mug night to ski trips to the first Macintosh computers in the library basement, this Blue Hen recalls the highlights of his five (yes, five!) years at UD.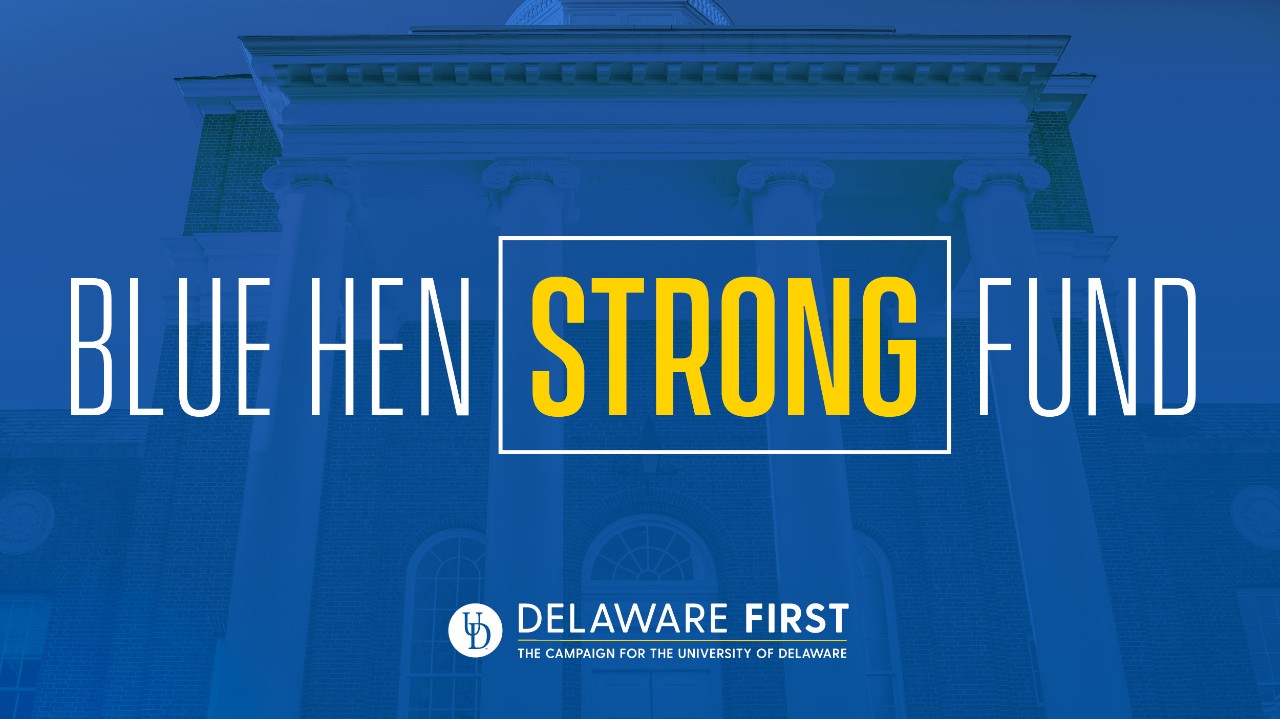 We are Blue Hen Strong
The Blue Hen Strong Fund directly meets the ever-evolving needs of our students to ensure their success at UD and beyond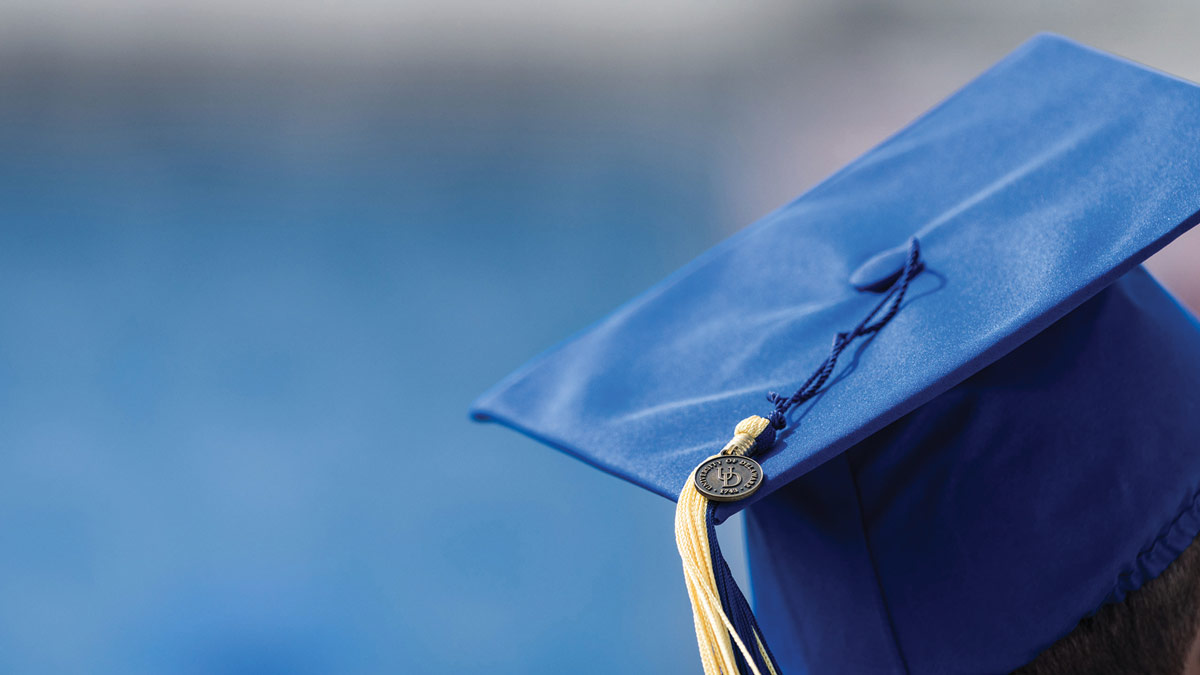 Alumni Benefits
It pays to be a Blue Hen! UD and the Alumni Association offer a variety of benefits, discounts and services to our alumni.