Where to Give
Discover your UD passion today and make a difference for our Blue Hen students, faculty, staff and campus. From colleges to scholarships and beyond, your gift of any amount, to any area, makes a profound difference for the University and its students. 
Where do you want to make your mark?
The Blue Hen Strong Fund directly supports the ever-evolving needs of UD students, keeping them strong, empowered and flexible with necessary resources, experiences and opportunities throughout their time at the University.  
Since its launch, the Fund has helped students with:
expanded mentoring opportunities for diverse groups
critical professional experiences through the Student Internship Grant program
access to a consolidated basic needs pantry and career closet
a laptop loaner program
safe housing
tuition support
advanced technology for online learning
We are Blue Hen Strong!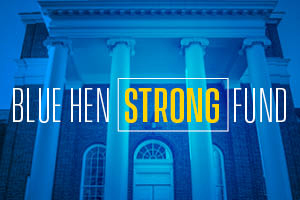 General Scholarship Fund
Scholarships are transformative for UD students. Financial support through the General Scholarship Fund allows students to achieve their dreams of a college education, while helping the University create citizens who are well prepared to make an impact.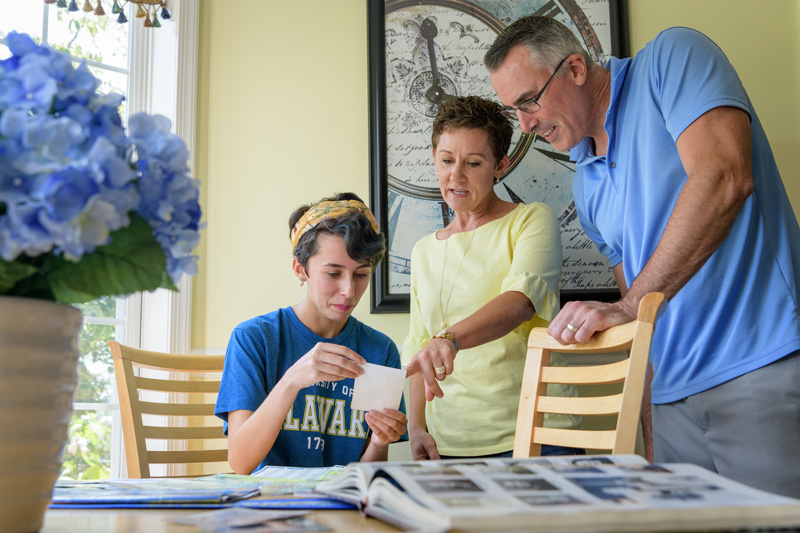 UD Parents Fund
The generosity of UD parents allows the University to provide our students with valuable resources for their health and wellbeing, to deepen their learning, advance equity and inclusion and drive holistic development through education, experiences and communities.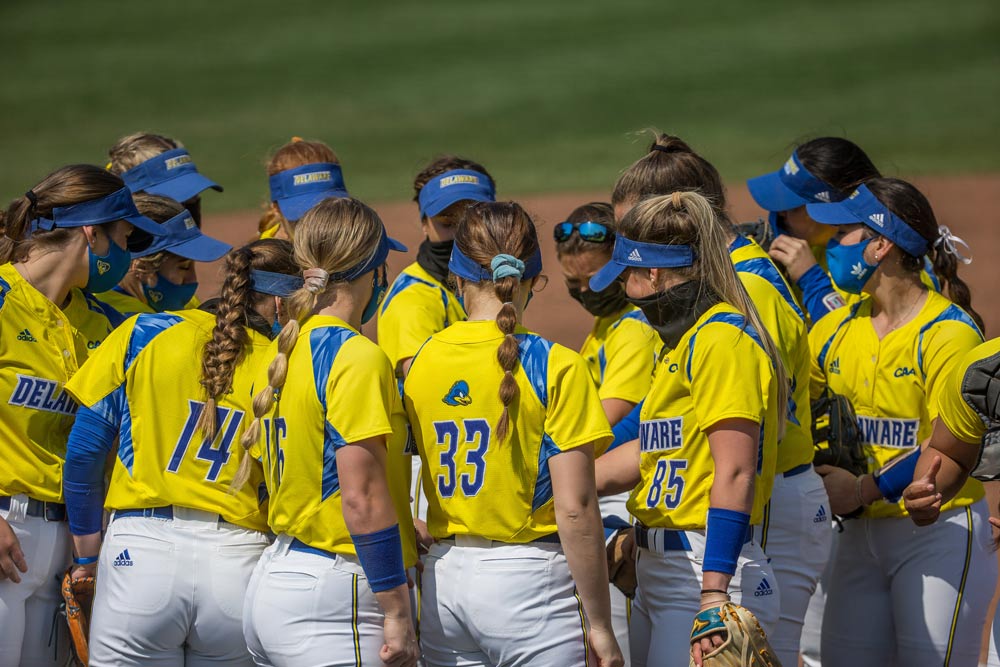 Blue & Gold Fund
Delaware Athletics is a hallmark of student life, and a hub for alumni and community engagement. Support of the Blue & Gold Fund allows us to continue to provide the best student-athlete experiences to over 600 student-athletes, maximizing their growth as athletes and people.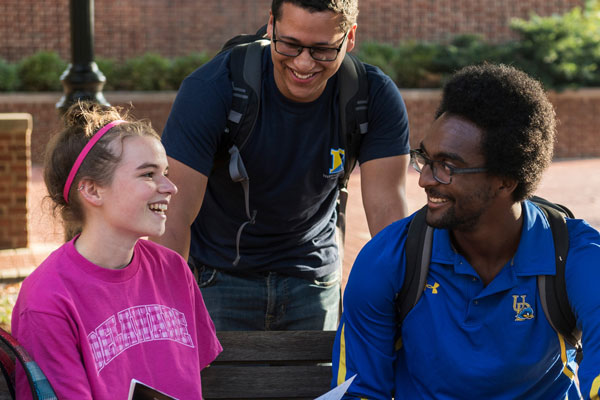 Justice, Equity, Diversity and Inclusion (JEDI) Fund
The JEDI Fund will help provide programs, resources and opportunities to cultivate educated and empowered individuals who not only understand societal challenges related to equity and social justice, but have the tools to create solutions to address them.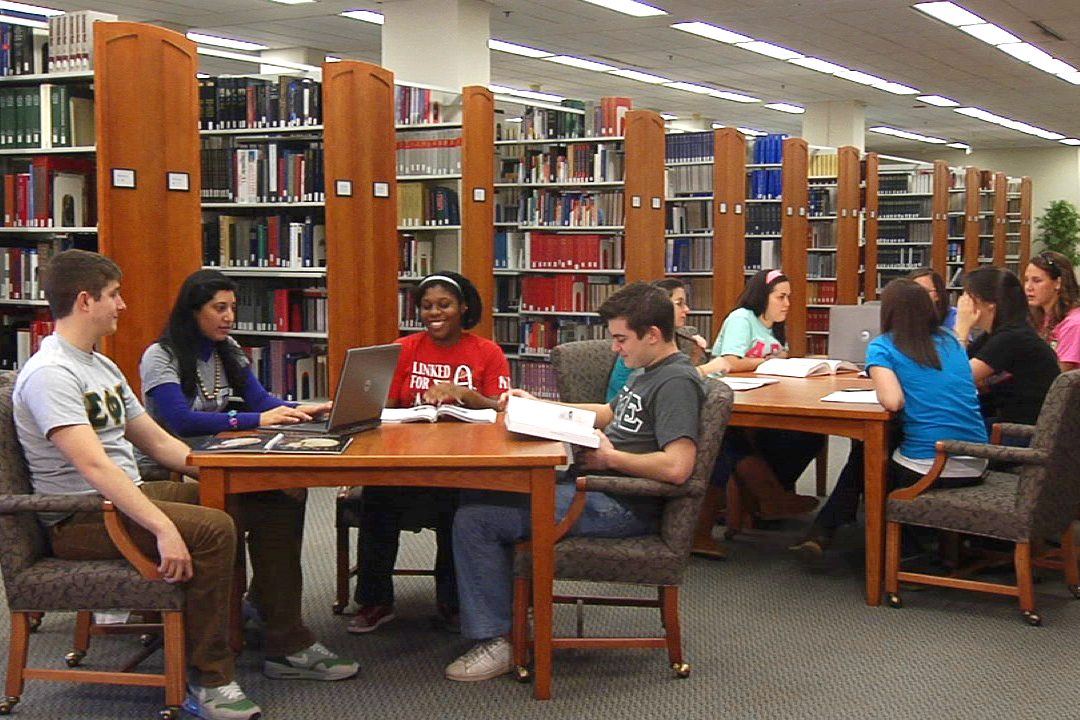 University Library, Museums, and Press
The University of Delaware Library is an innovator in identifying, acquiring and making accessible a broad range of electronic library resources. Your gift to the UD Library help cover the costs of resources, materials, services and facilities.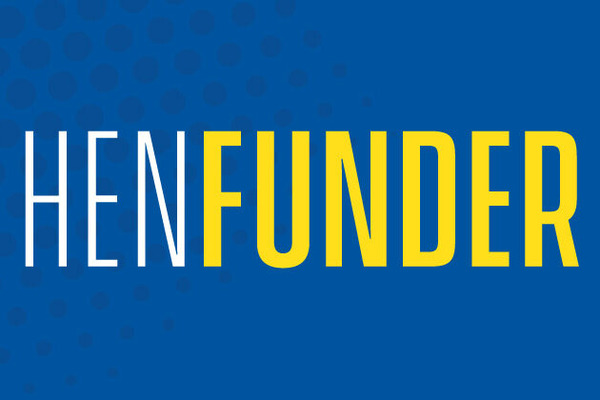 HenFunder
Join fellow Blue Hens in supporting a cause close to your heart through HenFunder, the University's crowdfunding platform.  UD students, alumni, faculty and staff use this unique platform to raise funds for initiatives and programs that will significantly impact members of the University community.
Joseph R. Biden, Jr. School of Public Policy and Administration
Named for the 46th president of the United States, the Joseph R. Biden School of Public Policy and Administration at the University of Delaware prepares students with the knowledge and skills necessary to engage in research and public service activities to improve the quality of life in communities around the world. The Biden School's faculty, staff, students and alumni create and use interdisciplinary, nonpartisan research and empirically-based analysis to inform effective decision-making and policy and to improve leadership and administration.
For more information, contact Sebastian Jannelli.
College of Engineering
With 3,100 students in six departments and a mission to advance the discovery and application of new knowledge in engineering and science and develop leaders of our technology driven society—the College of Engineering's five strategic initiatives focus on interdisciplinary research, global outreach, innovation and entrepreneurship, graduate education, and diversity. It takes reliable, annual gifts to provide vital funding support for the outstanding faculty, students, and programs in all five initiatives.
For more information, contact Kris Graves.
College of Agriculture and Natural Resources
The cutting-edge teaching and research led by 72 faculty members, drives the College of Agriculture and Natural Resources and its 800 students to seek solutions that provide food, fiber, and fuel to all people everywhere without compromising our precious natural resources. A core agriculture repository for knowledge accrued over three millennia, while also the crucible for forging new discoveries, new policies, and new leaders in the college's five departments and nine centers innovate only with annual gifts that fuel faculty support, tuition assistance, and fund programs like UD's Creamery and Cooperative Extension. 
For more information, contact Doug Kleintop.
Alfred Lerner College of Business and Economics
With a mission to foster scholarship in the successful management and leadership of organizations operating in an environment of scarce resources, rapid change, global competition, and advances in technology, the 120 faculty members in the Lerner College of Business and Economics focus their 3,500 students on achieving excellence. Annual gifts enable the college to attract the best students, develop distinctive educational opportunities, find and retain talented faculty, provide global perspective in programs, lead in information technology management, and partner in the private sector.
For more information, contact Doug Kleintop.
College of Health Sciences
With eight academic programs in everything from biomechanics and movement sciences to nursing to health services administration and physical therapy, the College of Health Sciences' focus on health care through experiential and multi-disciplinary education is renowned. Annual gifts speak to the essential and core role of higher education-- tuition assistance, faculty support, and innovative program initiatives.
For more information, contact Doug Kleintop.
College of Earth, Ocean, and Environment
Dedicated to advancing knowledge, use, and conservation of the earth, its oceans, and its other resources, the College of Earth, Ocean, and Environment is by definition, interdisciplinary—reflecting the sweeping, interrelated issues that broadly affect the earth's systems. From geology to oceanography, geography to marine biosciences, on two campuses with nine undergraduate offerings and 14 graduate offerings—all require essential support from annual gifts that provide tuition assistance, faculty support, and program initiatives.
For more information, contact Doug Kleintop.
College of Education and Human Development
The College of Education and Human Development is dedicated to finding solutions to the most pressing social issues of our time. Over 300 faculty and staff are committed to creating skilled professionals who will effectively teach students in classrooms and enhance the quality of life for children and families, in our community and around the world. To offer a high-quality education to our 1,400 undergraduate and graduate students grounded in real world experiences — student teaching, internships and clinical fieldwork — requires essential support from annual gifts through tuition assistance, faculty support and innovative program initiatives.
For more information, contact Doug Kleintop.
College of Arts and Sciences
As the largest college at UD, the College of Arts and Sciences is home to 23 departments and 27 interdisciplinary programs. With 10,000 students on campus, the college burgeons with creativity and diversity, finding collaboration in every opportunity, whether a lecture series on the Middle East, developing a new computer technology called Phoebus, founding art conservation programs in Iraq, or forging study abroad programs in Russia and Tunisia. The scope and scale of the college creates an unparalleled demand for annual funds that support tuition needs, innovative programs, and the 300 faculty that make it all happen.
For more information, contact Meaghan Hogan.
Graduate College 
The University's newest college, the Graduate College, was established July 1, 2019, in recognition of the impact of graduate study on overall scholarship and discovery. The new college is intended to create opportunities for University-wide partnerships, support curriculum innovation, facilitate high-value interdisciplinary programs and provide centralized support for graduate student services and recruitment.

For more information, contact Doug Kleintop.
Honors College 
The Honors College focuses on providing the brightest Blue Hens with outside-the-classroom enrichment, enhancing their departmental-specific coursework. Internships and hands-on, independent research open up new possibilities and empower students. Challenging coursework, academic enrichment opportunities and community outreach encourage Honors College students to develop skills that on-campus classroom settings alone cannot provide. Through such individual projects and research, as well as supplemental activities specially designed to accompany Honors College coursework, students in the program push boundaries as they explore their abilities on campus and beyond. By design, the Honors College remains a living-and-learning program, where students live together as first-year students in an environment of scholarship, fellowship and engagement.
For more information, contact Doug Kleintop.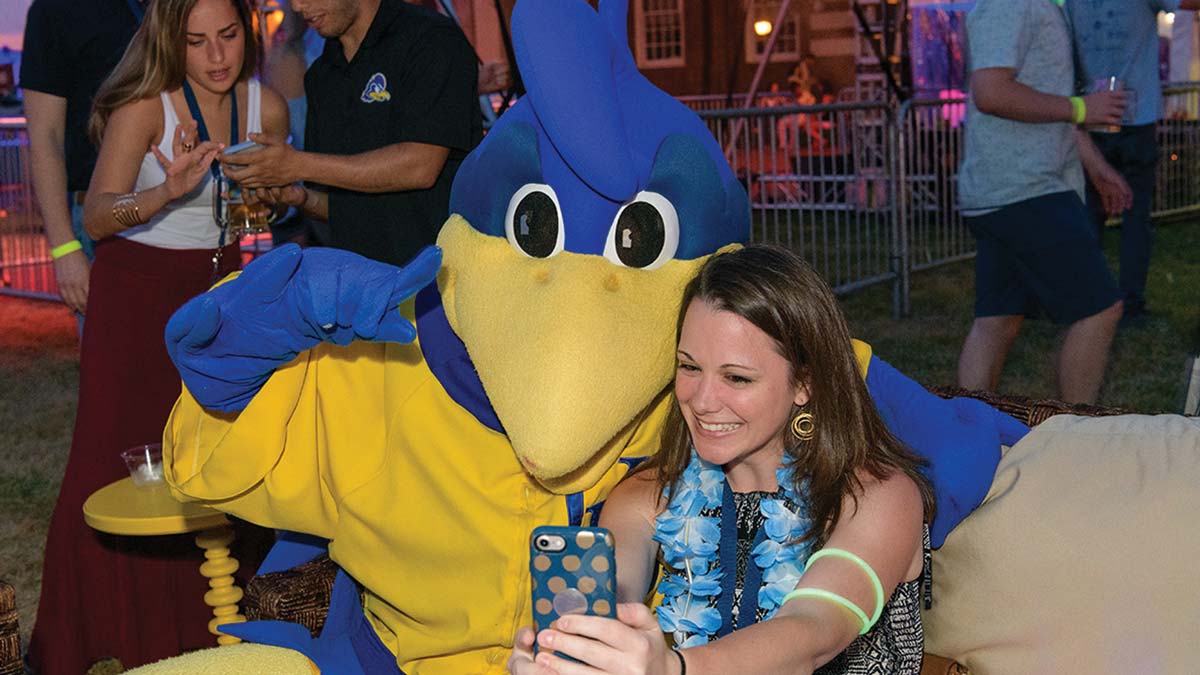 Get Social
Connect with alumni and friends through our UD Alumni social channels including Facebook, Instagram, Twitter & LinkedIn.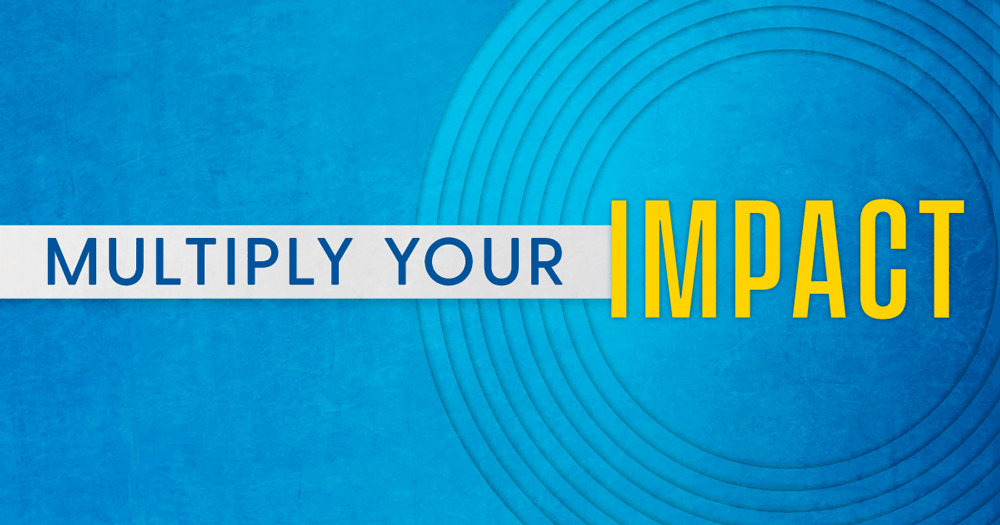 Match Your Gift to UD
Your contribution to UD could go even further with your employer's matching gift program. Some companies will double or even triple your gift amount!