Blue Hen Authors
Whether you're an avid reader or just a big fan of supporting fellow Blue Hens, we're betting that you'll find a book right up your alley in this list of works by UD alumni. You may be familiar with a few titles and you may find a gem that becomes a new favorite.

These books span all genres, so check them out (and then brag about sharing the alma mater of the authors). 
Are you a Blue Hen Author? Submit your book here.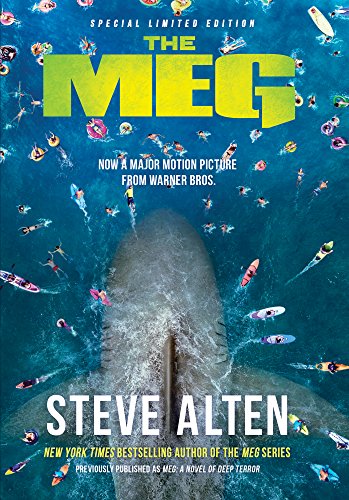 Steven Alten, HS84M
The Meg Series (1997-2018) and many more
Seven years ago, and seven miles below the surface of the Pacific Ocean, Dr. Jonas Taylor encountered something that changed the course of his life. Once a Navy deep-sea submersible pilot, now a marine paleontologist, Taylor is convinced that a remnant population of Carcharodon megalodon—prehistoric sharks growing up to 70 feet long, that subsisted on whales—lurks at the bottom of the Mariana Trench. When offered the opportunity to return to those crushing depths in search of the Megs, Taylor leaps at the chance… but the quest for scientific knowledge (and personal vindication) becomes a desperate fight for survival, when the most vicious predator that the earth has ever known is freed to once-again hunt the surface.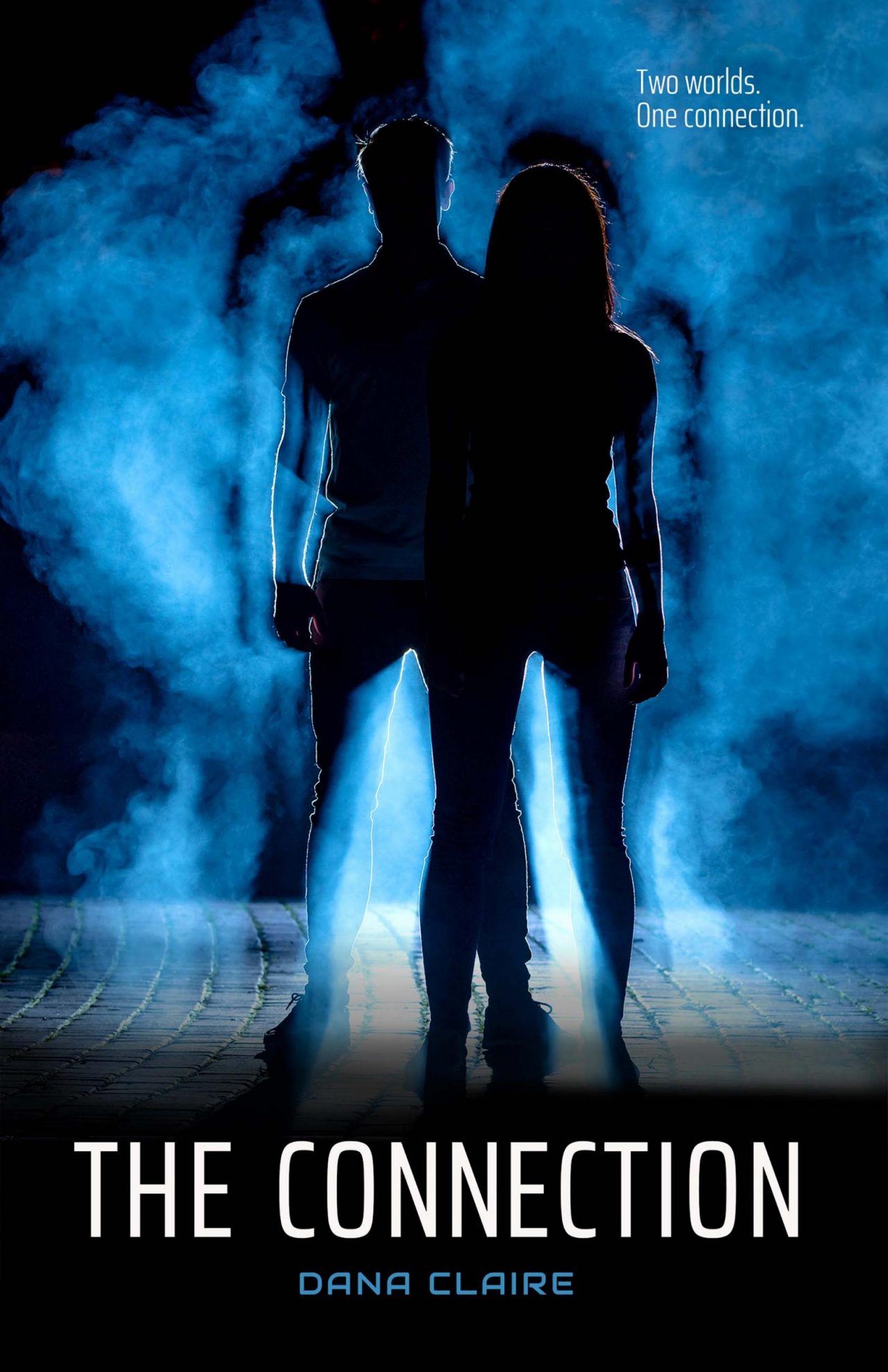 Dana Claire, AS02
The Connection (2020)

Beatrice Walker thought she was a normal high schooler living in a normal world—that is until she learned she's a living hostel for an alien energy source, whose power will prevent the universe's extinction. Beatrice and her non-human—and annoyingly gorgeous—bodyguard Cash are part of a prophetic plan whose outcome to save their planets lies in their connection.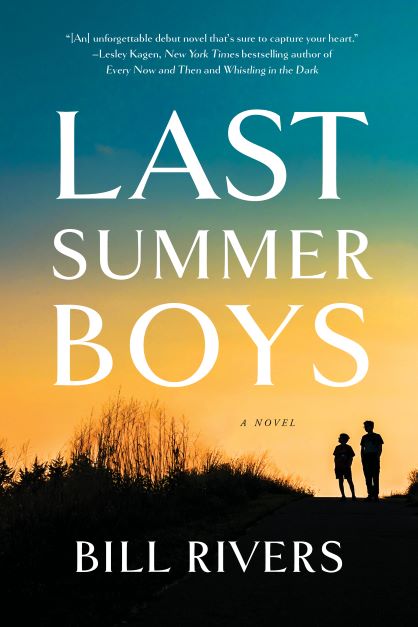 Bill Rivers, AS10
Last Summer Boys (2022)
In this rapturous coming-of-age debut, a naive-yet-determined Appalachian boy will go to any length to save his family over the course of one life-changing summer.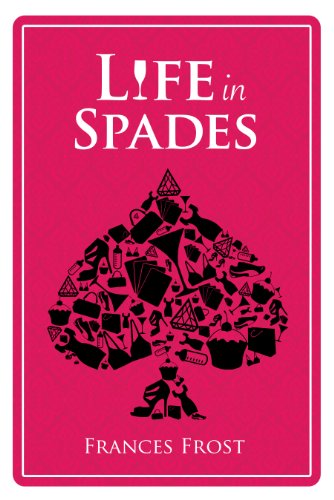 Frances Frost, BE92 
Life in Spades (2013)
Four African-American women rely on their friendship as they face insecurities, negotiate love, and define happiness: Gina, an admittedly unathletic runner training for a marathon with her White boyfriend in an effort to change her mother's mind about interracial dating; Sherry, a divorcee enjoying her new single life, but still debating motherhood; Cookie, a cupcake baker wrestling with memories of her late fiancée and an obvious attraction to the delivery man who comes by every day; and Laura, a professional escort who plays by a strict set of self-imposed rules in order to maintain her one-woman business. With humor and insight, they consider their cards and wonder which will be the trump that wins.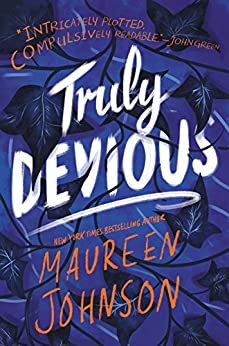 Maureen Johnson, AS94
Truly Devious: A Mystery (2018)
Ellingham Academy is a famous private school in Vermont for the brightest thinkers, inventors, and artists. It was founded by Albert Ellingham, an early 20th century tycoon, who wanted to make a wonderful place full of riddles, twisting pathways, and gardens. "A place", he said, "where learning is a game."
Shortly after the school opened, his wife and daughter were kidnapped. The only real clue was a mocking riddle listing methods of murder, signed with the frightening pseudonym "Truly, Devious". It became one of the great unsolved crimes of American history.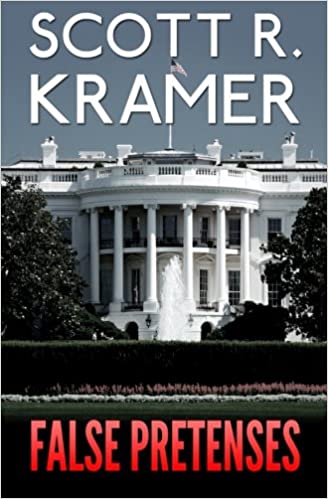 Scott Kramer, BE83
False Pretenses (2015)
A stolen election. Domestic terrorism. Extortion. This political thriller takes you through unexpected twists and turns as the world attempts to prevent the President from going to war to further his own ambitions.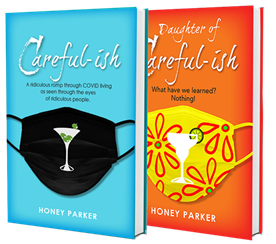 Honey Parker, AS85
Careful-ish (2 book series)
Overeating. Oversharing. Overindulging. Over it all. Video chats. Not enough distancing. Alcohol. What could go wrong? And what are people doing when they think nobody is watching? Meet six friends who are COVID quarantining in The Greatest City On Earth. They struggle to have a social life, pay the bills, launch new businesses, hold on to long-distance relationships, not go nuts, wipe, and maybe, just maybe, still have sex.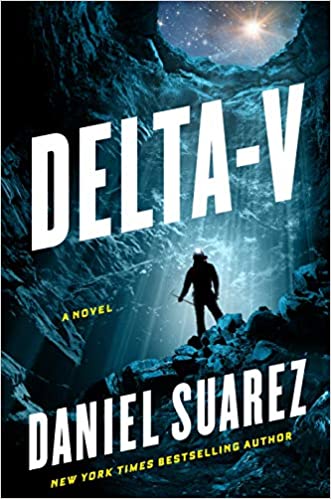 Daniel Suarez, AS87
Delta-V (2019)

When itinerant cave diver James Tighe receives an invitation to billionaire Nathan Joyce's private island, he thinks it must be a mistake. But Tighe's unique skill set makes him a prime candidate for Joyce's high-risk venture to mine a near-earth asteroid--with the goal of kick-starting an entire off-world economy. The potential rewards and personal risks are staggering, but the competition is fierce and the stakes couldn't be higher.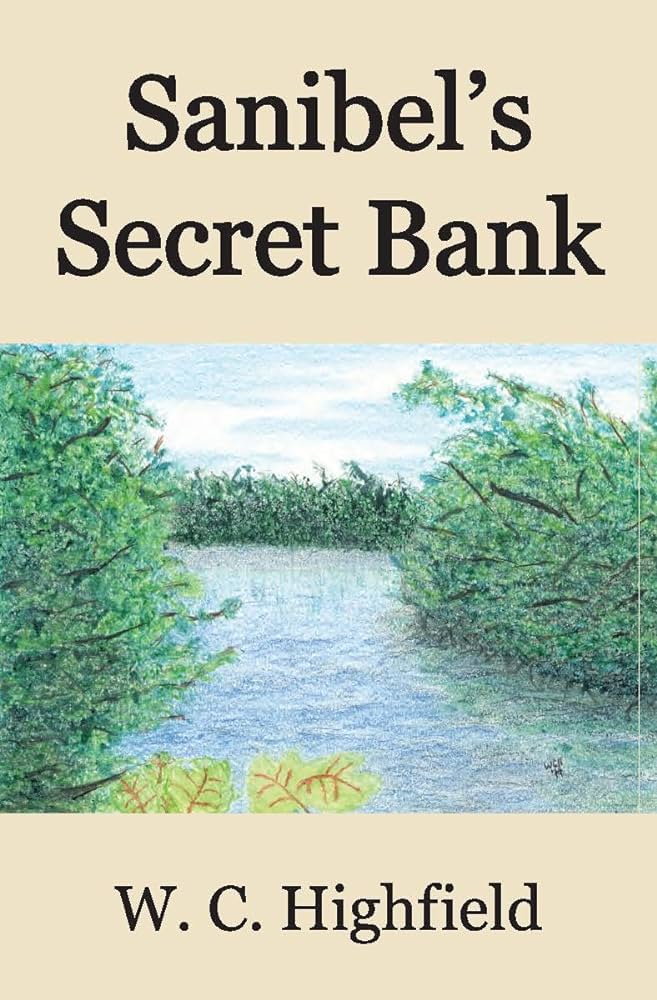 Evan Wechman, AS95
Family Illness (2021)

A realistic fictional work, Family Illness gives mature readers a sense of what it is like for something to grow up afflicted with Obsessive Compulsive Disorder. Steve, the main character, experiences silent suffering of the effects of OCD as a child in the 1980s before fighting back against stigma.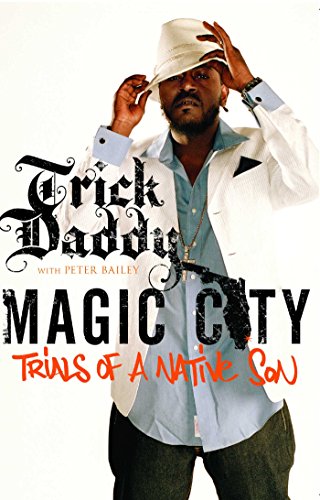 Peter Bailey, AS02
Trick Daddy: Trials of a Native Son (2010)
Trick Daddy was born a thug—just a stone's throw from downtown Miami, yet a world away from its dazzling beauty and sparkling wealth. Where grinding poverty, deadly crime, and devastating racial tension taught kids to live by the 'hood rules. Remarkably, Trick came from nothing and made it big just when his chances had run out.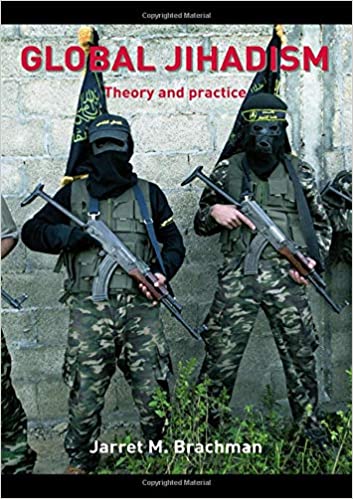 Jarret Brachman, AS02M, 06PhD
Global Jihadism: Theory and Practice (2008)
Global Jihadism exposes the core doctrine and strategy of today's global Jihadist movement.
The first half of the book explores the ideas upon which groups such as Al Qaeda are built, including the concepts of Jihad, al-Wala wal-Bara, Takfir and Tawhid. Brachman exposes a genre of Jihadist strategic scholarship that has been virtually ignored in the West and helps to situate it within the broader Salafist religious movement. The second half explores the thinking and activities of Al Qaeda's propaganda machine and includes case studies on the rise and fall of global Jihadist terrorism in Saudi Arabia post-9/11, and highlights the explosive results of bringing theory to bear on practice in the UK over the past 20 years. The book concludes by providing innovative strategies for combating the global Jihadist ideology.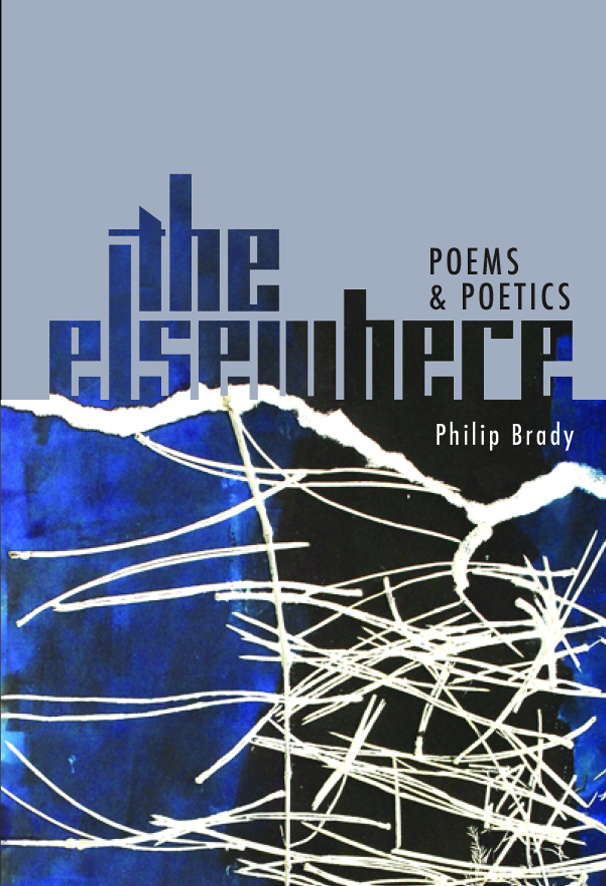 Philip Brady, AS81M
The Elsewhere: Poems & Poetics
The Elsewhere is a new book with a long history. In a new arrangement of three books of poetry, a verse memoir, a poetic prose memoir, and essay collections on poetics, as well as new poems, The Elsewhere re-scores a life alert to the workings of line and sentence upon eye, heart, breath, and the world.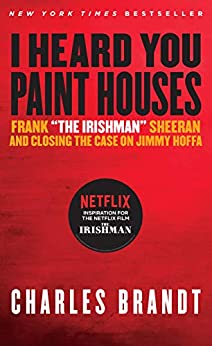 Charles Brandt, AS63
I Heard You Paint Houses: Frank "The Irishman" Sheeran & Closing the Case on Jimmy Hoffa
"I heard you paint houses" are the first words Jimmy Hoffa ever spoke to Frank "the Irishman" Sheeran. To paint a house is to kill a man. The paint is the blood that splatters on the walls and floors. In the course of nearly five years of recorded interviews, Frank Sheeran confessed to Charles Brandt that he handled more than twenty-five hits for the mob, and for his friend Hoffa. He also provided intriguing information about the Mafia's role in the murder of JFK.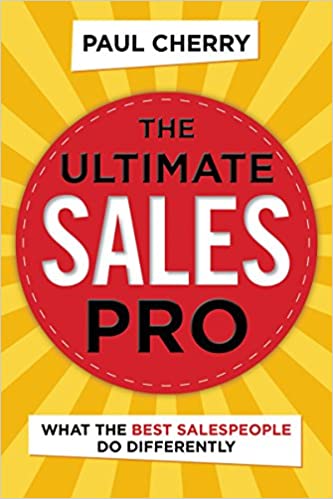 Paul Cherry, AS84, BSPA87M
The Ultimate Sales Pro: What the Best Salespeople Do Differently (2018)

Take back ownership of your sales career and sales future! Most salespeople are motivated by the next yes, the next contract, the next lead. All too often, they are too busy to look beyond the immediate to focus on the larger view -- honing the selling skills and knowledge critical for long-term success. 
 
In today's fast-paced world, salespeople get little, if any, coaching or mentoring support. Too often organizations have a 'sink or swim' attitude regarding their teams.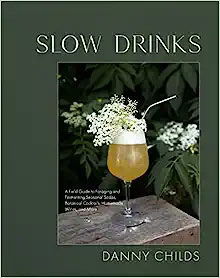 Daniel Childs, AS12
Slow Drinks (2023)

Weeding the garden might yield the makings for Dandelion Mead, while an early spring walk reveals the green shoots perfect for brewing Spruce Beer. Danny Childs brings his training as an ethnobotanist to the world of drinks, and with loving regard for even the humblest ingredients, explores each season's offerings to make sodas, syrups, wines, beers, and amari. 
Organized by season, Slow Drinks teaches home cooks, industry pros, homebrewers, and foragers how to transform botanical ingredients—whether gleaned, grown in the garden, or purchased from the store—into singular beverages and cocktails. With transporting photography and gorgeous color illustrations, Slow Drinks is the definitive guide to backyard mixology that can live just as comfortably in your basket on a foraging trip, as it can on the coffee table as a conversation piece.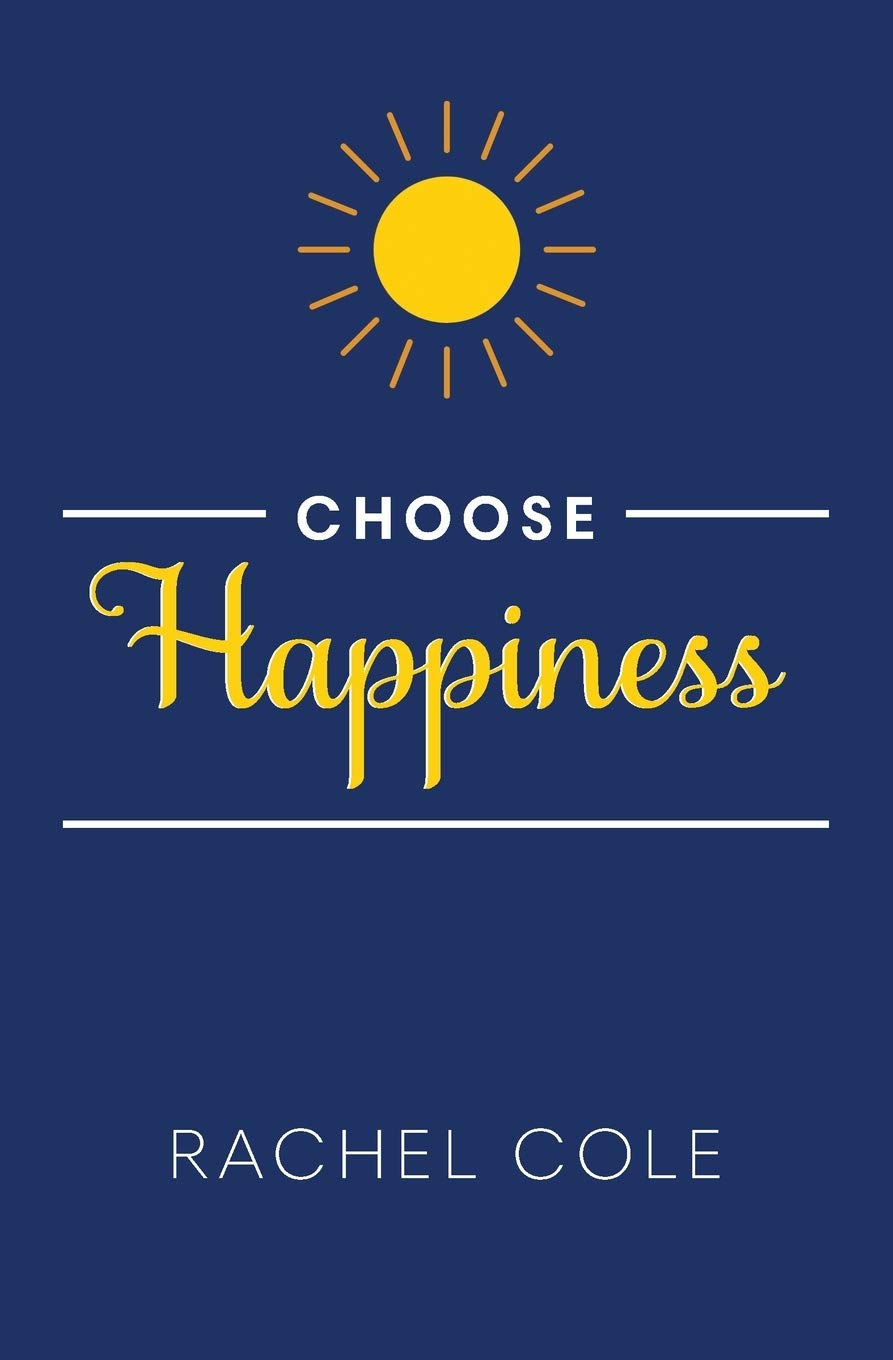 Rachel Elfont Cole, AS91
Choose Happiness (2021)
Through a collection of short, personal essays, Cole covers life's big and little moments and offers insights for how we can store up joy in the happy times and find light in the dark times.
Louise Dick, EHD59
Old College Reflections (1999)

This historical fiction book is based on the family of Albert Newton Raub, who served as president of the University of Delaware (then Delaware College) from 1888 to 1896. The author, Louise Dick, EHD59, was the great-granddaughter of Raub. In this story, readers will step back in time to when the campus was just one building, following along with Raub's three daughters as they experienced joys and heartbreaks in their new home in Newark, Delaware.
Mindy Hall, AS85
Leading with Intention: Every Moment Is a Choice
Leading with Intention challenges you to make a profound, deliberate mark on both your organization and the world around you. Informed by over 25 years of experience with leaders in Fortune 50 companies, biotech start-ups, financial services firms, and non-profit organizations, Leading with Intention provides real-life examples and practical tools for increasing your awareness and being more deliberate in your choices. You'll want to apply its lessons immediately, and return to it again and again as a trusted resource.
W.C. Highfield, BE72
LIBERATED: A World War II Memoir of Lt. Harlan E. Highfield
Written from his son Chuck's perspective, and coupled with autobiographical material, LIBERATED chronicles the World War II experiences of Lt. Harlan E. Highfield. Harlan's training as a P-40 fighter pilot in the U. S. Army Air Corps led to flying combat missions in the North African Campaign. After being shot down in the Tunisian desert, and following his subsequent wounding, Harlan spent over two years as a Prisoner of War in camps in Italy and Germany. The April 29, 1945 liberation of Stalag VII-A by General Patton's 14th Armored Division allowed Harlan, ED52M, to return to civilian life where he was successful as an educator, administrator, coach, husband, and father.
Art McLaughlin, AS71, AS10, AS18M
Art and the Nazis 1933-1945: Looting, Propaganda and Seizure (2022)
This first comprehensive analysis of the Third Reich's efforts to confiscate, loot, censor and influence art begins with a brief history of the looting of artworks in Western history. McLaughlin developed the manuscript from a course he taught at UD's Osher Lifelong Learning Institute. It is his seventh published book.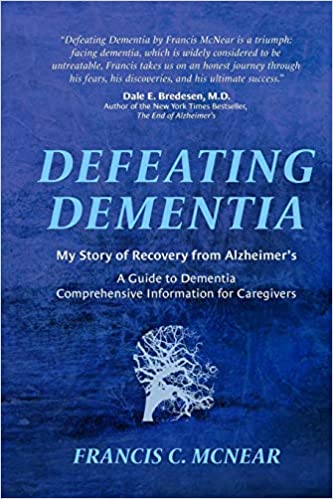 Francis McNear, AS71
Defeating Dementia: My Recovery from Alzheimer's (2019)
Francis McNear, AS71, is only the 10th of the first 1,000 people to recover from Alzheimer's. In this book, he recounts what led to his recovery to provide hope for those who are in the early stages of dementia or to the loved ones caring for them.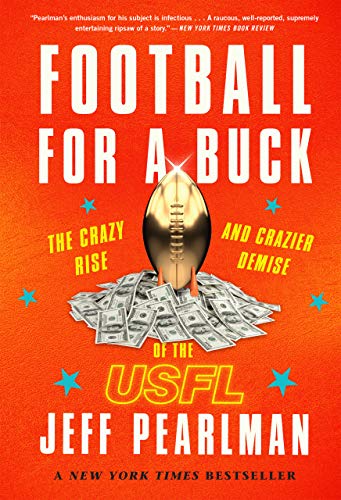 Jeff Pearlman, AS94
Football for a Buck: The Crazy Rise and Crazier Demise of the USFL (2018)
The United States Football League—known fondly to millions of sports fans as the USFL—was the last football league to not merely challenge the NFL, but cause its owners and executives to collectively shudder. It spanned three seasons, 1983-85. It secured multiple television deals. It drew millions of fans and launched the careers of legends. But then it died beneath the weight of a particularly egotistical and bombastic owner—a New York businessman named Donald J. Trump. The league featured as many as 18 teams, and included such superstars as Steve Young, Jim Kelly, Herschel Walker, Reggie White, Doug Flutie and Mike Rozier.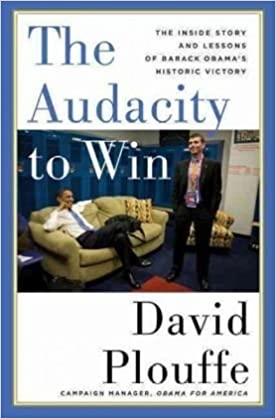 David Plouffe, AS89
The Audacity to Win: The Inside Story and Lessons of Barack Obama's Historic Victory (2009)

The Audacity to Win chronicles the arrival of a new moment in American life at the convergence of digital technology and grassroots organization, and the exciting possibilities revealed by a campaign that in many ways functioned as a $1 billion start-up with laser-like focus and discipline. In this extraordinary book, David Plouffe unfolds one of the most important political stories of our time, one whose lessons are not limited to politics, but reach to the greatest heights of what we dream about for our country and ourselves.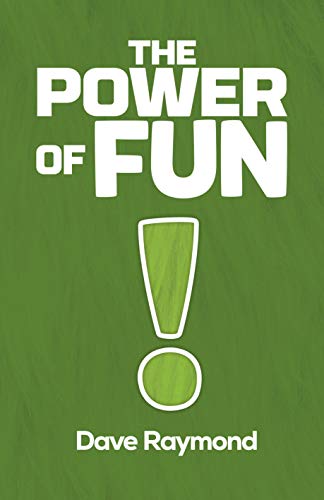 Dave Raymond, HS79
The Power of Fun (2019)

From 1978, when he first pulled on the green fur, until he left the Philadelphia Phillies in 1994, Dave Raymond redefined the world of live character performance as the original Phillie Phanatic. Throughout his career working with some of the world's leading brands, he designed and refined the same process that began creating a multimillion-dollar brand extension for his favorite baseball team. Along the way, his design thinking process helped Dave to get through some of the hardest times of his life. In his book, The Power of Fun, Dave shares the best stories from his performance career, and outlines a simple model – a theory about fun – that can change your life.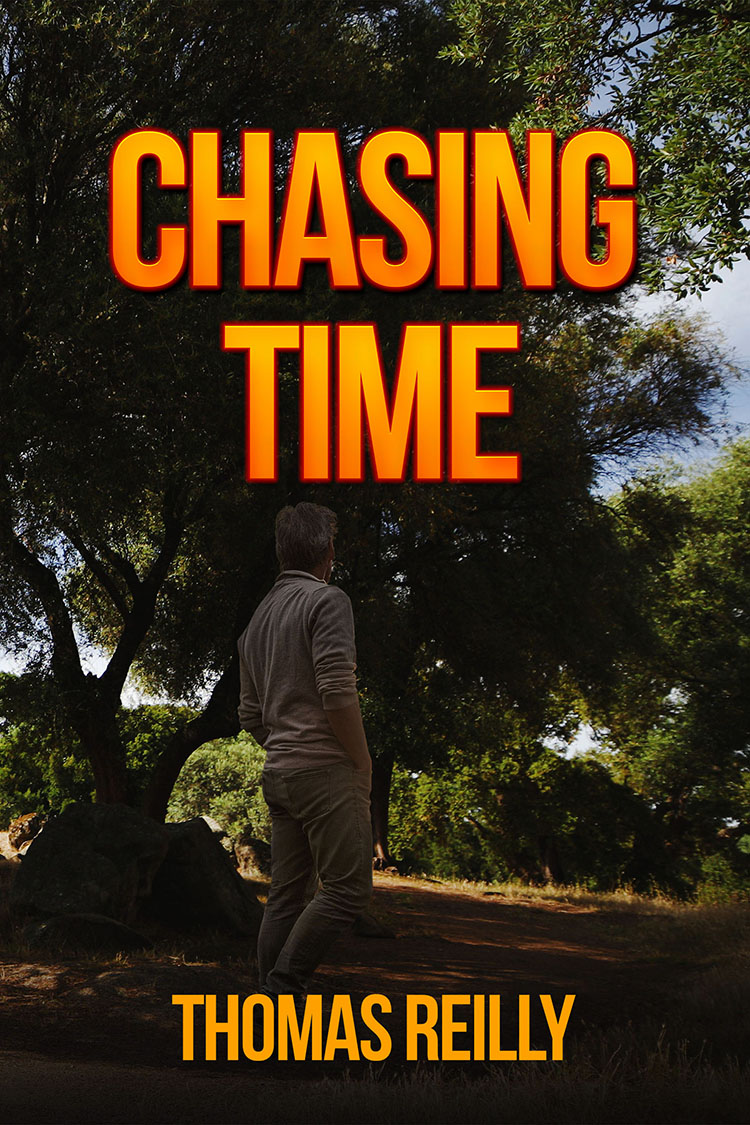 Thomas Reilly, BE00M
Chasing Time (2021)
Devastated by his wife's terminal illness, retired teacher Tony Lucas seeks to recapture a lost magical key from his youth that has the power to predict the future and use it to unravel additional mysteries that could save her. Racing against time as the disease extracts its unforgiving toll, Tony embarks on an amazing quest involving a series of unexpected plot twists, cryptic clues and memorable characters.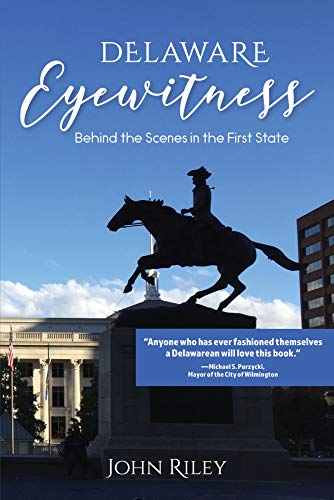 John Riley, AS68
Delaware Eyewitness: Behind the Scenes in the First State (2019)
Recently recognized by the Delaware Press Association as the best adult non-fiction book of 2019 in the memoir/autobiography category, this book by John Riley features a behind the scenes look at the people, places and events in and around the First State. Beginning with the post-World War II period where the country's possibilities seemed to know no bounds, through to the crushing reality of assassinations, the draft and decades working for governors and "Chemical Capitol" CEO's, Riley provides a fascinating look back at the people and places of Delaware and beyond. And with more than six chapters focused on the University of Delaware, readers will recognize many of the Blue Hen names and landmarks.
John Riley, AS68
How He Played the Game: Ed "Porky" Oliver and Golf's Greatest Generation (2021)

During the Great Depression, Ed Oliver rose from the caddie ranks to become one of the leading professional golfers in the world. Provided an initial stake by three country club members who saw his potential, he found himself facing golf legends like Walter Hagen and Gene Sarazen. Within a few years he was beating the best of a new younger wave of professionals led by Sam Snead, Ben Hogan, Byron Nelson, and Jimmy Demaret. Then, just weeks after overtaking Hogan and Nelson to win the prestigious Western Open, he was suddenly pulled into the U.S. Army with an early draft call. Although his long absence took its toll, Oliver still regained his standing among the best. He drew large galleries wherever he went, and in 1957 a Sports Illustrated article called him "the most popular player on the circuit." Loved by fans and fellow professionals alike, with his body racked by cancer and facing his final days, he was named honorary captain of the 1961 Ryder Cup team. He died at age 46, just three weeks before they played. This book is more than Oliver's story. It is also the story of the many professionals who rose up from the caddyshacks, survived the Great Depression, served their country in wartime, then came home and built the modern golf tour. They could be called, "Golf's Greatest Generation.". 
Edited by Rachelle Hope Saltzman, AS77
Pussy Hats, Politics, and Public Protest (2020)
The 2016 US presidential campaign and its aftermath provoked an array of protests notable for their use of humor, puns, memes, and graphic language. During the campaign, a video surfaced of then-candidate Donald Trump's lewd use of the word "pussy"; in response, many women have made the issue and the term central to the public debate about women's bodies and their political, social, and economic rights. Focusing on the women-centered aspects of the protests that started with the 2017 Women's March, Pussy Hats, Politics, and Public Protest deals with the very public nature of that surprising, grassroots spectacle and explores the relationship between the personal and the political in the protests.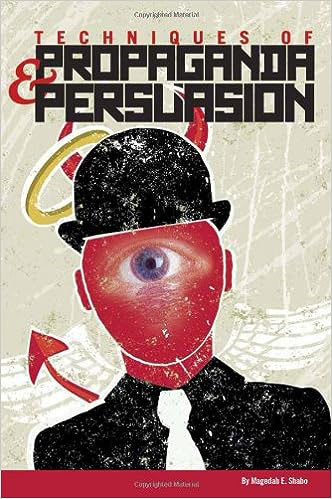 Magedah Shabo, AS06
Techniques of Propaganda and Persuasion (2008)
Expand your students' critical thinking skills with this introduction to some of the most popular techniques and uses of propaganda. With more than 100 classic illustrations and examples, this book will teach readers to recognize propaganda in many forms. Each chapter includes end-of-unit discussion questions that will spark conversations in any classroom.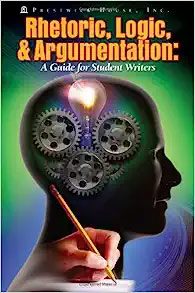 Magedah Shabo, AS06
Rhetoric, Logic, & Argumentation: A guide for student writers (2010)
Improve the work of even your most effective student writers by preparing them to understand and produce persuasive messages. Rhetoric, Logic, & Argumentation will help you provide students with the tools they'll need to systematically analyze both their own arguments and the arguments they will encounter, whether in your classroom or in the real world. After using this book and completing the exercises, your students will become more purposeful in their approaches to writing and more confident in their ability to use language.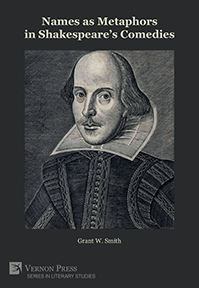 Grant Smith, AS75PhD  
Names as Metaphors in Shakespeare's Comedies (2021)
'Names as Metaphors in Shakespeare's Comedies' presents a comprehensive study of names in Shakespeare's comedies. Although names are used in daily speech as simple designators, often with minimal regard for semantic or phonological suggestiveness, their coinage is always based on analogy. They are words (i.e., signs) borrowed from previous referents and contexts, and applied to new referents. Thus, in the literary use of language, names are figurative inventions and have measurable thematic significance: they evoke an association of attributes between two or more referents, contextualize each work of literature within its time, and reflect the artistic development of the writer.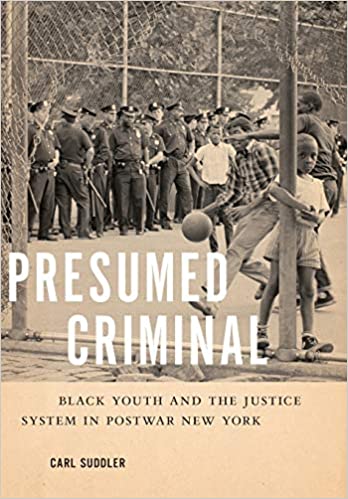 Carl Suddler, AS08
Presumed Criminal: Black Youth and the Justice System in Postwar New York
A stark disparity exists between black and white youth experiences in the justice system today. Black youths are perceived to be older and less innocent than their white peers. When it comes to incarceration, race trumps class, and even as black youths articulate their own experiences with carceral authorities, many Americans remain surprised by the inequalities they continue to endure. In this revealing book, Carl Suddler brings to light a much longer history of the policies and strategies that tethered the lives of black youths to the justice system indefinitely.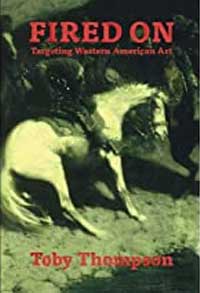 Toby Thompson, AS66
Fired On: Targeting Western American Art (2020)
The third in a trilogy of collected pieces of reportorial nonfiction, personal essays, and profiles from Toby Thompson, Fired On joins Thompson's Riding the Rough String and Metroliner in charting one of the most respected careers in American letters. For more than forty years, Thompson has been preoccupied with western art and those who create it. From early works by Carl Bodmer, Paul Kane, Charles M. Russell and Fredrick Remington to modern masters like Russell Chatham and T.C. Cannon, in Fired On Thompson considers three centuries' worth of art across western America. In the process and in aggregate, he finally paints a larger portrait of the place and its inhabitants. This anthology includes pieces previously published as well as essays written specifically for this collection.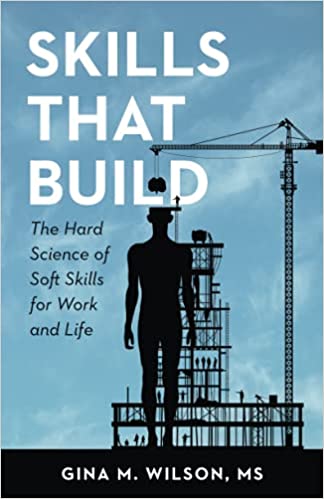 Gina M. (DeSantis) Wilson, AS82
Skills That Build: The Hard Science of Soft Skills for Work and Life (2021)


Skills That Build is the intersection of science, business, and well-being, from the perspective of a seasoned management consultant and executive coach. It offers readers an accessible means to coach themselves on skills in four critical areas that promote psychological health and generate success both in the workplace and at home.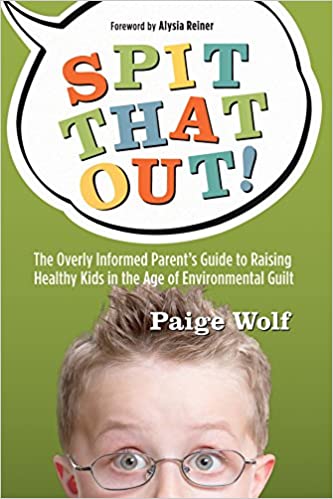 Paige Wolf, AS01
Spit that Out!: The Overly Informed Parent's Guide to Raising Healthy Kids in the Age of Environmental Guilt (2016)


From BPA in baby bottles and asbestos in crayons to misleading "natural" labels—it can despair even the most steadfast parent.
Lighthearted yet authoritative, Spit That Out! cuts through the information overload, sorts cloth from disposable, and empowers readers to make simple but impactful changes.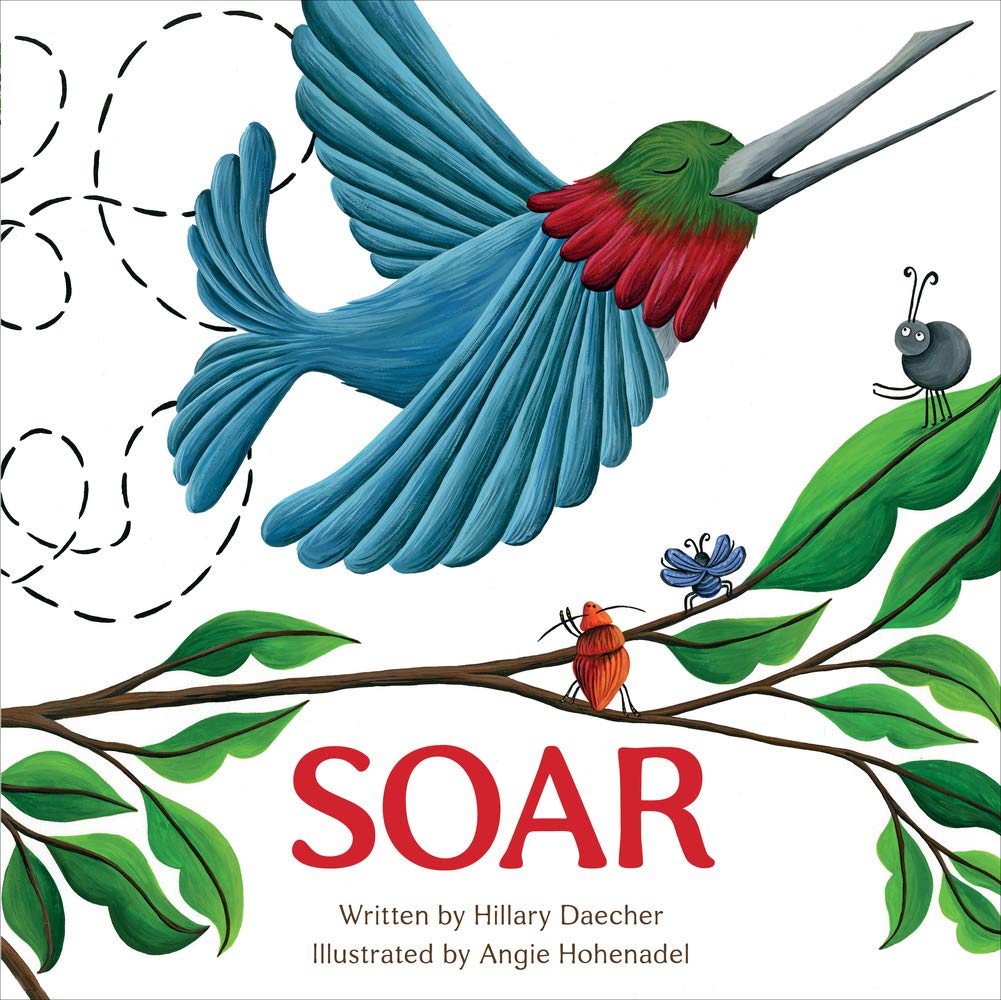 Hillary Daecher, AS01
Soar (2020)
Ramone, a shy, ruby-throated hummingbird, is about to leave the nest for the first time. But his anxiety and fear keep him from taking off as he contemplates all that could go wrong. Full of kind words and encouragement, Ramone's mother gives him room to work through his emotions, building his confidence and letting him set his own pace. Ramone watches as his friends soar through the sky, realizing all he might miss out on if he doesn't conquer his fear. Ramone's adventure showcases the emotions, both positive and negative, children experience as they approach new challenges. Accompanied by strikingly beautiful illustrations, this tale guides readers through Ramone's emotional journey, showing kids that fear must be overcome in order to grow.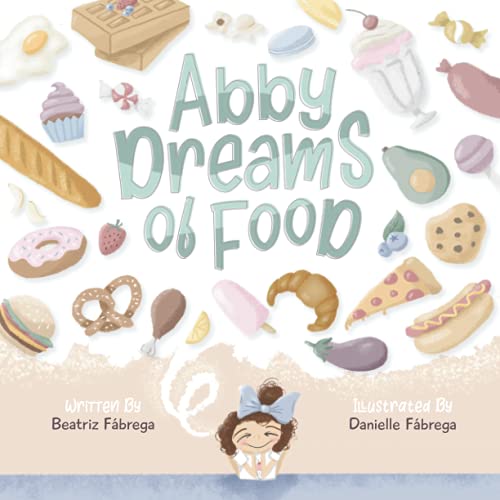 Beatriz Fabrega, BE09
Abby Dreams of Food (2021)
A children's rhyming story AND your little one's first cookbook! The story, narrated with lots of rhymes, follows Abby trying (and failing) to help me cook her favorite recipes. And if in the beginning "Abby tries and tries again, but her meatballs look like Ragdolls", she is tenacious and soon learns that practice makes perfect and that cooking yummy foods is possible and fun. After the story ends there are 12 beautifully illustrated recipes with lively colors and easy to follow for kids. Yes! It is a cookbook designed especially for the little ones, so they can learn and get excited about food and trying new things.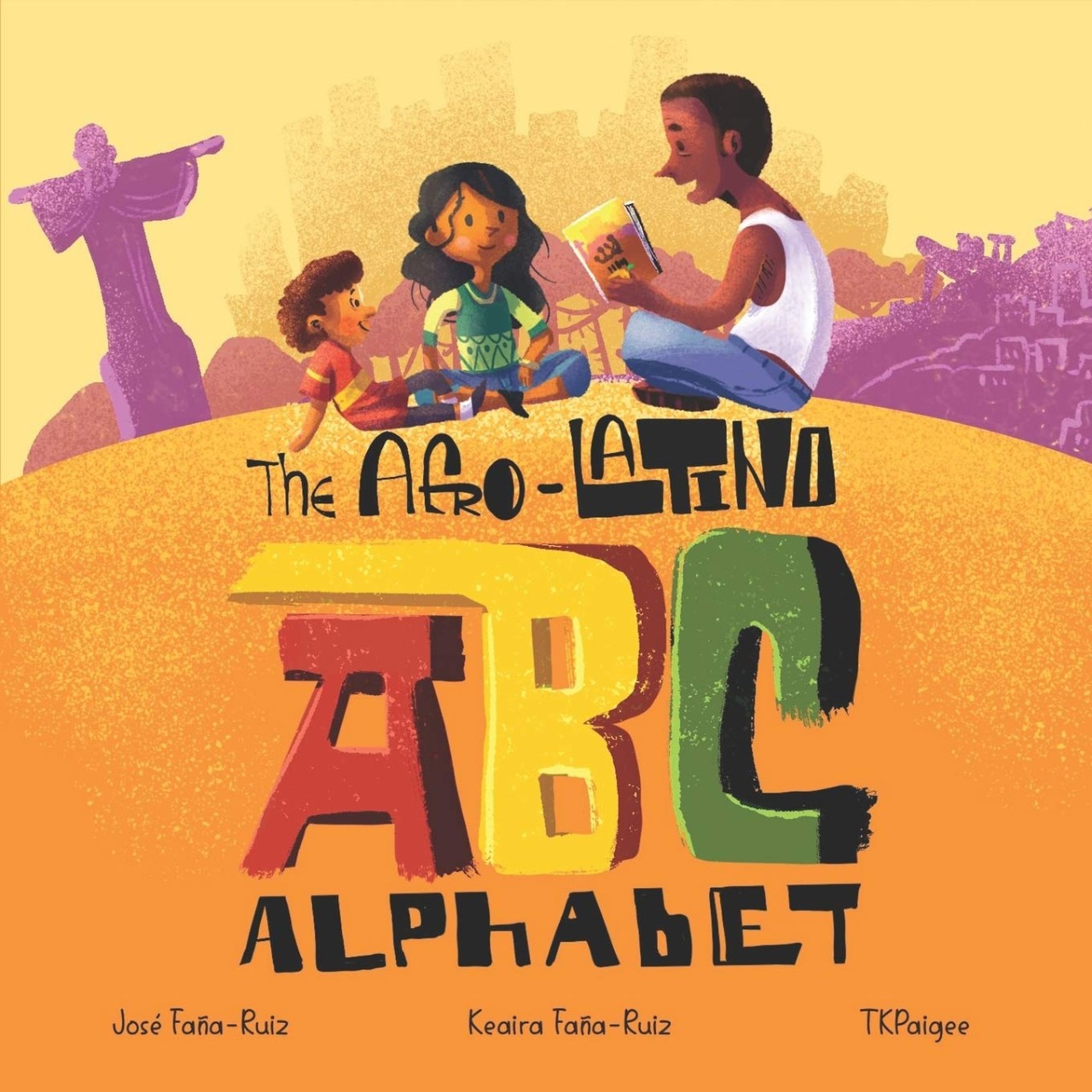 Keaira Faña-Ruiz, AS16
The Afro-Latino Alphabet: El Alfabeto de Afro-Latino (2020)
A children's rhyming story AND your little one's first cookbook! The story, narrated with lots of rhymes, follows Abby trying (and failing) to help me cook her favorite recipes. And if in the beginning "Abby tries and tries again, but her meatballs look like Ragdolls", she is tenacious and soon learns that practice makes perfect and that cooking yummy foods is possible and fun. After the story ends there are 12 beautifully illustrated recipes with lively colors and easy to follow for kids. Yes! It is a cookbook designed especially for the little ones, so they can learn and get excited about food and trying new things.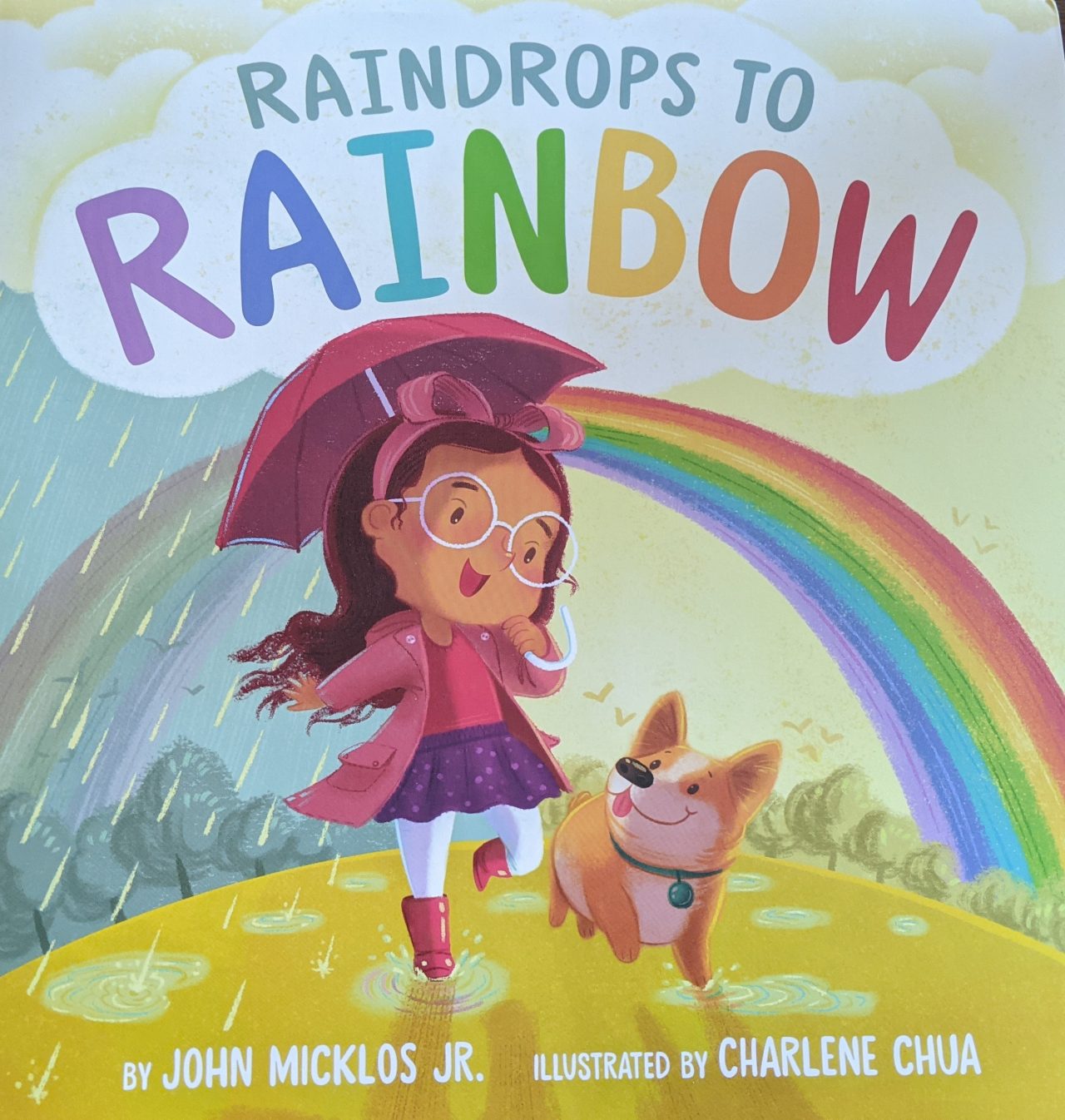 John Micklos Jr., P17
Raindrops to Rainbow (2021)
Raindrops are falling outside, but there's still a world of color to experience! Delightful rhymes and brilliant illustrations detail how a gloomy, rainy day might not actually be so gloomy after all when you get to spend time with Mom, Brown Bear, and the colors around you. And when a "beaming rainbow, bold and bright" cuts through the sky, everyone gets to experience the joy of all the colors that can only come after the rain.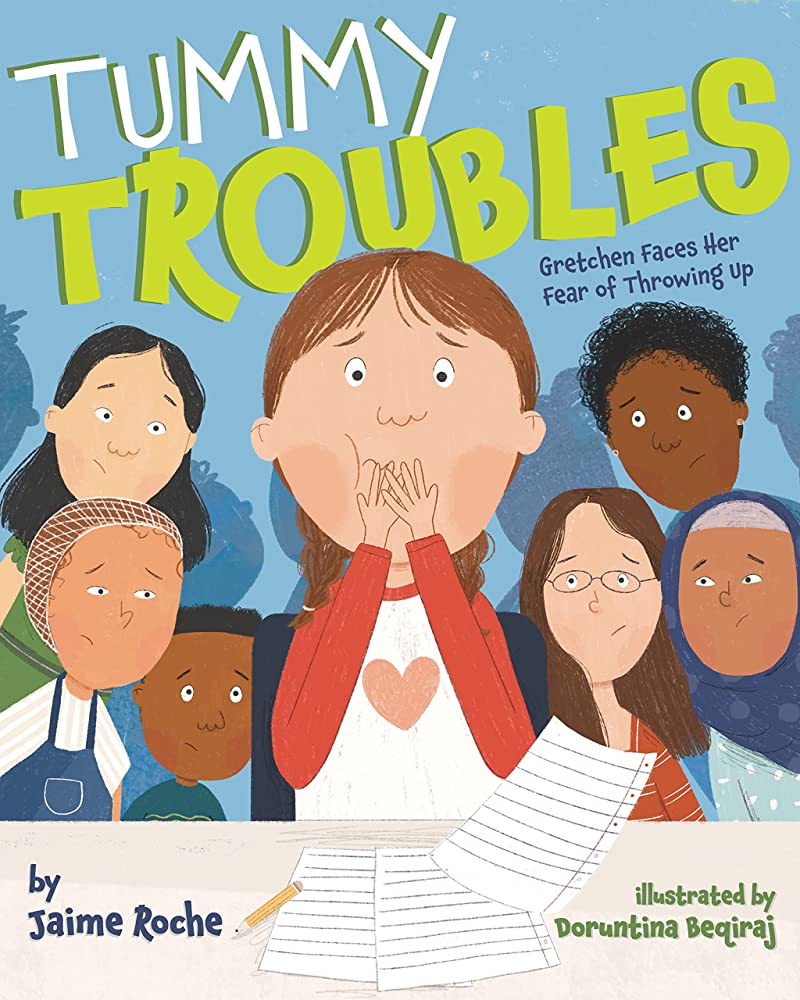 Jaime Roche., AS99
Tummy Troubles; Gretchen Gets a GRIP of her fear of throwing up (2023)
Tummy Troubles is the story of Gretchen, who loves pizza day at school until a stomach bug causes an embarrassing scene for her in the cafeteria.
The story follows Gretchen as she navigates her way through her newly developed fear of vomiting. With the help of her school counselor and the acronym GRIP, Gretchen learns an extremely effective diaphragmatic breathing method that helps reduce the physiological symptoms associated with the fight or flight response, such as digestive distress.