The Delaware Diamonds Society recognizes the University of Delaware's donors who make a leadership-level gift of $1,000 or more annually in support of scholarships, academic programs, faculty research and more. Young alumni are recognized as Society donors at various levels based on their graduation year (see below).
Delaware Diamonds Society donors make an incredible difference for the academic achievement and the ultimate success of Blue Hens at UD and beyond.
Diamonds Walkway Open House
October 14 - 10:30 a.m. to Noon
All Delaware Diamonds Society donors are invited to celebrate the new brick recipients from fiscal year 2023 during Homecoming.
Delaware Diamonds Reception in NYC
November 2 - 6 p.m.
Delaware Diamonds Society donors are invited to an exclusive reception prior to the NYC event "Conversations & Connections: Health and Healthcare in the 21st Century."
After Hours: PA Academy of Fine Arts

November 14 - 7 p.m.
Join in this after-hours event with private gallery access to the Philadelphia exhibit Rising Sun: Artists in an Uncertain America and remarks from head curator Dr. Anna Marley, AS09M.
Special recognition for giving milestones and anniversaries
Recognition in appropriate donor listings and publications
Exclusive 10% discount at UD's Barnes and Noble Bookstore and Vita Nova (UD's student-run fine dining restaurant); plus, inclusion in the VIP program at the Courtyard Marriott
Special Delaware Diamonds entrance to Delaware Stadium located at the Spartin Family Gate
Exclusive opportunity for an engraved brick on campus after five years of consecutive Society-level support
Invitations to unique, exclusive events
Exclusive access to the Bob Carpenter Club during UD basketball home games
Communications with updates on the meaningful difference donors make at the University
Other Society-specific communications from UD
Reminder: Athletic representatives are prohibited from providing a student-athlete or a prospective student-athlete with any extra benefits. Legal guardians or relatives of student-athletes or prospective student-athletes are allowed access to the Bob Carpenter Club as Delaware Diamonds Society donors only. Legal guardians or relatives of student-athletes or prospective student-athletes are prohibited access to the Bob Carpenter Club as a guest of a Delaware Diamonds Society donor. The University of Delaware is committed to the principle of institutional control and will maintain all aspects of its intercollegiate athletics program in full accordance with all NCAA, CAA Conference and University rules.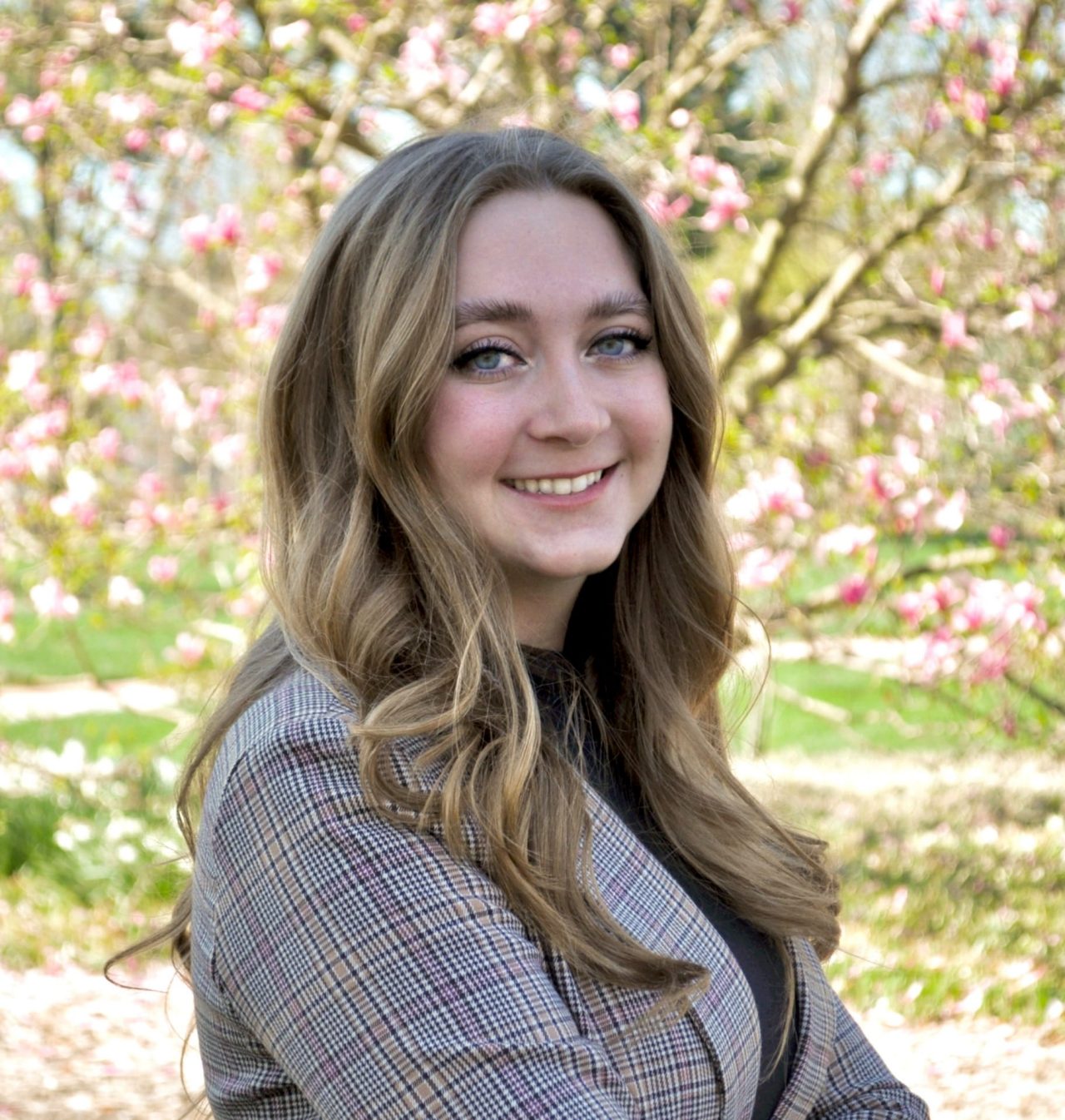 "Thank you so much to the Delaware Diamonds Society donors for supporting UD! I have truly treasured my experience here, and without donors like it would not be possible. I am graduating soon with a bachelor's in political science and public policy with minors in women's and legal studies, but will be staying at UD for my master's degree! After completion of the Master of Public Administration program, I will hopefully take the skills and knowledge I have gained here into state government. Thank you for your generosity. It has made my UD experience incredible!"
–Anna, BSPA21, 23M
UD young alumna impacted by Society support
gifts from delaware diamonds society donors of...
can one graduate seminar lunch and learn session

can cover student travel costs for collaborative research initiatives

can offer 25 students a professional readiness internship course

can provide new technology like a 3D printer for one of the many UD creative labs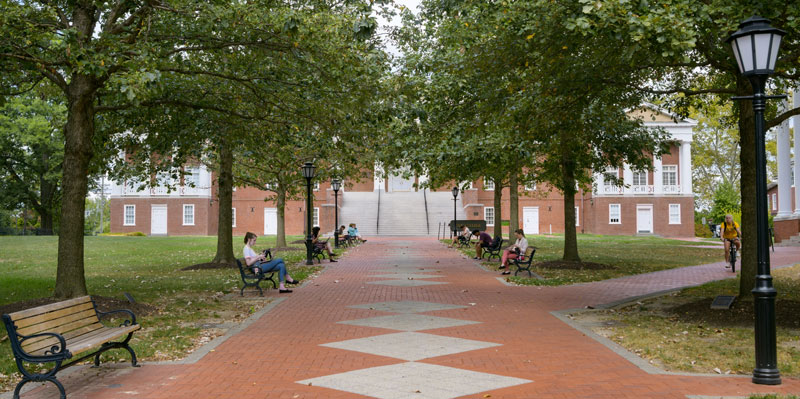 The Diamonds Walkway recognizes Delaware Diamonds Society donors who have generously contributed to UD for five consecutive years at any Society level. Donors are recognized for their leadership support with a personalized brick on campus.
Located between Main Street and Old College on the Newark campus, the Diamonds Walkway symbolizes tradition and loyalty to UD. Following our naming standards, bricks are engraved with the donor's name or to commemorate a loved one.
Donors celebrating their five-year anniversary with the Delaware Diamonds Society are notified of their brick eligibility annually. Brick installation typically occurs in the fall.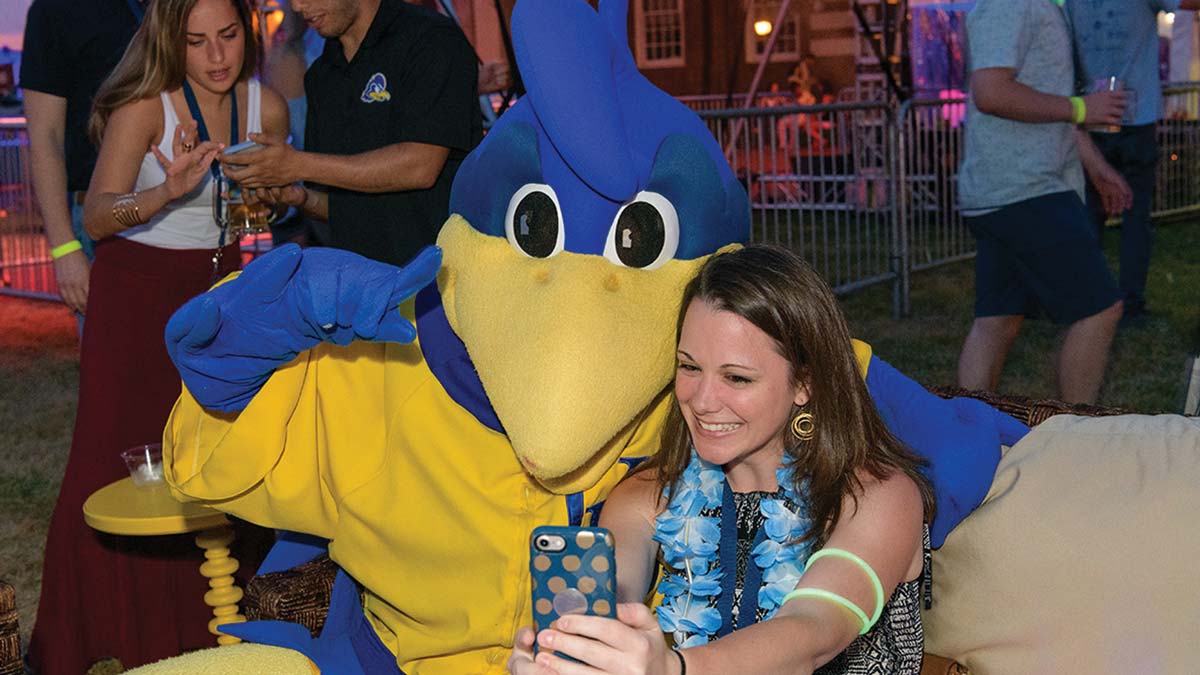 Get Social
Connect with alumni and friends through our UD Alumni social channels including Facebook, Instagram, Twitter & LinkedIn.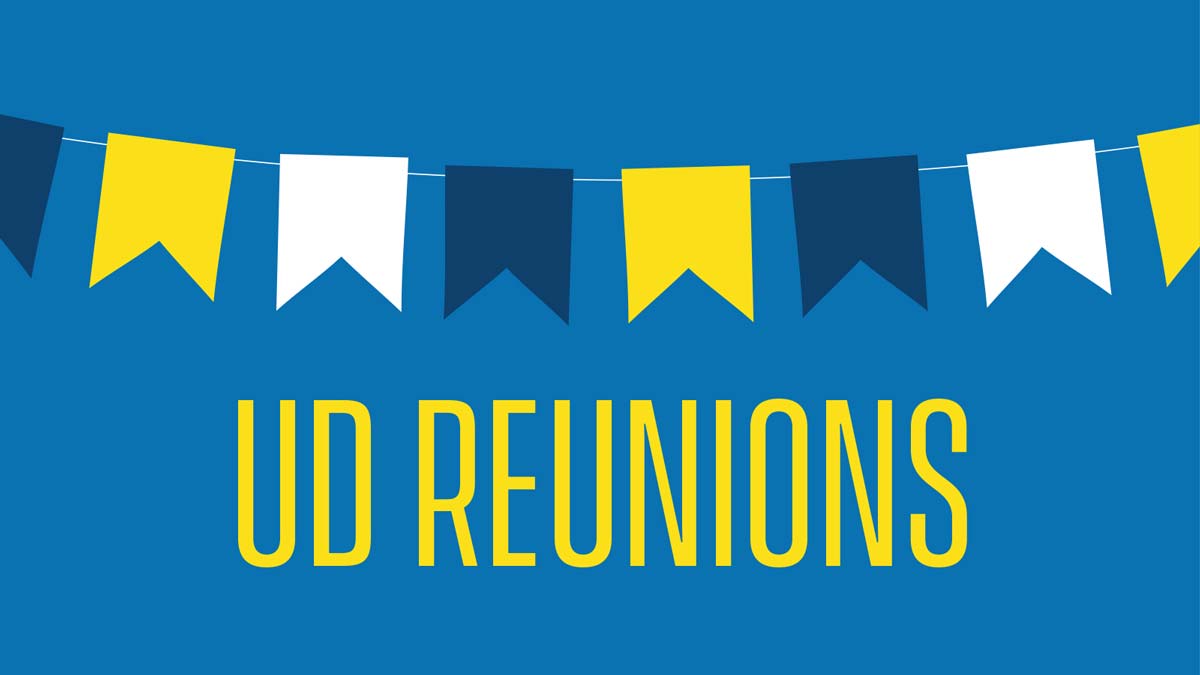 Class Reunions
Each year, the University of Delaware honors alumni celebrating milestone reunions.