Publications
We keep you updated!
The Development and Alumni Relations team produces dozens of publications throughout the fiscal year to keep our alumni, parents and friends apprised of campus happenings and their philanthropy in action.
Not receiving our publications? Make sure your contact information is up to date here.
Print Publications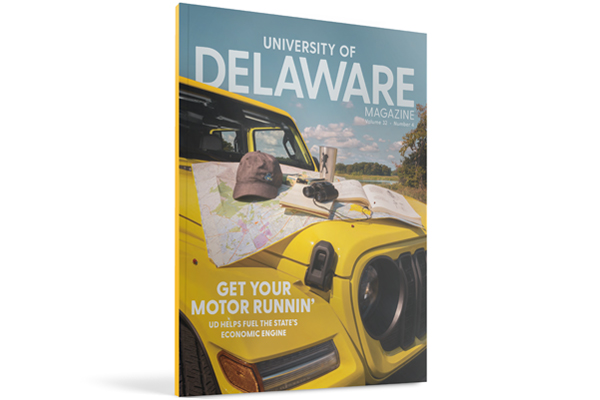 University of Delaware Magazine
The University Magazine highlights stories of UD strength, tradition, innovation and impact. Published three times a year, it aims to educate, engage and inspire.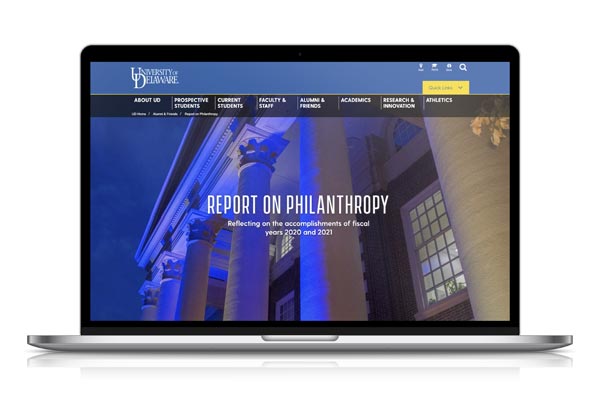 Report on Philanthropy | Fiscal Years 2020 & 2021
Filled with inspirational stories about the impact of philanthropy on our students, faculty and campus, UD's Report on Philanthropy is shared with the University community every year. 
Blue Hen Bulletin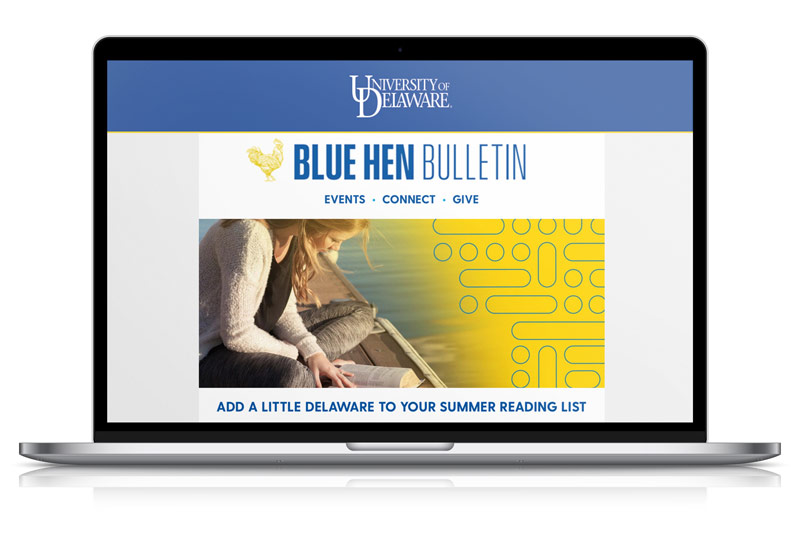 Delivered bimonthly to all Blue Hen alumni, this e-newsletter features alumni and university news, events and activities.
This Month at UD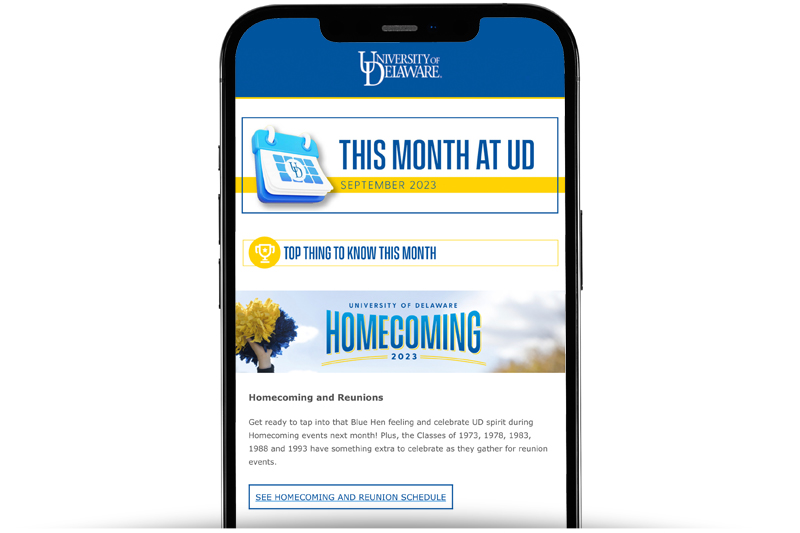 This monthly alumni enewsletter provides a glimpse into current and upcoming events, ways to give back to UD and Blue Hens and more!
​The Office of Development and Alumni Relations partners with AlumnIQ to process information that we send to our constituents.To help us make our messages more useful to you, AlumnIQ uses a proprietary link generator. Email sent by AlumnIQ on our behalf uses links that begin with "https://ud.alumniq.com/link/".
If you have questions about the validity of email that appears to come from ​the Office of Development and Alumni Relations, feel free to contact us at dar-comm@udel.edu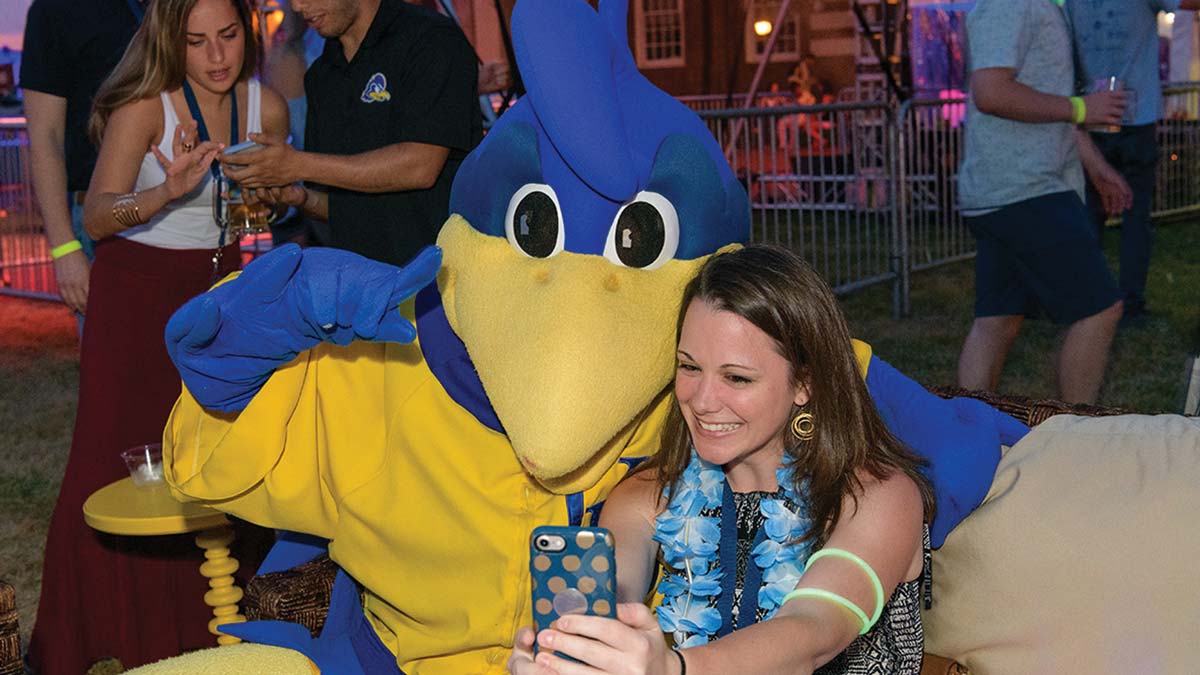 Get Social
Connect with alumni and friends through our UD Alumni social channels including Facebook, Instagram, Twitter & LinkedIn.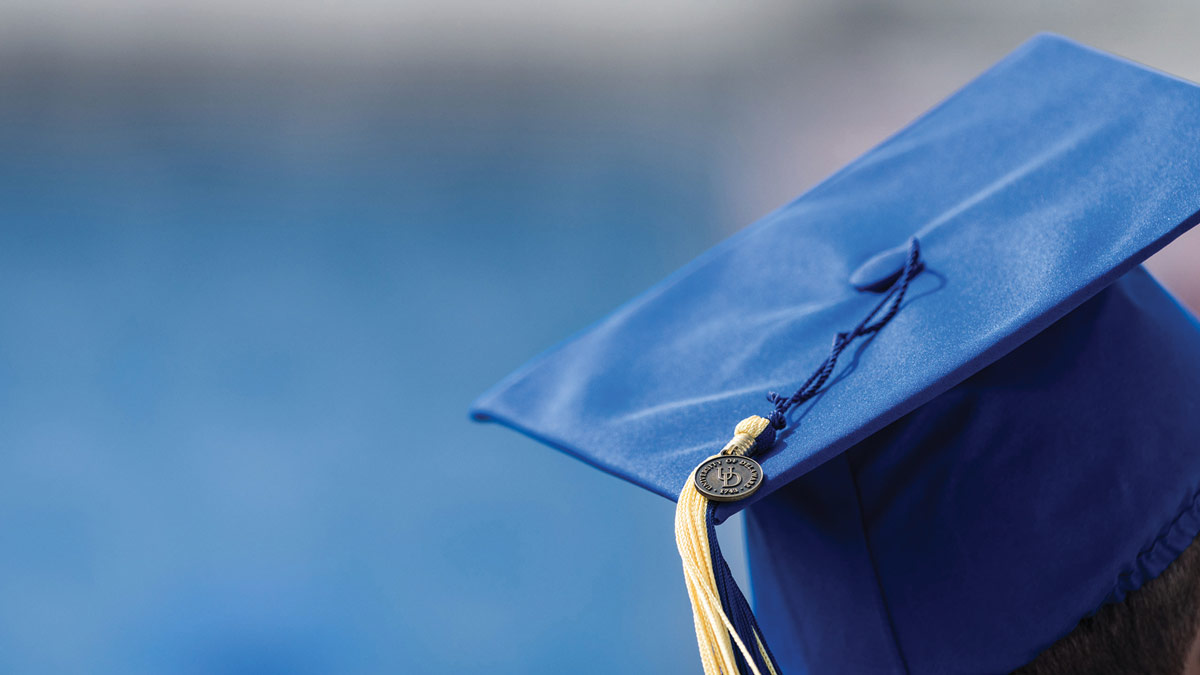 Alumni Benefits
It pays to be a Blue Hen! UD and the Alumni Association offer a variety of benefits, discounts and services to our alumni.