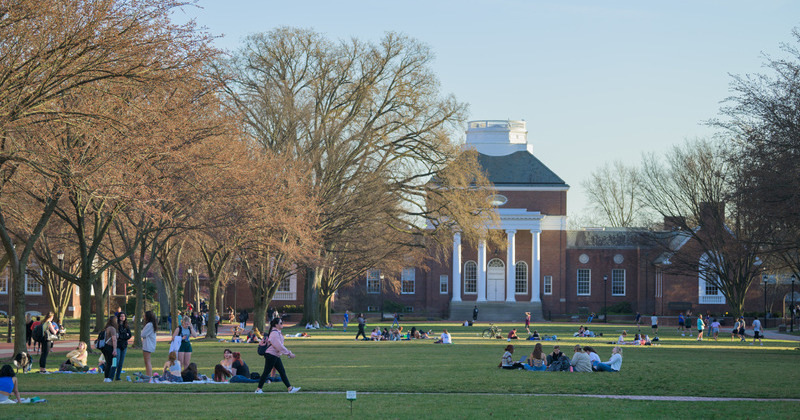 ACE Initiative
Enhancing Advocacy, Change and Effectiveness at UD
The University of Delaware is committed to continually enhancing operational efficiency and effectiveness for faculty and staff throughout the institution. To this end, President Dennis Assanis created the ACE (Advocacy Change Effectiveness) Initiative to take a systematic approach to identifying and developing opportunities for business process improvements.
The ACE Initiative provides actionable changes to improve processes and outcomes to areas identified as slowing operational effectiveness for the University. The ACE Initiative focuses on advocacy and strategic resource allocation in order to streamline and leverage administrative efforts to improve compliance, better use existing resources and human capital, and mitigate risks.
The overall objective of the ACE Initiative is to identify, evaluate and prioritize solutions to operational problems that cause administrative roadblocks. This objective will be met by launching a series of project tiger teams that will engage a variety of stakeholders to pursue a holistic approach to making improvements.
The ACE Initiative has three levels:
Executive Committee
Dennis Assanis, President
Laura Carlson, Provost
John Long, Executive Vice President and Chief Operating Officer
Mary Remmler, Senior Vice President and Chief Financial Officer
Kelvin Lee, Interim Vice President for Research, Scholarship and Innovation
Accountable for the overall delivery of improved operational effectiveness

Decides which ACE projects to pursue based on prioritized needs assessments provided by the Steering Committee  

Commits necessary resources (human capital, financial, etc.) to successfully execute approved ACE projects

Meets quarterly to review the progress on the portfolio of ACE projects, launch new project teams, or cancel projects that do not warrant further activity 
Steering Committee
Kelvin Lee, Interim Vice President for Research, Scholarship and Innovation – Chair, serving as the primary liaison with the Executive Committee

Representatives from the following units:

Budget
Communications and Marketing
Facilities, Real Estate and Auxiliary Services
Human Resources
Information Technology

President's Office



Procurement Services
Provost's Office
Research

Risk Management

Other units as needed
Sits at the nexus of ACE Initiative activities and must balance the high-level decision-making and prioritization by the Executive Committee, with the need to make forward progress on ACE projects

Responsible for soliciting and identifying operational problems that, when improved, offer measurable improvement on UD's operational effectiveness without compromising compliance

Develop and prioritize needs assessment statements for the Executive Committee

Sponsors, supports and monitors Project Teams to ensure progress on the portfolio of activities

Meets bi-weekly 
Project Teams
A project team will be formed to address each project that the ACE Initiative undertakes. Membership will depend on the scope and purpose of each project. Members will be selected by the leaders in relevant units based on their subject matter expertise, their knowledge of relevant policies and procedures, and other factors.
Individuals prioritize their work on ACE Initiatives over some of their daily responsibilities

Define the scope of the assigned project, perform a root cause analysis, and develop new approaches that can be implemented for process improvement

Conduct their work in accordance with best practices in project management

Work with the Steering Committee to report on proposed solutions and recommendations prior to executing them, along with a communication and change management strategy

Regularly interact with the Steering Committee