Health, Safety & Security Abroad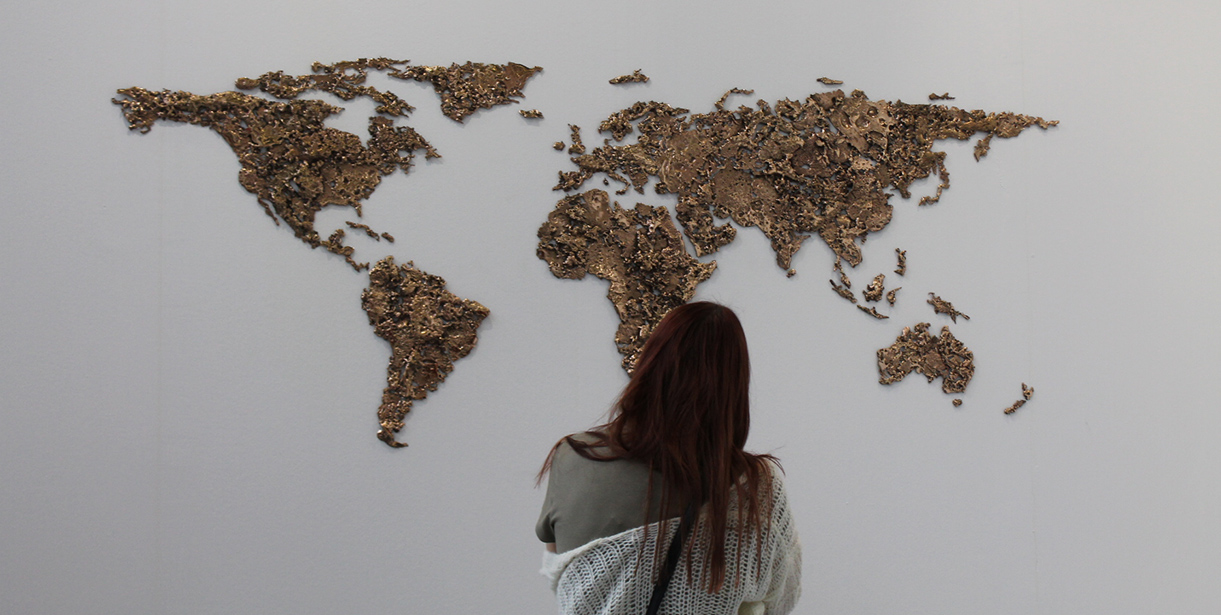 Contact Us
Elliott Hall, 26 E. Main Street, Newark DE 19716
Phone: (302) 831-2115 Fax: (302) 831-2123
Smart Traveler Enrollment (STEP) Program
Health, Safety & Security Abroad 
The Center for Global Programs & Services' (CGPS) highest priority is the health, safety and security of our students. Our staff is experienced in handling international crises, and we continue to maintain standard best practices as we monitor the status of current and future programs.
Important Health and Safety Information for Students Traveling Abroad in ...
Health
CGPS works closely with medical professionals from UD Student Health Services to prepare you to be healthy abroad. In addition, we monitor the advice provided by the Centers for Disease Control and Prevention and encourage all travelers to do the same.
Below are a few ways to ensure your physical and emotional health abroad.
1. Visit Your Doctor. 
See a doctor to assess your health, to take care of any controllable medical conditions, to update vaccinations and to obtain needed prescriptions. When possible, obtain enough medication to last the entire program. 
2. Get immunized. 
The CDC may recommend additional vaccinations or medications for for your study abroad destination. Visit the CDC website to learn more before visiting your doctor. 
3. Plan ahead for your mental well-being. 
Before you depart, develop a plan for how you will take care of your mental health. If you have had mental health concerns, have been concerned with a mental illness or are under the care of a mental health professional, let your program coordinator or faculty director know. Remember that they are here to help you.
Consider speaking to a mental health counselor if you have done so previously, if you anticipate a tough transition abroad, or if you are experiencing emotional, relationship, family or academic problems. Your counselor can help you make contingency plans. 
4. Know your expectations regarding alcohol and drugs.
If you haven't already, familiarize yourself with the UD Code of Conduct. In addition, review the conduct policies of your host institution or program, and of your host country. Talk to your family about shared values and expectations. 
5. Share health concerns with your faculty director or program coordinator. 
If you have a health concern that we should know about (including ongoing treatment for mental illness), share it. If you have dietary restrictions, ask about the availability of certain foods. All information will be kept confidential, except in an emergency situation, in which case it may be shared with medical personnel. 
6. Take responsibility for your sexual matters. 
If you are sexually active and use contraceptives, stock up before you go. Condoms and oral contraceptives sold abroad may not be of the same quality as they are in the U.S., and their conditions of production and storage are unknown. In many places, over-the-counter contraceptives may not be available. 
7. Register with UD's Office of Disability Support Services. 
UD is committed to providing access to its academic experiences, programs and activities for all individuals with disabilities. Study abroad students with a disability or accommodation needs are strongly encouraged to register with the Office of Disability Support Services (DSS) prior to departure. Visit the DSS website or contact their office at (302) 831-4643 for additional information. UD's DSS office will assist you in receiving support abroad. 
1. Be prepared for jet lag. 
If you've never taken a trip across time zones, you may not be familiar with jet lag: the time difference between your home site and travel destination wreaking havoc on your body's clock. Everyone's clock is different, and you may not have any trouble adjusting to the time difference-- but you should be aware that the effects of jet lag (stomach cramps, constipation, headaches and exhaustion) can be felt for up to four or five days. To adjust more quickly, take these steps:
Stay up a while after arrival, and exercise if you can. 

Spend time outdoors to reset your internal clock. The more sunlight, the better. 

During the day of your arrival, sleep for no more than three hours: the earlier in the day, the better. 

Eat your evening meal and go to sleep when the locals do. 

Avoid alcohol and caffeine, which will delay your body's ability to adjust to the new schedule. 
2. Eat, hydrate & sleep wisely. 
Pay attention to what you eat and drink. It's easy to get caught up in doing too much. Make sure to eat properly, drink plenty of fluids and get enough sleep. Getting run down makes you more susceptible to illness. 
1. Be aware of water quality. 
Order bottled water if possible in locations with questionable water quality. When this is not an option, and you are worried about water quality, treat water by boiling it for at least 15 minutes. Remember, even a tiny amount of contaminated water can cause a reaction. Don't brush your teeth or wash fruits and vegetables in suspect water, and don't order drinks with ice cubes. 
2. Know that you may be homesick. 
Even amid all of the exciting things you're doing, you may find yourself a little homesick. It's a common experience, and students have found that a call home can make a big difference in your mood. The best cure for homesickness is to stay busy by going out with others in your group and exploring your new environment. Share your feelings with your faculty director, program coordinator or fellow students. You are not alone. 
3. Prepare for culture shock. 
While abroad, you will experience differences in manners, beliefs, customs, laws, language, art, religion, values, concepts of self, family organization, social organization, behavior and more. All of these elements combine to form culture. 
While the introduction to new and foreign cultures greatly benefits you, it can also be overwhelming. Culture shock occurs when cultural differences are so great that you may need extra time to adjust. This is normal and you will pull through. While you may initially feel depressed and isolated, many study abroad students come away from their experience even stronger and better adapted for living and working with others. To overcome culture shock:
Look for the logic in your host culture's norms. 

Find someone who is willing to listen. 

Relax your grip on "home." 

Remember, you came for a different experience. 

Ignore the naysayers. 

Believe in yourself!

Make friends with locals. 
Safety & Security 
CGPS evaluates programs to determine their feasibility based on safety and security information gleaned from the U.S. State Department, our faculty and partners abroad, international education colleagues at other U.S. colleges and universities and multiple news sources.
CGPS will cancel any program when there is a clear and present danger to students at the program site, and if local circumstances are negatively affecting the students and program activities over a sustained period. 
But just like at home, individuals abroad influence their personal safety through the choices that they make. Below are a few ways to ensure your safety and security abroad.
1. Attend mandatory pre-departure orientation meetings. 
These meetings are required to prepare you for your program. They include details related to expectations, conduct, housing, food, weather and travel.
2. Review health & emergency assistance coverage. 
While participating in UD-sponsored international travel, UD provides all study abroad students, faculty and staff with international health insurance through GeoBlue and emergency travel assistance through Drum-Cussac. Review information about coverage, exclusions and more online.
3. Assemble a documents folder. 
Assemble a records file, including copies of your passport, ID, credit cards, health and accident insurance and contact information. It is useful to have both a paper copy and an electronic copy that is accessible online. Carry your records apart from your money and make a second complete set to leave at home with your family. 
4. Share contact info and travel plans.
It is recommended that yous share your overseas contact information with family prior to departure. Students and families should know the time difference and how to place an international phone call. 
In addition, share information on any independent travel plans with your family, including the names of other students in the group with whom you're traveling.
5. Update contact info. 
If any of your contact information, including emergency contact info, has changed recently, call 302-831-2115 or email studyabroad@udel.edu to update CGPS. 
5. Establish a communication schedule. 
Establish a regular schedule of communication via phone and/or email as a family, and develop a contingency plan in case of emergency. 
6. Have a safe journey. 
Theft is frequent in airports. Keep an eye on your luggage, and don't leave anything important sticking out of a pocket. No matter what, do not agree to watch a stranger's luggage, even for a minute. Don't agree to carry packages for anyone, and make sure that no one but you puts anything in your luggage. 
1. Purchase a local plan.
Purchase a local cell phone plan. International plans may be available with your U.S. provider, though many students choose to purchase pay-as-you-go options upon arrival. 
2. Monitor your UD email. 
You will receive risk alerts via your UD email. These risk alerts are simply to make you aware of developments in your surroundings in real time. Please note that receiving an alert may not require any action and can simply be informational in nature.
If the urgency of a situation requires additional communication, you may receive an email communication directly from University administration. These communications may be one-way, simply addressing a rising concern or providing direction, or may ask for a response or confirmation of your wellbeing. 
3. Stay up-to-date
Keep abreast of current events at the sites where you are living or traveling. Remember that American media will give a different perspective than in-country media. You may want to refer to a number of resources for a balanced view.
4. Make smart choices. 
Being intoxicated-- or having a few drinks-- makes you an easy target for criminals who are fast, determined and sober. Alcohol lowers inhibitions and judgement, which may put you at a higher risk of theft, assault and bad decision-making. Finally, being intoxicated is a violation of UD's Student Code of Conduct and leaves you open for sanctions by the Office of Student Conduct. 
If you drink alcohol, and the laws and customs of the host country permit this, remember that you are still bound by UD's behavior expectations. 
5. Be a Blue Hen friend. 
Use bystander intervention strategies to help your fellow students if they are in an unsafe situation. 
Keep track of each other. Make sure your group gets home safely, and don't leave anyone behind. 

Recognize the signs of an alcohol emergency and call for help. 

When going out with friends, come up with a secret code that signals you need help. 

If something seems creepy, it probably is. Create a distraction to separate the people involved. 

If you see someone being pushy, groping or cornering someone, ask someone to step in and help. 
6. Stay safe at home. 
At home, lock your doors and close your windows upon leaving. Don't provide access to your building unless you know the person at the door; and do not allow anyone to follow you into the building. Do not invite new-found local friends to your lodgings either. 
7. Stay safe on the streets.
Walking in a new city can be intimidating. Act like you know where you are going, even if you don't. Familiarize yourself with the local streets and traffic patterns, and know your resources. Ask on-site faculty or staff if there are areas you should avoid. 
Develop a consciousness about moving around in large crowds. Avoid demonstrations and be alert when attending large public gatherings. 
Crimes of opportunity, such as pickpocketing, are most common. When in crowds, on the street or on public transport, keep your personal items on you, don't keep your wallet or phone in a back pocket, be sure your bags are securely closed, and swing backpacks to your front. 
Be wary of people who approach you with a "deal." Convert money only through official outlets and never make an exchange on the street.
8. Stay safe on public transportation.
Know the hours for the public transport system-- especially what time it closes. Pick up a map of the system and plan your routes in advance, not while standing on the street corner or in a crowded station. 
If you're out late, take a taxi. The added safety is worth the expense. Make sure that you used licensed transportation and never get into an unmarked car. 
If you are taking a train to your destination, arrive with enough time and daylight to find safe lodgings. If you must take an overnight train, go with friends, take turns sleeping and watch all of your possessions closely. 
When taking any public transport, make yourself a cheat sheet with your address and instructions for getting home. This will help you in the event that you get lost or get off at the wrong bus or train stop.
9. Contact us.
When in doubt, please don't hesitate to contact the Center for Global Programs & Services at (302) 831-2115 or studyabroad@udel.edu if you have any concerns. 
In the event of an emergency, first call the local emergency operator, and then your faculty director or local program staff. If you need to contact CGPS or the University of Delaware outside of normal office hours, call Public Safety at (302) 831-2222. 
Support for Victims
If you are the victim of a crime or are involved in criminal activity, call the local emergency operator. Then, notify someone about what is happening. You can call on your faculty director, an on-site coordinator or a friend. Don't try to address the issue alone. Ask if you need help accessing resources, scheduling an appointment or finding the right care. You should also contact your family. If you are concerned about how they will respond, inform your faculty director or program coordinator, and we can offer additional support. 
Sexual Misconduct
If you are the victim of sexual misconduct, you will have many resources to support you. There are people who care and are concerned about your safety and wellbeing. Inform someone close to you about what happened and take advantage of the following resources: 
Contact the UD Helplinne Sexual Offense Support line at (+001) 302-831-1001
Your faculty director or program coordinator are also supportive resources for you. They can listen, provide support and help you figure out what the next step is that you would like to take. They will help you file a Title IX report, which will provide the University of Delaware with basic information about what happened and then UD will provide additional resources available to you. 
You can also refer to the following websites for resources and support: 
When you return: You may benefit from talking with a sexual violence advocate/counselor by calling the UD HELPLINE at (302) 831-1001 or make an appointment with a professional advocate at Student Wellness & Health Promotion for follow-up services. If you have initiated a UD sexual misconduct complaint, a professional advocate can advise and accompany you throughout every stage of this process. 
Conduct Policies
In order to promote the finest educational experience possible, the University of Delaware has established high standards of conduct for its students. Study Abroad participants are expected to know and comply with the policies in the Code of Conduct while abroad. Students who violate, attempt to violate, or aid others in violating its provisions may face sanctions for their actions. This Student Guide explains University standards and procedures.
Read the University Code of Conduct.
Agreement and Release Form 
Students 18+
Students who are at least 18 years old at the time that they submit their study abroad application are required to complete the General Agreement and Release form which is embedded within the online application. 
Students Under 18
Students under the age of 18 must obtain the signature of a parent or guardian and, therefore, should print, sign and return the General Agreement and Release form to your CGPS program coordinator. The agreement must be printed on one piece of paper, front and back, in order to be valid.
Risk and Security Assessment Committee
The Risk and Security Assessment Committee (RSAC) is the University's health, safety and risk management committee that reviews education abroad programs and recommends education abroad policy for the University community. The RSAC is coordinated by faculty and staff managing global programs through the risk and security process. Inquiries may be directed to Matt Drexler, associate director for study abroad at mdrexler@udel.edu.
RSAC Members
Jennifer Becnel-Guzzo, Associate Vice President and Deputy General Counsel, Office of General Counsel
Rick Hong, Executive Director, Student Health Services, Student Health Services
Ike Jenkins, Director, Risk Management, Office of the Vice President for Finance
Joshua Kelly, Associate Director, Emergency Management, Office of Campus and Public Safety
Matthew Kinservik, Vice Provost, Office of the Provost
Cordell Overby, Associate Vice President for Research and Regulatory Affairs, Office of the Vice President for Research
Katie Rizzo, Associate Dean of Students, Office of the Dean of Students
Mark Seifert, Vice President, Emergency Management & Safety, Office of Campus and Public Safety
Christopher Vito, Assistant Vice President, Communications & Marketing