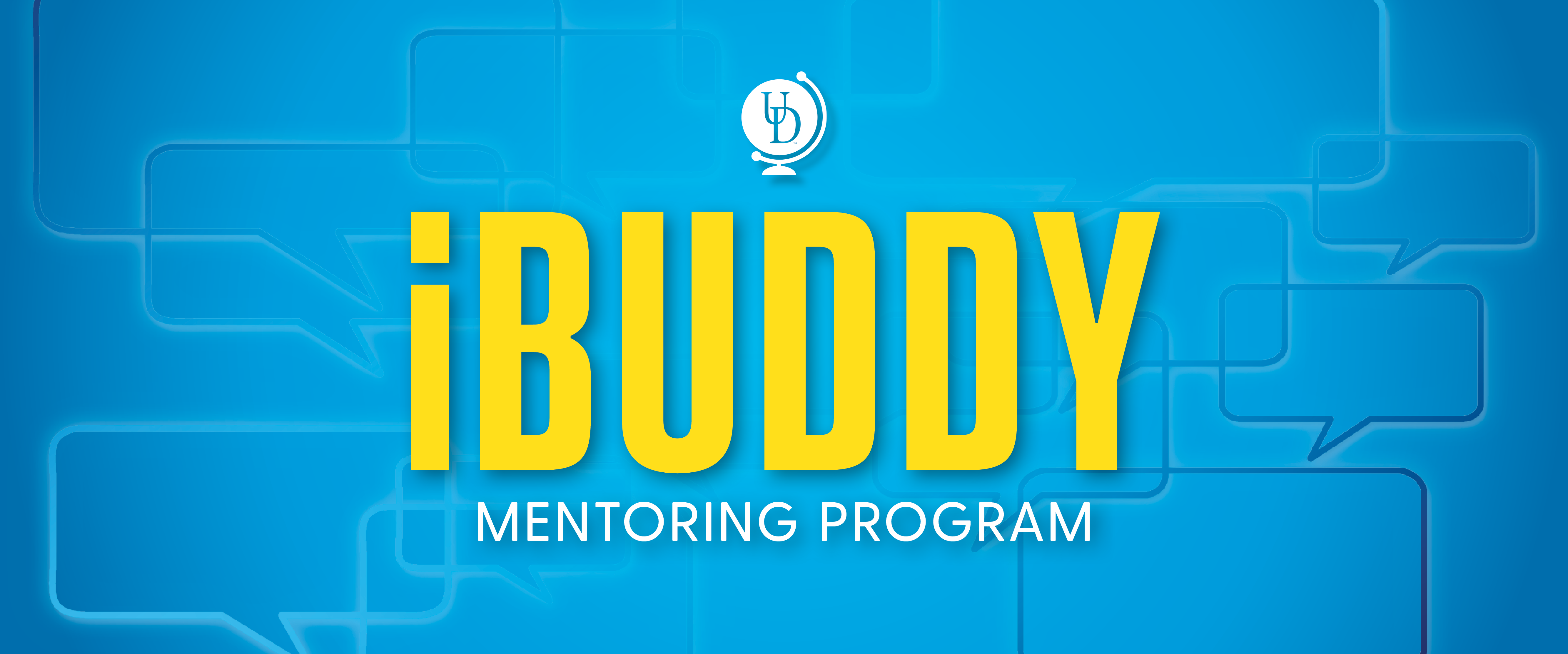 CGPS knows that good advice from friends and support from peers during a transition makes a big difference. The iBuddy program pairs incoming international students with trained and experienced UD mentors who connect them with the knowledge and resources to navigate life in the U.S. and at UD.
Frequently Asked Questions
Any incoming student who wants help transitioning to UD and the U.S. will benefit from having a mentor.
As an iBuddy Mentee you will:
Have someone to communicate with about your pre-arrival preparations.

Have someone to check in with once you're on campus and settling into life in the U.S. -or- if you are not coming to campus, a fellow student to help you feel connected.

Feel supported and confident about your options.

Attend fun events.

Meet other new international students like you!
iBuddy Mentors
We are always looking for current students, international and domestic, to serve as mentors to the incoming class of international Blue Hens! We need your help to make them feel welcome and included in our community. Mentors receive training and support from CGPS and the iBuddy council.
2022-2023 iBuddy Mentors
Wilder Acuna

Mansour Al Rajhi

Moiyad Aljehani

Ahmad Almansoor

Georgia Angeletakis

Nazifa Tasnim Arony

Nghi Bui

Chinmay Burgul

Jane Capodanno

Joy Deep Chakrabartty

Cornelia Dewi Soelaiman

Nadya Ellerhorst

Ayham Ghith

Aqiq Ishraq

Malika Karthik Iyer

Urvashi Jain

Bailey Johnson

Aruggoda Kapuge

Navleen Kaur

Nora Kenawy

Nitaya (Nisha) Khanijou

Neetek Kumar

Peihong Li

Zhimo Li

Cornelia Meiss

Omkar Mhatre

Sampanna Mhatre

Talia Miller

Sophia Neglia

Gbenga Obikoya

Atinuke Odunsi

Babatunde Onase

Devashish Pande

Tanvir Rahman

Luisa Raigosa

Juan Rey

Chloe Sable

Rajani Shrestha

Piyapas Sricharoenvech

Sudhanshu Sudhanshu

Ella Swope

Ngoc Tran

Attique Ur Rehman

Felisters Wamayuyi

Kyle Wang

Lauren Yudin

Fan Zhang

Kamakshi Zutshi