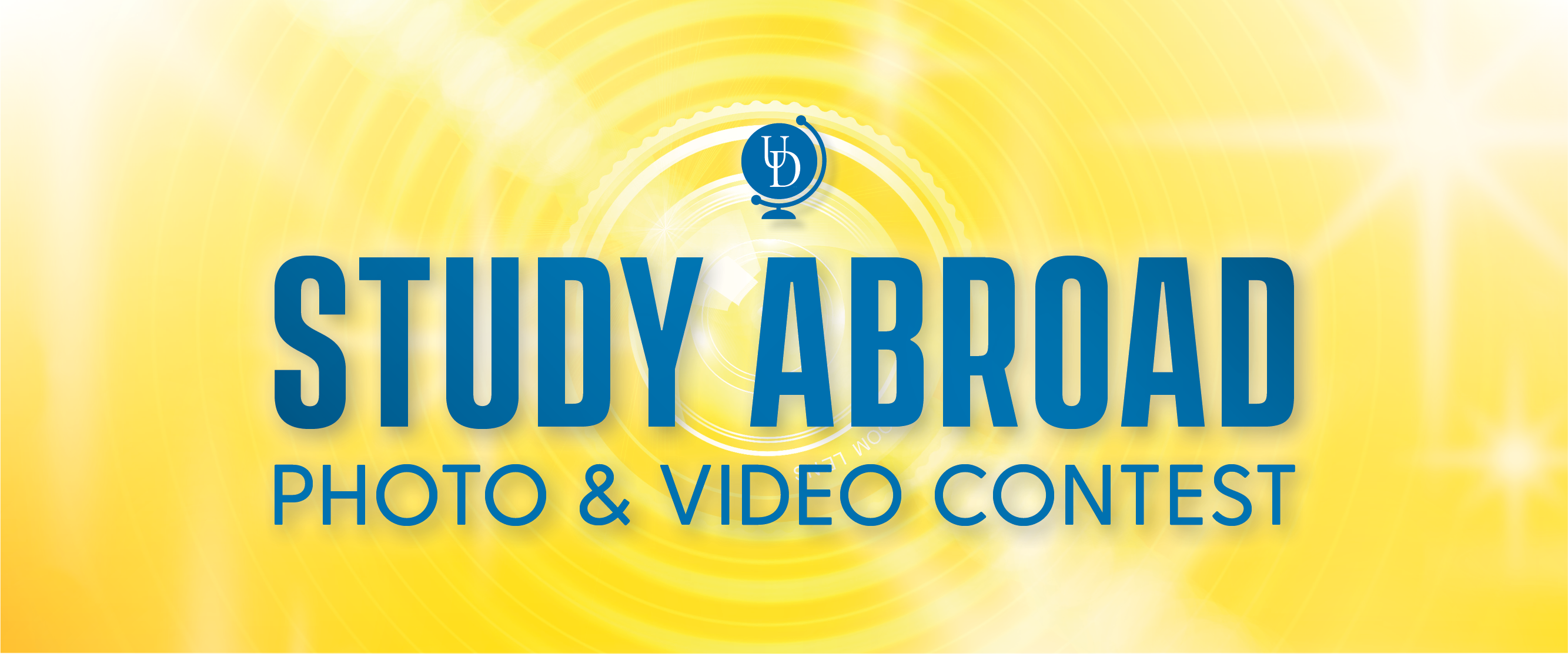 UD Study Abroad Photo & Video Contest
The 2023 Study Abroad Photo & Video Contest will open this spring. If you're currently abroad, now is the time to capture all the special moments!
Living, Learning & Loving the Location
Last year's contest theme was Living, Learning & Loving the Location.
We asked students to make the categories their own. We provided examples of the kinds of photos that could fit into each category, but we were excited to see how students defined them for themselves!
1.
Living
Share a portrait or artistic repre- sentation of the people, creatures, and places that became part of your life while you were abroad. These could include your favorite garden to study in, the stray cat you fed on the way to class every morning, the locals you hung out with in the cafe on the corner, or anything else that gives us insight into your personal experience while abroad. 
2.
Learning
Show us the academic side of your study abroad program: your outdoor classroom, community service project, faculty-led excursion, or anything else that gives us a sense of the experiential learning that those of us back in Delaware might not be able to imagine. 
3.
Loving the Location 
Capture the essence and energy of the geographic settings(s) in which you studied and explored. Show us the beautiful views you got to enjoy, whether urban, rural, or something in between. These landscape photos may include people or creatures, but the location should be the focal point.
Social Media:
All members of the UD community are invited to contribute to the story of study abroad by including #UDAbroad in your posts. In addition, like and mention @UDGlobal on Instagram and Twitter to appear on official University social media.
Remember to use good judgment when creating posts as content can go anywhere on the Internet, and represent the University, as well as yourself.