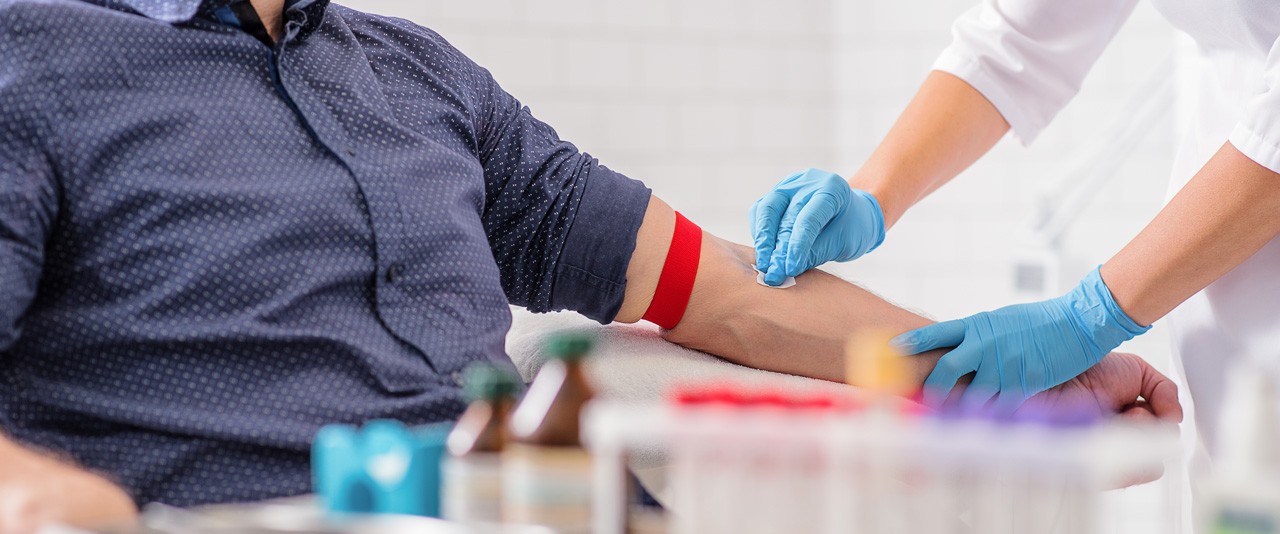 Healthcare & Insurance 
Healthcare and medical insurance are important topics to the health, wellbeing and immigration status of international students and scholars in the U.S.  This page contains important information about healthcare and medical insurance requirements, as well as resources to help maintain health insurance coverage and find care.
Student Health Services (SHS) is located in Laurel Hall, a free standing ambulatory care center on the main campus south Green area at the intersection of South College Avenue and East Park Place. This well-equipped facility provides medical treatment and office consultation space for a variety of outpatient services. SHS also supports University student-athletes through a sports medicine clinic located in the Bob Carpenter Center.
All SHS programs and services are aimed at maintaining the physical and emotional well-being of University of Delaware students. Services include: a medical clinic, self-care clinic for cold and minor wounds, specific men's and women's health issues, dispensary services, immunizations and allergy clinic, lab and x-ray services, and more. Hours and information are available on the SHS website. In addition, the University offers a special series of programs for students under the title of "Healthy HENS that encourage Healthy Exercise Nutrition and Sleep". Read more about these programs or email HealthyHENS@udel.edu.
The University of Delaware also provides wellness programs and services through the Wellbeing Center (coming soon!) in Warner Hall, next to SHS on the south side of The Green. The Center for Counseling and Student Development, Student Wellness and Health Promotion, Disability Support Services and the Office of the Dean of Students provide mental health services, support for individuals with disabilities and programs and services to promote the overall wellbeing of the UD community. 
Students at the English Language Institute should visit the ELI healthcare page for specific information.
Registered international students on F-1, J-1, and J-2 visas are required to have adequate health insurance coverage (this is termed "Mandatory Medical Insurance") and will be automatically billed to your student account every semester unless a waiver form is submitted, see Medical Insurance Waiver section below). The University sponsors a Student Health Insurance (UD Plan) through Highmark that covers medical expenses not provided by SHS. 
Annual coverage rates for the UD Plan can be found on the Office of Risk Management website and coverage for dependents is available at www.universityhealthplans.com. Please note that while there are no immigration regulations that require F-2 visa holders to hold medical insurance, it is strongly recommended and plans are available under the "Dependent Enrollment" section on the University Health Plans website.
All Exchange Visitors in the U.S. (both J-1 and J-2 dependents) are required by federal regulations to have health insurance which includes medical evacuation and repatriation insurance in effect for the full duration of the J program. Government regulations stipulate that if you willfully fail to carry health insurance for yourself and your dependents, your J-1 sponsor (University of Delaware) must terminate your program, and report the termination to the Department of State (DOS).
Fulfilling this requirement is essential because medical treatment in the United States is very expensive and insurance protects you and your dependents from unanticipated medical expenses, and also because you and your family members will be considered to be in violation of J-1/J-2 status if you do not have sufficient insurance.
The health insurance coverage for both J-1 and J-2s must meet the following requirements:
Medical benefits
(Minimum coverage per accident or illness)
Medical evacuation
(Minimum Coverage)

Repatriation of remains
(Minimum Coverage)

Deductible
(Maximum permitted per accident or illness)

$100,000
$50,000
$25,000
$500
UD Postdoctoral Fellows eligible for the UD Student Health insurance Plan should purchase their plan, including dependents, through the UD student insurance.
If you are not eligible for the UD student or employee health insurance, you may buy any outside plan as long as it meets the requirements for the type and amounts of coverage you must carry if you hold J-1 or J-2 status.
The policy must be backed by the full faith and credit of your home country government or the company providing the insurance must meet minimum rating requirements established by DOS (an A. M. Best rating of "A-" or above, an Insurance Solvency International, Ltd. (ISI) rating of "A-i" or above, a Standard & Poor's Claims-paying Ability rating of "A-" or above, or a Weiss Research, Inc. rating of B+ or above).
For examples of coverage that meets the requirements, contact CGPS.
All J-1 visa holders must prove to CGPS that he/she and his/her dependents have insurance that meets the Department of State's requirements. If a foreign national is unsure whether the insurance they plan to buy meets the Department of State requirements, the foreign national should contact CGPS before making the purchase.
According to federal regulation, a J exchange visitor who willfully fails to maintain this insurance coverage while a participant in an exchange visitor program, or who makes a material misrepresentation to the sponsor concerning such coverage, shall be deemed to be in violation of these regulations and shall be subject to termination as a participant.
For H-1B Employees with UD Benefits, please see the HR Health Benefits page for information on health and life insurance plans available to you.  Please note that UD health insurance does not cover medical evacuation and repatriation to your home country. If you are interested in evacuation/repatriation coverage, the following are examples that can be purchased from non-UD related providers:
Local & Regional Healthcare 
In addition to campus health service, international students and scholars can utilize their health insurance to receive care from doctors and healthcare facilities off-campus. Most insurance companies only pay for specific doctors. Before you visit a doctor, check the website of your insurance company or call them to find approved providers near you. 
ISSS Disclaimer: The information contained on this web site is provided as a service to international students, faculty, staff, employees, and administrators at the University of Delaware, and does not constitute legal advice on any immigration, tax, or other matter. As legal advice must be tailored to the specific circumstances of each case, and laws are constantly changing, nothing provided herein should be used as a substitute for the advice of official counsel. For assistance on your immigration status, we encourage you to contact an ISS advisor for specific guidance at oiss@udel.edu.