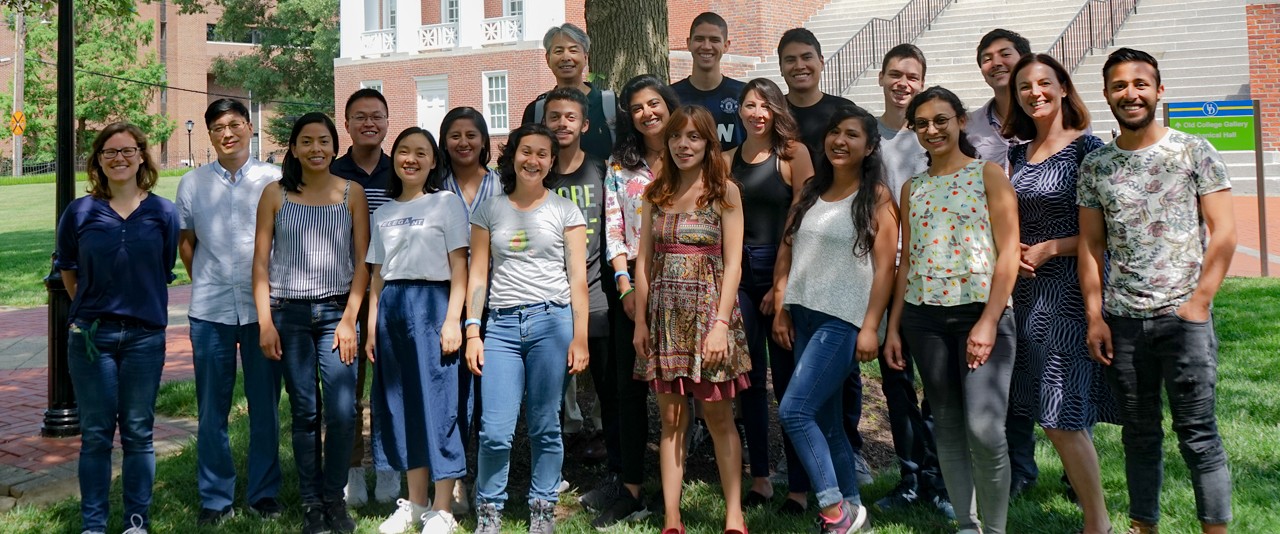 J-1 Scholars
The general purpose of the exchange visitor program is to promote international understanding through educational and cultural exchanges between the people of the United States and the people of other countries. An exchange visitor can come to the U.S. as a Professor, Research Scholar, Short Term Scholar, or Specialist. A visitor may come to teach, do research, observe or consult on a project. The length of stay on the J-1 visa varies depending on the program.
The Center for Global Programs & Services (CGPS) assists faculty and staff in bringing international scholars to campus and offers services to international scholars once they arrive. We provide information on immigration matters and prepare visa documentation for scholars. See below for information for and about J-1 scholars.
CGPS also provides visitors information on health insurance, social security numbers, driver's licenses and general information about the University of Delaware. You can find much of this information on the pages in the Scholars section and on the Life in the U.S. & at UD webpage. We host a variety of events for the international community at the University throughout the year, which can be found on our Events calendar.
ISSS Disclaimer: The information contained on this web site is provided as a service to international students, faculty, staff, employees, and administrators at the University of Delaware, and does not constitute legal advice on any immigration, tax, or other matter. As legal advice must be tailored to the specific circumstances of each case, and laws are constantly changing, nothing provided herein should be used as a substitute for the advice of official counsel. For assistance on your immigration status, we encourage you to contact an ISS advisor for specific guidance at oiss@udel.edu.