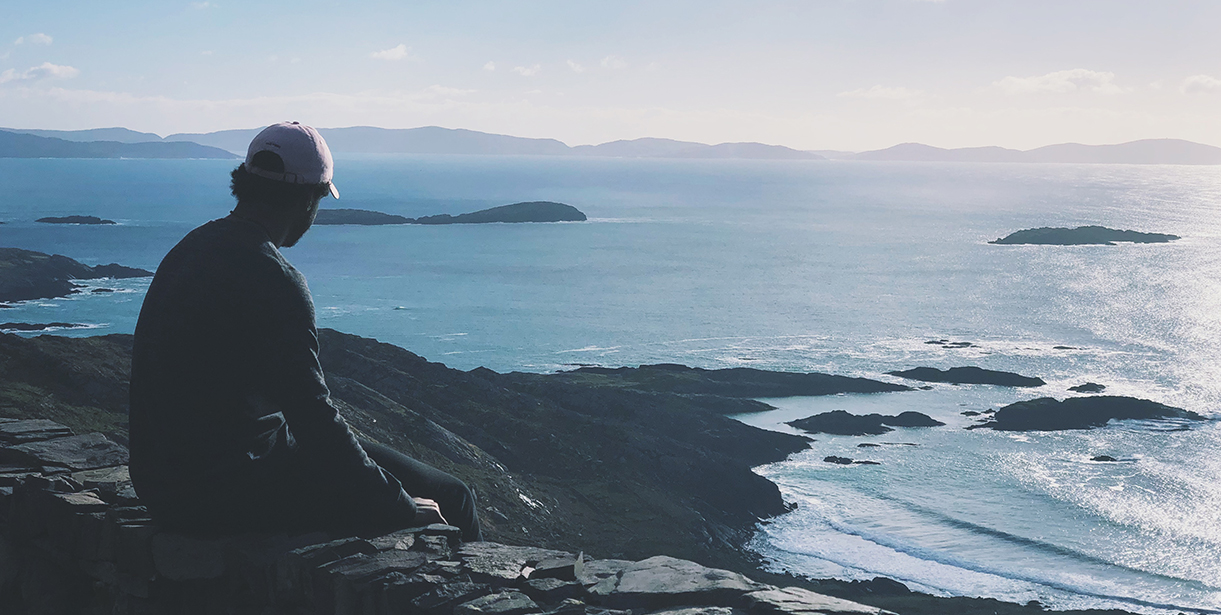 Diversity Abroad
The Center for Global Programs & Services is committed to making study abroad accessible for all UD students. We believe that diversity, in all of its forms, enhances our programs and experiences. 
As you explore the possibility of study abroad options, we encourage you to recognize that you are likely to encounter a range of attitudes regarding your identity while outside of the U.S. Understanding the cultural implications of your identity and the diversity of perspectives can lead to a better understanding of yourself and the new culture in which you will be living. We encourage you to do some research into your potential host country's social norms, cultural mores and local practices when choosing a study abroad program. 
CGPS also understands that this can be a challenging experience. As you navigate your identity in new and uncharted territories, remember, CGPS is here to help. Please do not hesitate to contact us with questions or concerns at any time. 
Disabilities Abroad
CGPS partners with Disability Support Services (DSS) to assist students throughout their study abroad experience. As always, planning early and often with DSS, CGPS and your faculty director or program coordinator is key to success. 
While exploring programs, keep in mind that other countries take a wide variety of cultural and legal approaches to disability services and accommodations. It may not be possible to expect the same services abroad that you are offered on the UD campus. If you have questions or concerns about the accessibility of specific study abroad destinations, consult your faculty director or program coordinator. 
Upon acceptance to study abroad, have a conversation with your program coordinator and faculty director about your needs. In addition, be sure you have completed the Accommodation Request Form with DSS. If you have already done so, there is no need to submit another form. Remember, our goal is to help you succeed. Transparency and open communication are important. 
Once an accommodation request is on file, DSS will coordinate directly with our office to facilitate wherever possible.  
All students traveling on UD programs abroad are enrolled in GeoBlue Student Insurance, who offer a worldwide network of healthcare providers. Once you are enrolled, you can log on to the GeoBlue website to search for country specific information and available providers. If you require specialized medical care, we recommend making a list of available providers in regions where you are traveling.
#UDAbroad Voices of Our Community: Jed Hackett: youtube.com/embed/videoseries?list=com.synechron.udel.models.functions.SubstrAfter
Gender and Sexual Orientation Abroad
Different countries, and even different regions within the same country, may have their own cultural norms regarding gender and sexual orientation. Many countries around the world are highly inclusive of LGBTQ+ individuals.
However, you may also experience initial culture shock as you adjust to your host community. In some limited cases, LGBTQ+ individuals may face safety issues associated with their identity. In some countries, LGBTQ+ identities or same-sex acts may be unwelcome or even criminalized. If you are unsure whether it is safe to openly identify in your host country, have a conversation with your faculty director or program coordinator. 
Get creative and do some pre-departure research. Use social media, blogs and websites to help guide you. 
*If you have housing/accommodation needs based on gender identity/expression, please contact your program coordinator upon acceptance to your travel study program. It is easier to accommodate your request if you contact CGPS immediately after acceptance.
#UDAbroad Voices of Our Community: Ayanna Gill: youtube.com/embed/videoseries?list=com.synechron.udel.models.functions.SubstrAfter
Race and Ethnicity Abroad 
Study abroad presents an opportunity to explore your heritage and family history in a new context. Most students find study abroad positive and empowering, but everyone experiences culture shock to some extent. 
You might encounter questions or comments that are uncomfortable, inappropriate or offensive. Those comments may be the result of curiosity, language barriers or differing cultural taboos. Trust your intuition. You will be able to distinguish between those with bad intentions and those who want to learn more about you and your culture. In many cases, if you are comfortable, this is an opportunity to educate your host community. However, If you feel like you are in an unsafe situation, contact local authorities and UD faculty or staff. 
Some students also experience a shift in their minority status while abroad. If you are a member of an under-represented race or ethnicity on campus, you may be part of a majority in your host country. Keep in mind that you may first be identified as American. 
Ask your faculty director or program coordinator to connect you with past participants and gather information via social media, blogs, websites and more.  
The University of Delaware does not discriminate against any person on the basis of race, color, national origin, sex, gender identity or expression, sexual orientation, genetic information, marital status, disability, religion, age, veteran status or any other characteristic protected by applicable law in its employment, educational programs and activities, admissions policies, and scholarship and loan programs as required by Title IX of the Educational Amendments of 1972, the Americans with Disabilities Act of 1990, Section 504 of the Rehabilitation Act of 1973, Title VII of the Civil Rights Act of 1964, and other applicable statutes and University policies. The University of Delaware also prohibits unlawful harassment including sexual harassment and sexual violence.