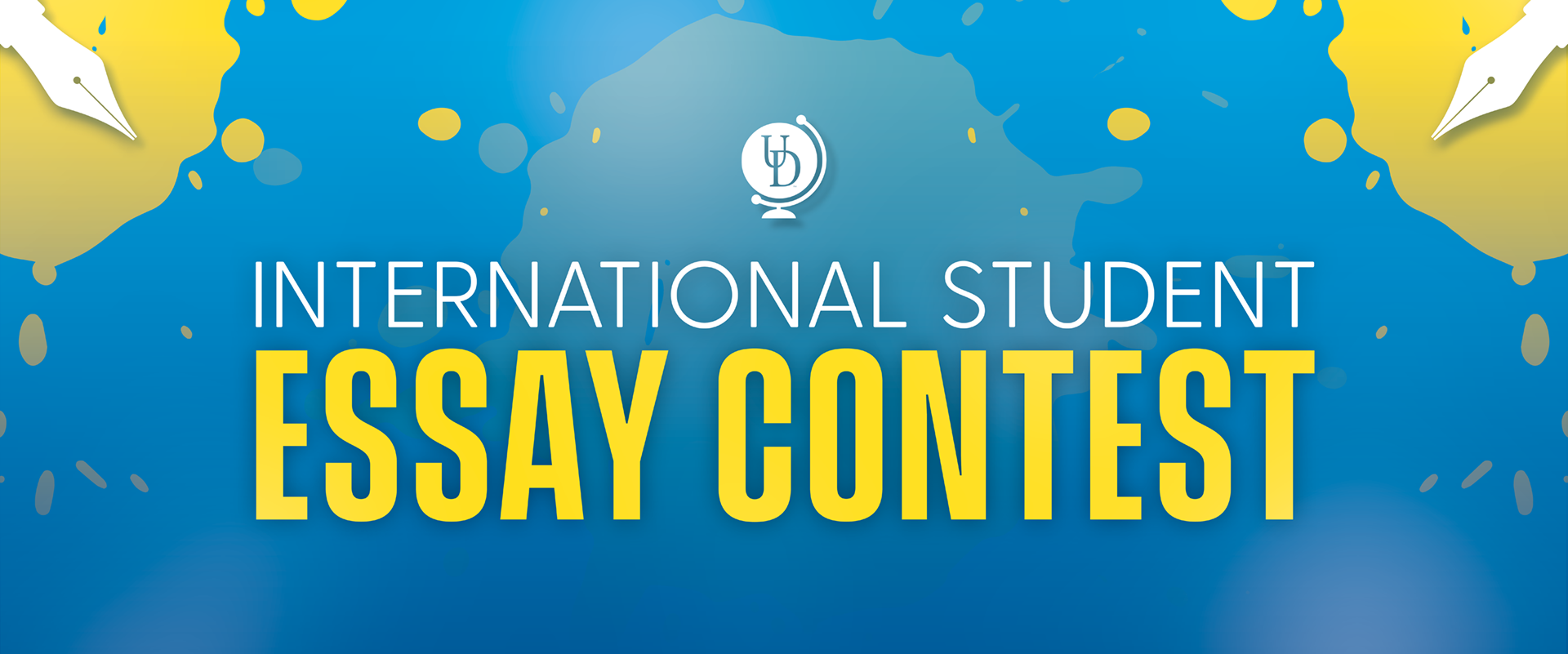 Everyone has a story. We're excited to read yours!
Along with many partner offices on campus, we have a rich tradition of welcoming international students from all parts of the world. The mission to foster international understanding and cross-cultural awareness on campus and in the community is as important as ever.
The purpose of this annual contest is to give interested applicants an opportunity to tell their stories and share the experiences and perspectives of being an international student with the larger University community. CGPS is pleased to collaborate this year with the Division of Student Life and the Graduate College.
Everyone has a story. Join us for the next essay contest and tell us yours for a chance to win $500!
What do you miss most from home? Was it hard for you to adjust to your new student life in the U.S.? What did you not understand when you first arrived at UD? 
Essay Topic

Studying at a U.S. university can be a challenging yet rewarding experience for many international students. Whether you spent the fall semester online or in-person, in the U.S. or abroad, please share your personal stories and experiences about how you dealt with new ways of learning, cultural norms and values, challenges and opportunities during your time as an international student at UD and in the US. Topic ideas include:

What prepared you for this experience, who/what helped you along the way?

How did you navigate local customs, traditions and communication protocols?

What did you wish others understood better about you and your culture?
Prizes
Undergraduate Students
Grand Prize: $500
Second Prize: $250
Graduate Students 
Grand Prize: $500
Second Prize: $250
ELI Students
Grand Prize: $500
Second Prize: $250
Funds for winning essays will be placed into student accounts.
Eligibility
You must be an enrolled international student in the fall, maintaining F or J visa status at the University of Delaware.
Application Deadline
The 2023 contest is now closed. Visit again next fall to submit your story!
Document Requirements
Maximum of 1000 words; Typed in 12-pt size, Times Roman font; Double spaced; 1-inch margins on all sides; Includes page numbers.
Permission Notice
By submitting your entry, you agree that your essay might be published by CGPS on the web or in a publication.
Entries will be judged on content as well as literary style.  Please make every attempt to submit an entry free from spelling and grammatical errors, and rich in experiential content.