Travel & Visas for Scholars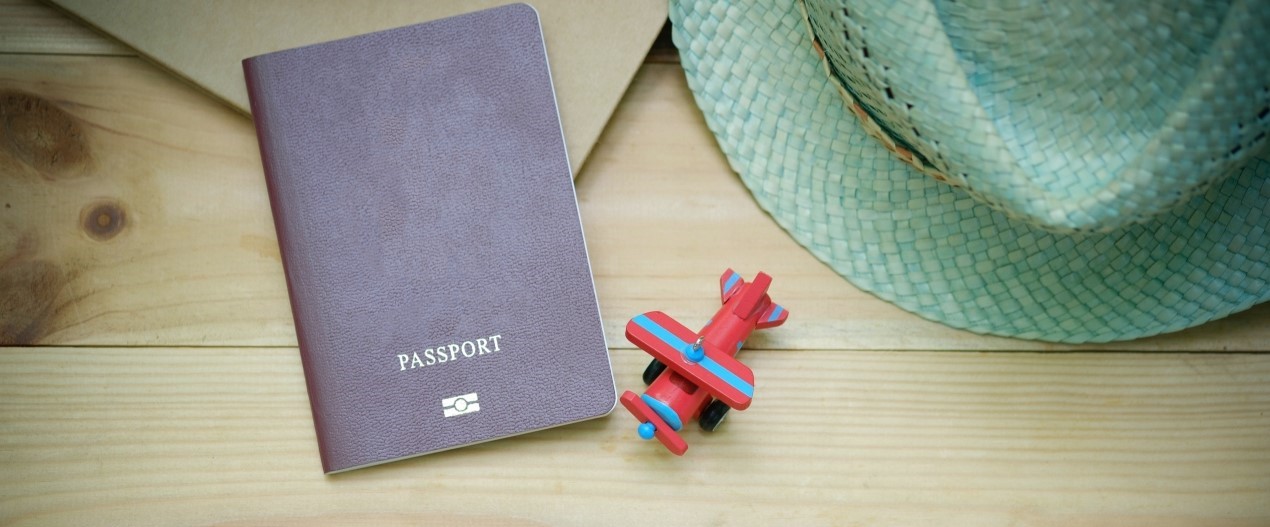 Travel & Visas for Scholars
During the COVID-19 pandemic, the U.S. government has provided temporary guidance and
changes to regulations related to your immigration status. Please review the
 for changes to regulations that relate to employment, travel, maintaining status and other guidance from the university and federal agencies.
J-1 scholars and their J-2 dependents planning to travel outside the U.S. must have a valid travel signature on their DS-2019. To request a travel signature, submit the original DS-2019 to CGPS along with the online Scholar Request for Travel Signature form. The travel request must be submitted at least two weeks before the planned travel date as CGPS staff will have to review the applicable university and immigration records.
The travel signature indicates that CGPS certifies you are maintaining legal status upon traveling and you are expected to return to UD.
Many scholars wish to bring their spouse or children to the U.S. Usually, the best way to bring them to the U.S. is by using a "dependent" visa which allows the spouse and unmarried minor children (under age 21) to accompany the scholar to the U.S. For J-1s, this is the J-2 visa and for H-1Bs, the H-4 visa. Read more on the CGPS Families & Dependents webpage.
Please always discuss your plans with the Scholar Services team at CGPS before finalizing international travel and before any petition is filed with the U.S. Citizenship and Immigration Services (USCIS) on your behalf.
J-1 Visa Guidelines
In order for the foreign national (and family members) to apply for a J visa, the following documents must be submitted and available for inspection at the closest U.S. embassy/consulate to the place of residence:
Form DS-160 ("Online Nonimmigrant Visa Electronic Application").

Receipt of the nonimmigrant Visa Application fee (NOTE: U.S. Government sponsored exchange visitor (J visa) applicants and their dependents are not required to pay application processing fees if participating in a Department of State, a U.S. Agency for International Development (USAID), or a Federally funded educational and cultural exchange program which has a program serial number beginning with G-1, G-2, G-3, or G-7 printed on Form DS-2019, Certificate of Eligibility for Exchange Visitor Status.); a visa issuance fee (might be applicable)

A passport sized photograph for each applicant (photo requirements).

Original valid passport for each applicant with a validity date at least six months beyond the applicant's intended period of stay in the United States (unless country-specific agreements provide exemptions).

Original marriage certificate and proof of the dissolution of any prior marriages (and one additional copy), if applicable.

Original birth certificate of children also relocating.

Original DS-2019 Form properly endorsed by the Center for Global Programs & Services.

SEVIS fee payment receipt.

Bank statement or funding letter from the department or other institution.

It is also recommended that the foreign national carry proof of ties to their home country such as home or property ownership, bank accounts or other financial assets. These are supplemental documents and should be available in case the visa officer asks to examine them.

You might be asked to provide transcripts and diplomas from previous institutions attended as well as scores from standardized tests required by the educational institution such as the TOEFL, SAT, GRE, GMAT, etc.
ISSS Disclaimer: The information contained on this web site is provided as a service to international students, faculty, staff, employees, and administrators at the University of Delaware, and does not constitute legal advice on any immigration, tax, or other matter. As legal advice must be tailored to the specific circumstances of each case, and laws are constantly changing, nothing provided herein should be used as a substitute for the advice of official counsel. For assistance on your immigration status, we encourage you to contact an ISS advisor for specific guidance at oiss@udel.edu.