Hosting Special International Programs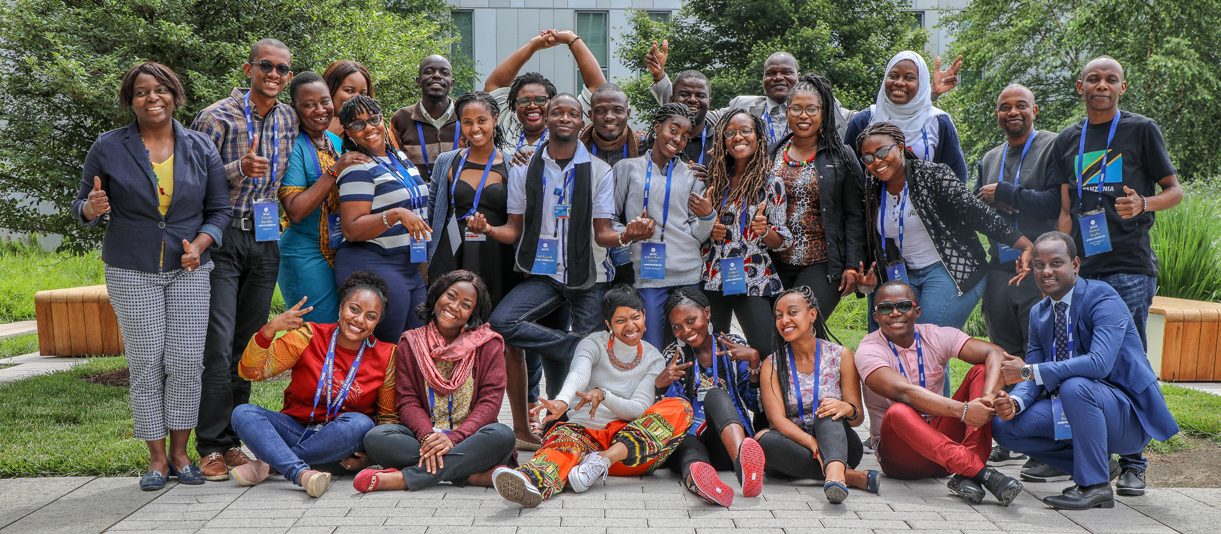 Hosting Special International Programs
The Center for Global Programs and Services (CGPS) is available to advise University departments on the development and sponsorship of special programs that host international visitors at UD. Our immigration specialists can provide guidance on relevant U.S. Department of Homeland Security (DHS) and Department of State (DOS) immigration requirements and compliance standards and help determine the appropriate visa category for program participants. UD departments are encouraged to set up a consultation with CGPS by contacting the office at (302) 831-2115 or oiss@udel.edu. 
Document & Visa Categories
There are two main visa categories, F and J, for which the university has been designated by DHS and DOS to host international students and scholars. Listed below is a brief summary of the requirements, regulations and special circumstances involved in creating international students and scholar programs under these categories.
The F-1 student visa category is for individuals pursuing a "full course of study" to achieve a specific educational or professional objective at an academic institution in the United States. Students on F-1 visa must be matriculated into an approved academic or language training program designated by the Department of Homeland Security (DHS) in the university's SEVIS (Student and Exchange Visitor Information System) record. Immigration document issued by CGPS for F-1 student is the I-20 (Certificate of Eligibility for Nonimmigrant Student Status).
Activity: Must be an admitted Undergraduate or Graduate student, or admitted for English Language Training. English Language ability must be evaluated and student must meet all academic requirements for admission into the educational level. University of Delaware is not authorized by the government to bring F-1 students as non-degree seeking.
Funding: We must receive proof of funding from personal funds, family funds, or other sponsorship. Generally government sponsorships are not allowed (see CGPS for exceptions).
Restrictions: Must study full-time at all times, except during annual breaks. There are no restrictions on duration of stay, as long as the I-20 is valid and student is maintaining status.
The Exchange Visitor (J) non-immigrant visa category is for individuals approved to participate in work and study-based exchange visitor programs (EVP). The immigration document that Exchange Visitors will receive from CGPS to apply for a J-1 visa is a DS-2019 form (eligibility document). Visiting scholars in special programs can hold the following visa categories:
IMPORTANT NOTE: When hosting J-1 EV at the University of Delaware, UD Departments are required to comply with US Department of State regulations and CGPS policies during the entire duration of the EV program. To read a list of special requirements, please refer to the document entitled "J-1 Exchange Visitors – Guidance for UD Departments" on the Forms webpage. In addition, a detailed list of responsibilities can be found on the Hosting Scholars webpage.
*K-12 important notice: Exchange visitors under the Professor, Research Scholar, Short-Term Scholar or other university level categories are not permitted to conduct activities or programs in pre-schools, primary and secondary school systems, summer camps, or other local community activities for K-12 students.
Special Considerations and Requirements for J-1 Exchange Visitors
In order to be eligible to participate in an Exchange Visitor Program, the prospect J-1 EV must:
Be eligible and qualified for, and accepted into, the program in which he or she will participate;

Possess adequate financial resources to participate in and complete his or her exchange visitor program; and

Possess adequate financial resources to support an accompanying spouse and dependents, if any.
The basic requirements for the health insurance of J-1 VISA holders and their J-2 dependents, as set forth in U.S. Department of State regulations are the following:
The J-1 and their dependents must have health insurance for their entire period of stay in the United States

The insurance coverage must provide:

Medical benefits of at least $100,000 per accident or illness,

Repatriation of remains in the amount of $25,000

Expenses associated with medical evacuation to home country in the amount of $50,000 and

Deductibles that do not exceed $500 per accident or illness.

The health insurance must cover all accompanying J-2 dependents, with exactly the same terms

Proof of health insurance is required during the EV government check-in with CGPS. CGPS cannot activate SEVIS records without proof of health insurance.
In addition to the basic biographical information, the Department of State (DOS) requires all program sponsors to submit the following in SEVIS for both the J-1 EV and the J-2 dependents:
Country of Birth;

Country of Permanent Residency;

Country of Citizenship;

Email Address;

Email Address for J-2 dependents who are older than 14 years of age;

Address for site(s) of activity
For UD Departments interested in hosting J-1 EVs as a visiting scholar in the categories of Research Scholar, Professor, Short-Term Scholar, or Specialist, please always refer to the Hosting Scholars webpage. Exchange Visitors in these categories cannot submit a request directly to CGPS. Once all required documents are received, CGPS will prepare a DS2019 Form (Certificate of Eligibility for Exchange Visitor J-1 Status) and send it to the exchange visitor along with instructions on paying the SEVIS fee and applying for a visa at a U.S. consulate. Consular processing times vary by country and city. Therefore, to allow for timely processing times, please submit visiting scholar requests to CGPS at least 6 weeks prior to the proposed start date at the University.
If you have questions about any of the aforementioned information regarding the J-1 Exchange Visitor Program, please contact CGPS.
ISSS Disclaimer: The information contained on this web site is provided as a service to international students, faculty, staff, employees, and administrators at the University of Delaware, and does not constitute legal advice on any immigration, tax, or other matter. As legal advice must be tailored to the specific circumstances of each case, and laws are constantly changing, nothing provided herein should be used as a substitute for the advice of official counsel. For assistance on your immigration status, we encourage you to contact an ISS advisor for specific guidance at oiss@udel.edu.