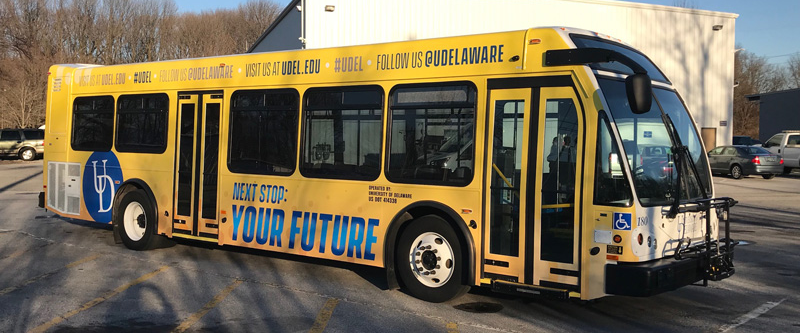 Transportation
Public transportation in the U.S. may not be as ubiquitous as you are used to and transportation and parking can be challenging in Newark. 
The UD Transportation website provides a lot of good, detailed information about local and regional transit options. The UD Parking Services website and City of Newark Parking webpage are other helpful resources.
On campus there is a regular shuttle bus system that connects the residence halls and some apartments with campus buildings/facilities. If you choose to live further from campus, access to a car will probably be necessary. Some students use bicycles, scooters, and skateboards to travel around campus and throughout the community. 
For all of these modes of transportation, be sure you are aware of the "rules of the road." Read about traffic safety in the U.S. on our Safety webpage.
Find information about airport transportation on our Prepare to Come webpage.
ISSS Disclaimer: The information contained on this web site is provided as a service to international students, faculty, staff, employees, and administrators at the University of Delaware, and does not constitute legal advice on any immigration, tax, or other matter. As legal advice must be tailored to the specific circumstances of each case, and laws are constantly changing, nothing provided herein should be used as a substitute for the advice of official counsel. For assistance on your immigration status, we encourage you to contact an ISS advisor for specific guidance at oiss@udel.edu.