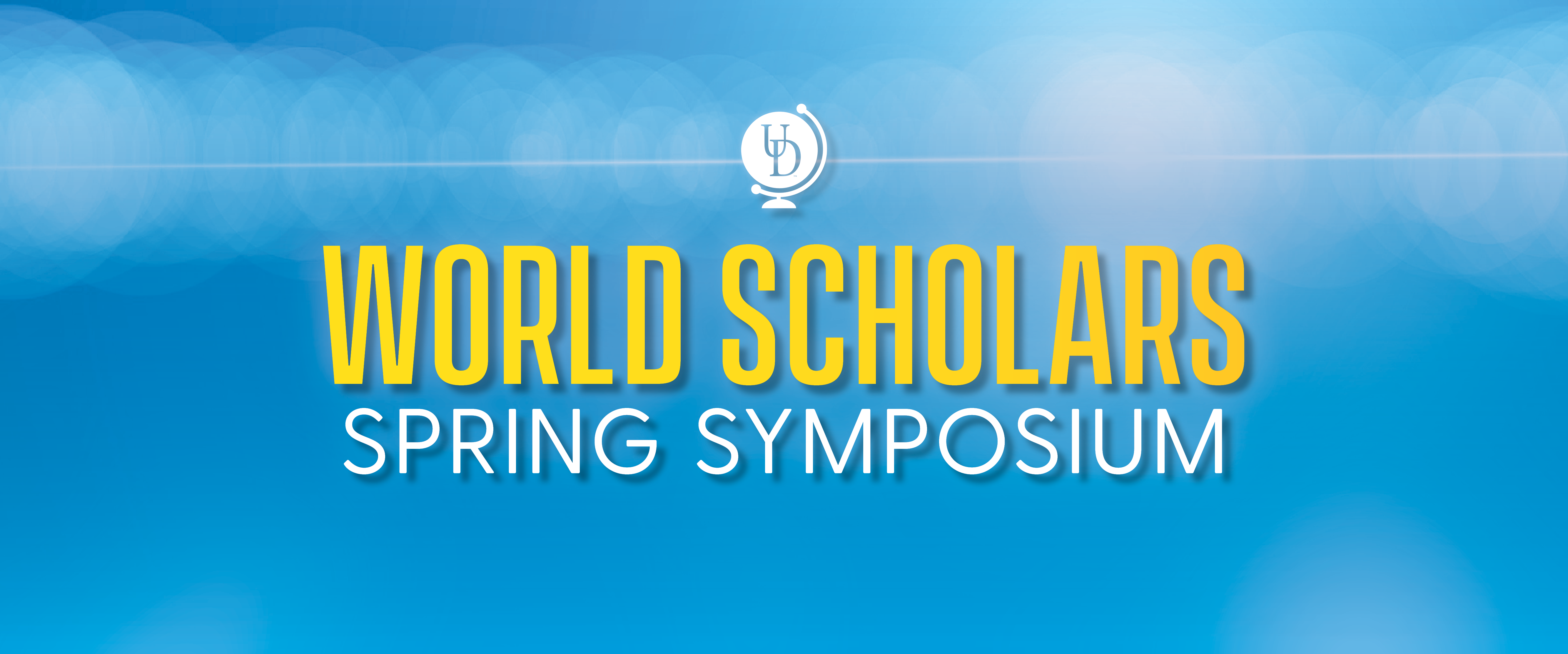 Welcome!
The Spring Symposium is the culminating event of the UD World Scholars Program, in which we recognize and celebrate members of our community. To graduate with World Scholar recognition, students must meet Program requirements throughout their undergraduate career, including study abroad in years one and three, residence in International House Living Learning Community, on-campus global engagement and participation in the World Scholars Spring Symposium.
For the Symposium, graduating Scholars must develop a project that allows them to draw upon their World Scholar experiences, to share their knowledge and excitement with others, and provides tangible evidence that they have met Program outcomes. From "Climate Change in Central and Eastern Europe" to "A Study and Illustration of Korean Folklore" to "Language Disparity in Healthcare," Symposium projects reflect the diversity of academic, cultural and professional interests of members of the World Scholars community.
2021 Spring Symposium
Watch the 2021 event, which featured keynote speaker Lakia Poole,
Regional Recruiter, Peace Corps and Retired Peace Corps Volunteer, Eswatini, 2016-2019.