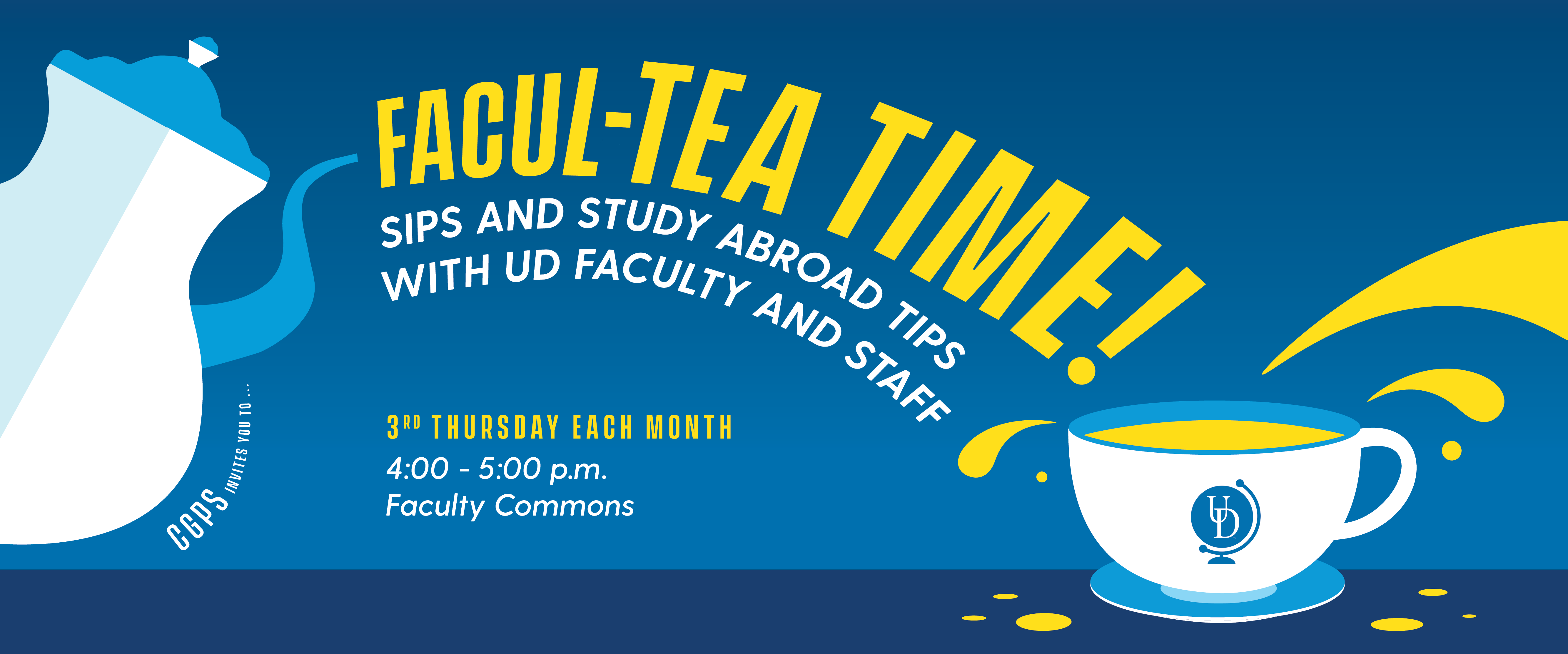 Sips and Study Abroad Tips.  Facul-TEA Time provides an opportunity for UD staff and faculty to network and brainstorm their UD study abroad dreams. 
Join CGPS in the Faculty Commons every third Thursday of the month from 4 to 5 p.m. for tea, cookies, and conversation.
Faculty who are interested in starting a faculty-led program in winter or summer are invited to Get Started.