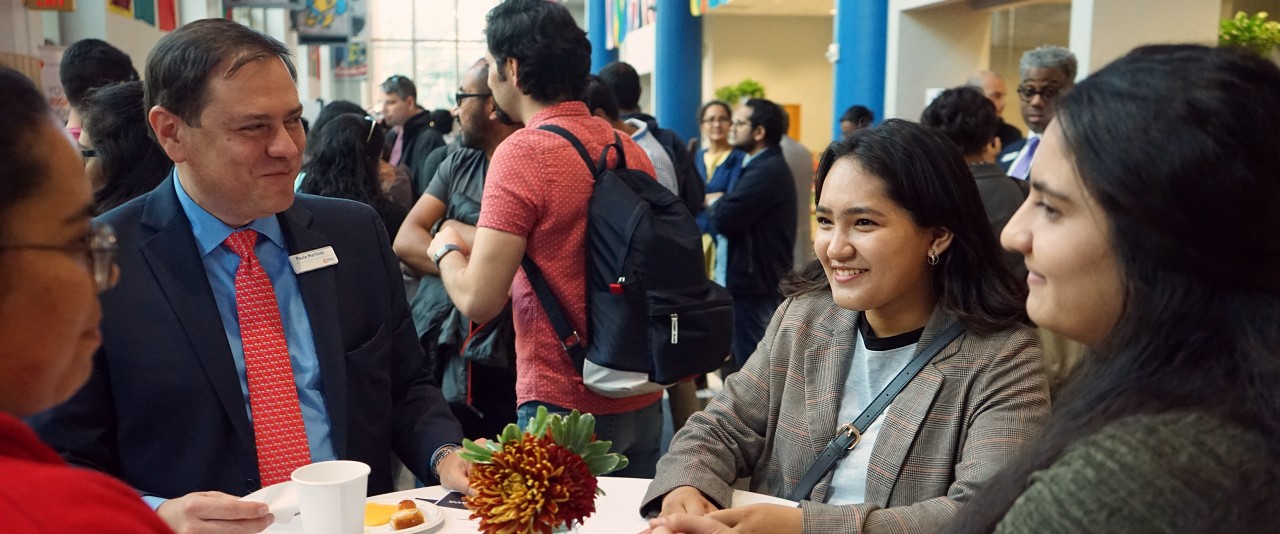 Temporary Business Visas
When bringing foreign nationals to campus, it is strongly recommended for UD Departments to contact CGPS as early in the process as possible.
Please note that immigration regulations are subject to change and can vary depending on your particular case or situation. Always consult an ISS advisor for the most accurate information or whenever in doubt.
The "visitor" visa is a nonimmigrant visa for persons desiring to enter the United States temporarily for business (B-1), for pleasure or medical treatment (B-2), or combination of both (B-1/B-2) purposes.
International visitors coming to UD for a short period of time (usually a few days) to perform limited services, can apply for B-1 (Visitor for Business) visa or if eligible, enter on a WB visa.  Please contact CGPS so that we may discuss the terms of the visit in order to ensure that the visitor visa is the appropriate visa category for their stay in the U.S. If the visitor visa is appropriate, the department can simply issue a letter of invitation from the Department Chair/Director/Dean.
A visiting scholar can be classified as a B-1 visitors for business, if they are traveling to the United States to:
Engage in commercial transactions, which do not involve gainful employment in the United States

Negotiate contracts

Consult with business associates

Litigate

Participate in scientific, educational, professional, or business conventions, conferences, or seminars
NOTE: B-1/WB or B-2/WT status holders should not engage in study, research, or employment in the United States.

Travelers coming to the U.S. for tourism or business for 90 days or less from qualified countries may be eligible to visit the U.S. without a visa if they meet the visa waiver program requirements. Those entering for business purposes are admitted in WB status. Those entering for purposes of pleasure are admitted in WT status.
For more information and a list of countries that participate in the Visa Waiver Program, please see the DOS website.
A visiting scholar on a B-1 visa may receive reimbursement for expenses such as travel, meals,lodging and other basic services incidental to the temporary stay.
Payment of an honorarium to a B-1 visitor may be permitted if:
The activity lasts no more than 9 days

The services conducted are of direct benefit to the University, and

The visitor has not accepted payments from more than 5 institutions in the previous 6 months
ISSS Disclaimer: The information contained on this web site is provided as a service to international students, faculty, staff, employees, and administrators at the University of Delaware, and does not constitute legal advice on any immigration, tax, or other matter. As legal advice must be tailored to the specific circumstances of each case, and laws are constantly changing, nothing provided herein should be used as a substitute for the advice of official counsel. For assistance on your immigration status, we encourage you to contact an ISS advisor for specific guidance at oiss@udel.edu.