PROTECTING YOUR GARDEN VEGETABLES FROM HEAT STRESS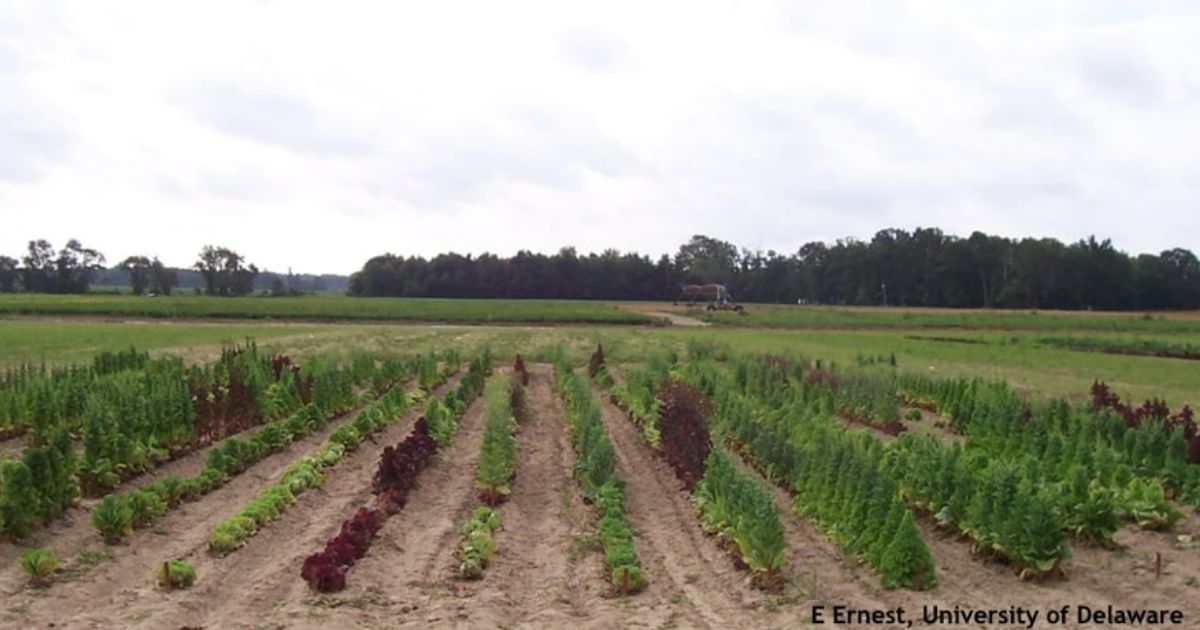 Protecting your garden vegetables from heat stress
by Emmalea Ernest and Gordon Johnson
 
Hot weather is here and that can bring extra challenges for vegetable gardens as high temperatures cause yield and quality loss in many vegetable crops. For example, high temperatures contribute to fruit quality problems like blossom end rot and white tissue in tomatoes, pod deformity in beans and bolting and bitterness in lettuce. The UD Extension Vegetable and Fruit Research Program has been working to test methods to reduce heat stress effects for commercial vegetables. Here are some ways you can use these practices in your home garden.
Unstressed or heat tolerant bean plants produce full-length pods with even seed development (left). Moderate heat stress can result in pods with some missing seeds (center). Bean plants affected by heat stress produce shorter, deformed, low quality pods (right).

Pay Attention to Soil Moisture

Plants keep cool through the evaporation of water from their leaves. If a plant doesn't have enough water, it will close the pores in its leaves (stomates) that allow water to evaporate to avoid wilting. When stomates close the plant can no longer keep itself cool and leaves heat up, causing stress. Make sure that you are providing water through irrigation if there is not timely rain. Increasing soil organic matter by adding compost can improve a sandy soil's ability to hold water longer.
Plant Heat Tolerant Crops

Some crops are inherently very heat tolerant. If you like sweet potatoes, okra, eggplant, peppers, cucumbers or melons, including these vegetables in your garden can make eating from your garden a lot easier under hot conditions.
Plant Heat Tolerant Varieties of Heat Sensitive Crops

For some heat sensitive crops there are heat tolerant varieties available. Such varieties have been selected to resist heat and have fewer quality problems when grown in hot conditions. Here are a few heat tolerant varieties we have tested that are available to home gardeners.
Snap Bean: Annihilator
Lettuce: Butterhead: Forlina, Salanova® Green Butter, Salanova® Red Butter, Skyphos; Leaf: Starfighter; Romaine: Arroyo.
Tomatoes: Red Bounty
Sweet Corn: Whiteout, Nirvana, Xtra-Tender 378A, Mattapoisett
Brussels Sprouts: Hestia, Marte, Dagan
Broccoli: Eastern Crown
Use Mulch and Shade Cloth

Using straw as mulch can help to keep soil cool, which is important for crops like tomatoes and lettuce. Mulch also helps to keep the soil moist. Shade cloth can be placed over crops, using stakes or hoops as support, to decrease soil temperatures and air temperatures around crops. Shade cloth can be particularly beneficial to peppers and tomatoes. A 30% shade cloth provides adequate cooling without blocking too much light for most vegetables. In our experiments, colored shade cloth (red, silver, white, blue) did not offer any advantages over black shade cloth, which is typically the least expensive option. Higher percent shade (50-70%) is sometimes used for very heat sensitive crops like lettuce.