Field Tours at the Carvel Center: youtube.com/watch?v=vJdPLq4Re4A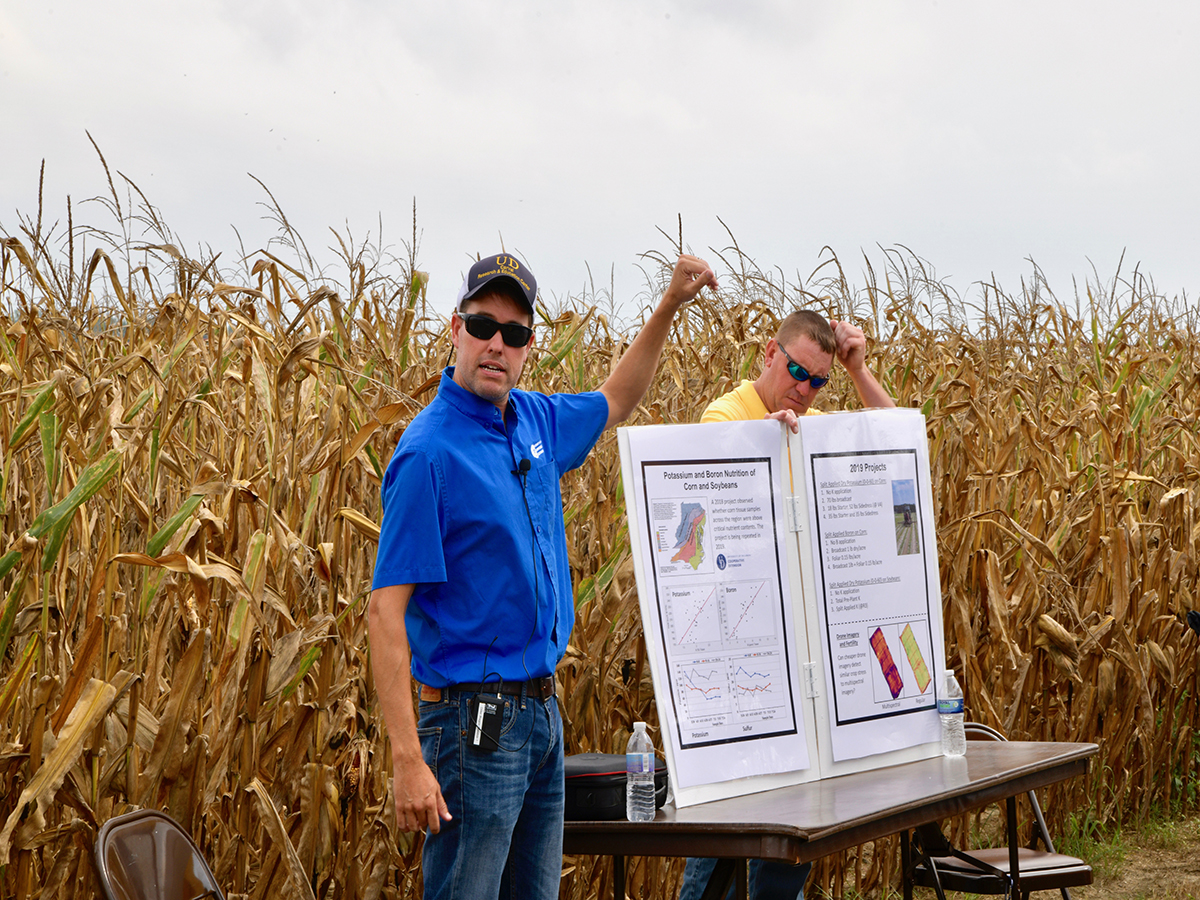 Thurman Adams Jr. Research Farm: youtube.com/watch?v=vucdHShQk_w
The 347 acres of the Thurman Adams Jr. Agricultural Research Farm enables UD researchers with the opportunity to conduct studies throughout the state that directly impact Delaware farmers. This research farm is noted by many in the agricultural industry as one of the most well-equipped and operated farms not only in the region, but on the East coast.
In 2012, the farm was renamed in honor of Delaware Sen. Thurman Adams, Jr. who recognized the value the "Substation" and agriculture experimental station meant to Delaware's agriculture sector and the state as a whole. Adams, from Bridgeville, served in the Delaware Legislature from 1972 to 2009.
Due to Sussex County's location within significant watersheds of national importance, (Chesapeake Bay, Inland Bays and Delaware Bay) water resource management, climate change, and regulatory issues remain front and center as topics and challenges for researchers. Maintaining a productive and profitable agricultural industry in conjunction with environmental quality is paramount to Delaware's $8 billion annual contribution to the economy. Researchers and Extension specialists are deeply committed to efforts in the areas of nutrient management, irrigation, pest manaement, disease mitigation and livestock production.
The farm is the venue for numerous outreach field day and twilight tours making available the latest research, variety trials and best practices for farmers, crop advisors and industry professionals. During the growing season, the farm serves as an outdoor classroom where Delaware students gain valuable hands-on experiences working alongside UD faculty, researchers and Extension experts.