History of the Thurman Adams Jr. Research Farm: youtube.com/watch?v=vucdHShQk_w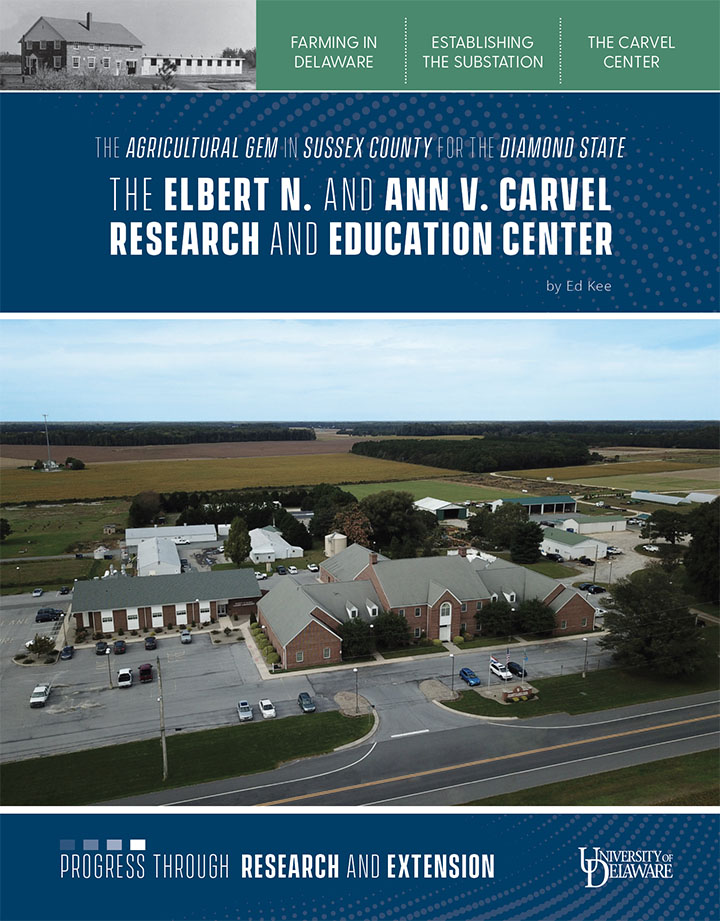 Ed Kee on the History of the Carvel Center: youtube.com/watch?v=mP7cx_OrwoU
Five Take Aways from "The Agricultural Gem" by Ed Kee
1.  The initial investment of $7,555 in 1941 has to be one of the best publicly funded investments in Delaware history.   New agricultural technologies, products and systemsevaluated over the decades have had tremendous economic and social impacts for the agricultural industry in the state, the region and the nation.
2.  It's the people who have made the difference.  From the beginning, people dedicated to serving agriculture led the way in crop science and poultry science.  The pioneers at the Station hired the next generation of servant leaders, who in turn hired the next and the next.  This has made the difference.
3.  1958 was a watershed year.  The Sussex County Extension staff moved from their offices in the Georgetown Post Office to the "Substation."  This set the precedent for extension to be aligned with the research professionals.  Over the years Extension specialists joined the staff.
4.  The three land-grant university missions thrive at the Carvel Center:  teaching, research and extension.  This is unique among university-based field stations around the U.S.  4-H youth programs and Family and Consumer Science Programs add greatly to the mission at the Center.
 5.  The facility began as the University of Delaware "Agricultural Substation" in 1941.  In 1985 the name was changed to the Research & Education Center.  In 2006, to recognize the contribution of the Carvel family, the name of the facility is now the University of Delaware Elbert N. and Ann V. Carvel Research & Education Center.
"Substation" established with purchase of 310 acres for $7,555

Two-story offices & poultry research constructed

The Poultry Diagnostic Laboratory is constructed

The 1st annual "Farm Home Field Day" is held

J. Frank Gordy is named 1st Substation Director

Sussex County Extension occupies newly constructed wing

Edward H. Ralph becomes Substation's 2nd Director

USDA Regional Poultry Laboratory built.
Future home of Lasher Lab

Front wing built, connecting 1958 and 1974 wings to the original office