Sustainability Initiatives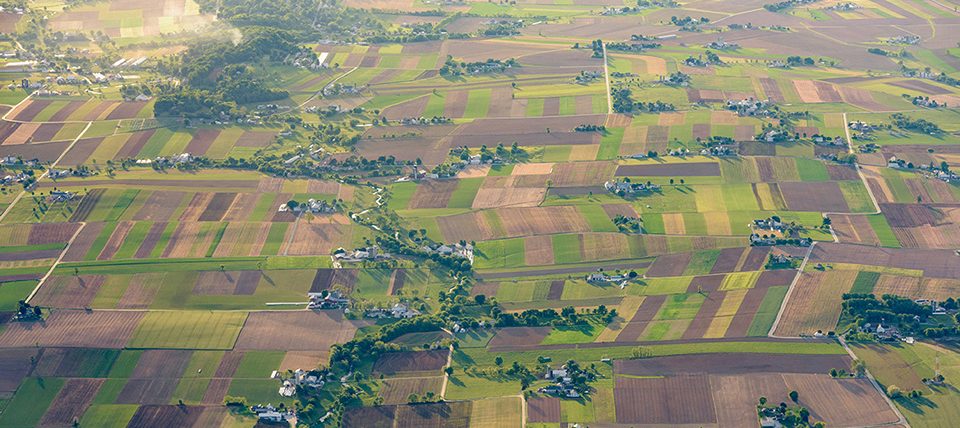 What is sustainable agriculture?
According to the United States Department of Agriculture the term "sustainable agriculture" covers an integrated system of plant and animal production practices that will, over the long term:
Satisfy human food and fiber needs;
Enhance environmental quality and the natural resource base upon which the agricultural economy depends; and
Enhance the quality of life for society as a whole.
What are we doing?
The University of Delaware's College of Agriculture and Natural Resources (CANR) recognizes the importance of sustainability as an outcome in education campus-wide. CANR majors which teach and encourage sustainability include:
Animal Science explores ways to produce food given the complex relationship between the health of domestic animals, humans and our shared environment.
Environmental and Resource Economics focuses on allocating resources for the benefit of present and future generations and the international dimensions of such challenges across countries and cultures. 
Food Science explores ways to grow, process, package, preserve and utilize food in ways that make the food safe, nutritious, affordable and available with a minimal environmental impact and waste generation.
Insect Ecology and Conservation studys most abundant creatures on Earth—insects—and their interactions with other wildlife, humans, and the environment.
Landscape Architecture combines science, technology, art and creative problem solving with a love of nature and the world outdoors. This professional program emphasizes design of outdoor spaces that are safe, aesthetically pleasing, and environmentally sustainable.
Plant Science applies the principles of agriculture, biology and chemistry to plant life in horticultural, agricultural, and natural settings with an emphasis on maintaining a safe, aesthetically pleasing, and sustainable environment.
Sustainable Food Systems emphasizes the fundamentals of plant, soil, food, social, and animal sciences, including basic chemical and mathematical principles, to the food system.

Wildlife Ecology and Conservation examines all non-domesticated animals and the challenges they face sharing the planet with humans.
Center for Food Systems and Sustainability
The goals of CENFOODS are to coordinate, integrate and enhance UD's research, teaching and outreach efforts on the sustainability of food production and surrounding ecosystems.
Beyond the classroom
UD offers ways for students to advocate for sustainability across topics such as energy, water, waste, transportation and food. Find out about opportunities, green grants and the Sustainability Task Force.