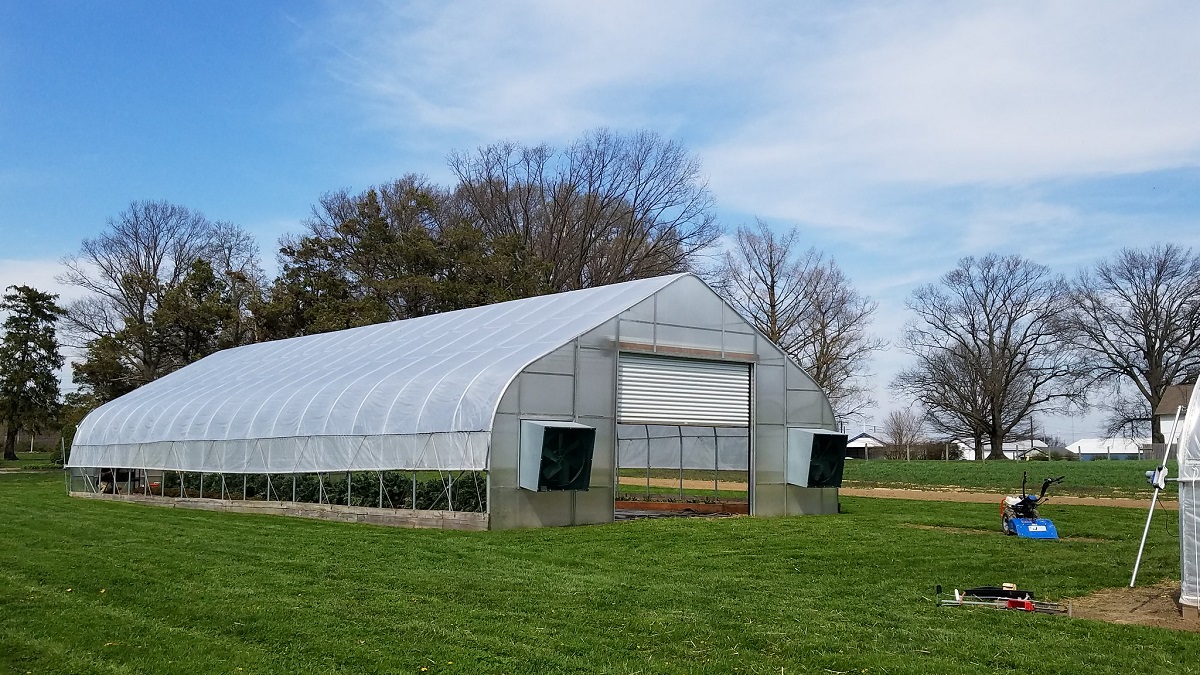 Fresh to You Farm Stand
Every summer UD student interns operate a UD Fresh to You farm stand on Wednesdays from 4 to 7 p.m. at the UDairy Creamery flagship location (535 South College Ave). Stop by each week this summer for fresh tomatoes, peppers, squash, melons, corn and much more—all grown right on the UD Fresh to You Farm in Newark. Follow our Facebook page @UDFreshToYou for updates on the market schedule as well as weekly offerings and prices!
About
UD Fresh to You is a student-run farm located on the University of Delaware South Campus that provides organically grown produce to the university and local community. The farm consists of nearly 3 acres including four high tunnels that help to extend the growing season. Fresh to You operates a farm stand that is open to the community during the summer months and also delivers produce donations to the Helen F. Graham Cancer Center, Food Banks of Delaware, and The Expanded Food and Nutrition Education Program (EFNEP). The farm has a CSA (community supported agriculture) program for university employees to help increase access to fresh, locally grown produce throughout the year. The Fresh to You farm acts as a living laboratory for students and interns to learn, gain hands-on experience with organic and sustainable farming practices, and become more connected to where their food is coming from.

UD Fresh to You Internship

UD Fresh to You offers a unique, paid internship experience for UD students in any college, program, year, and background! You do not have to have previous vegetable growing experience to intern with us. Fill out this form to express your interest in interning with Fresh to You https://forms.gle/3Gr1NVML67Mcf7Pm9, or email freshtoyou@udel.edu if you have questions or would like more information before applying!
Community Supported Agriculture Program
Fresh to You is proud to offer a student-run community supported agriculture (CSA) program for University of Delaware employees and students. For 21 weeks in the summer and fall, shareholders will build their own CSA box full of produce grown by Fresh to You student interns! Registration is limited to 75 shareholders, so don't wait, click the link below to learn more and sign up!
Contact Information
(419) 605-7116
---
Abby Reeves
UD Fresh to You - Farm Manager
Center for Food Systems and Sustainability
The mission of CENFOODS is to coordinate, integrate and enhance UD's research, teaching and outreach efforts on the sustainability of food production and surrounding ecosystem, and this is done through Center-led initiatives of cross-disciplinary student training (new Sustainable Food Systems major), undergraduate research/on farm experiences (Internships) and impactful public outreach.