Carvel Research and Education Center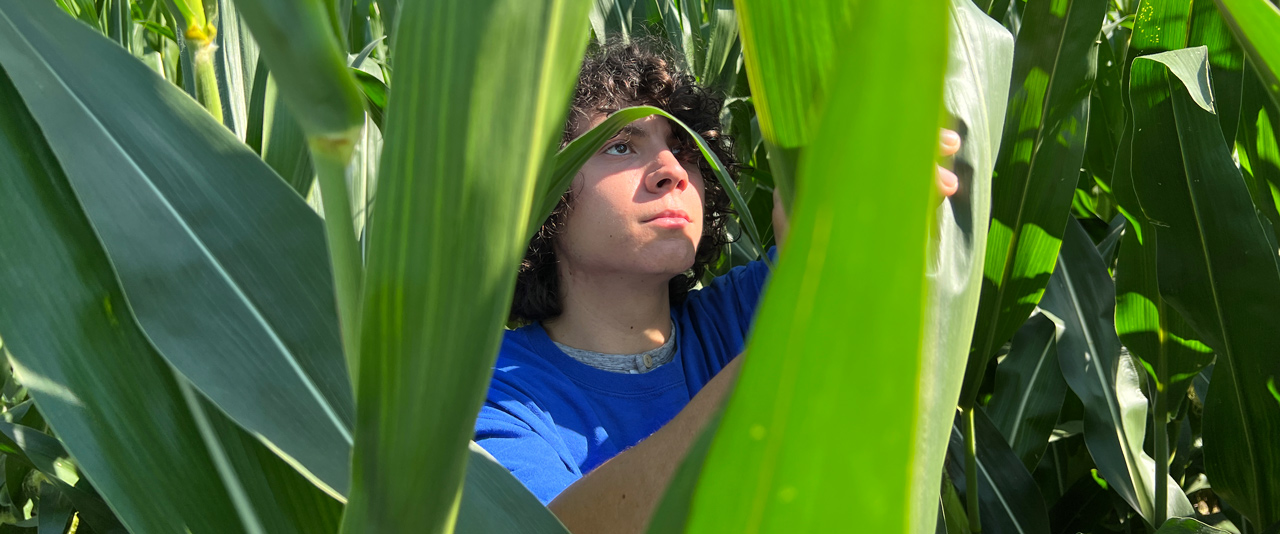 Discovering plant science
Millsboro's Aaron Doll discovers the science of agriculture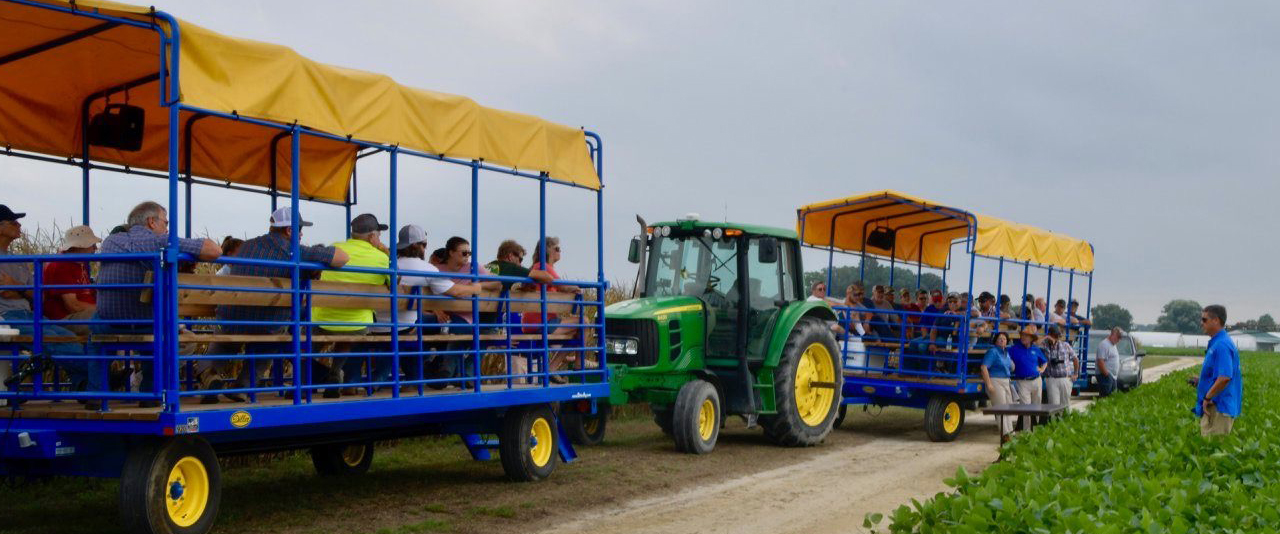 2022 Field Crop Tour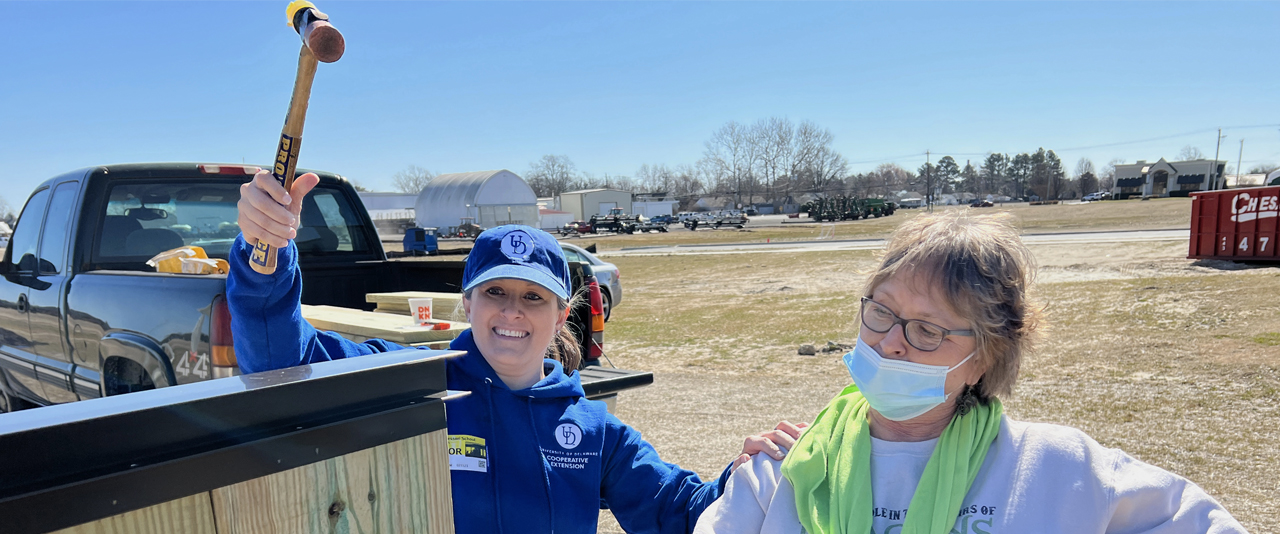 Carvel Staff and Volunteers Build Raised Beds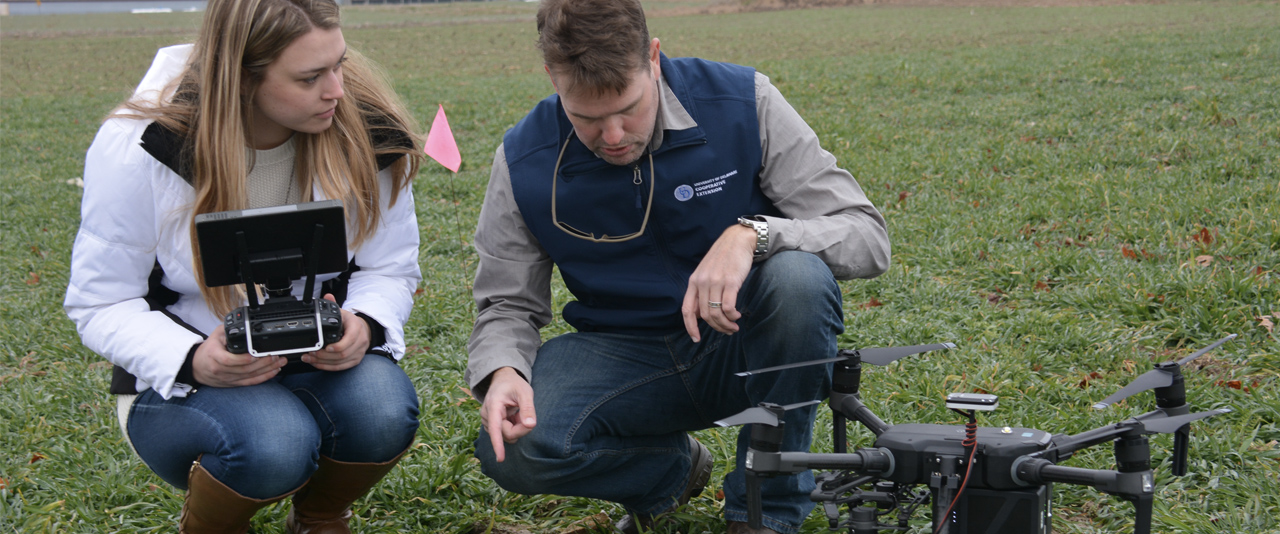 Cover Crop Research
Researchers study the multiple benefits of cover crop mixtures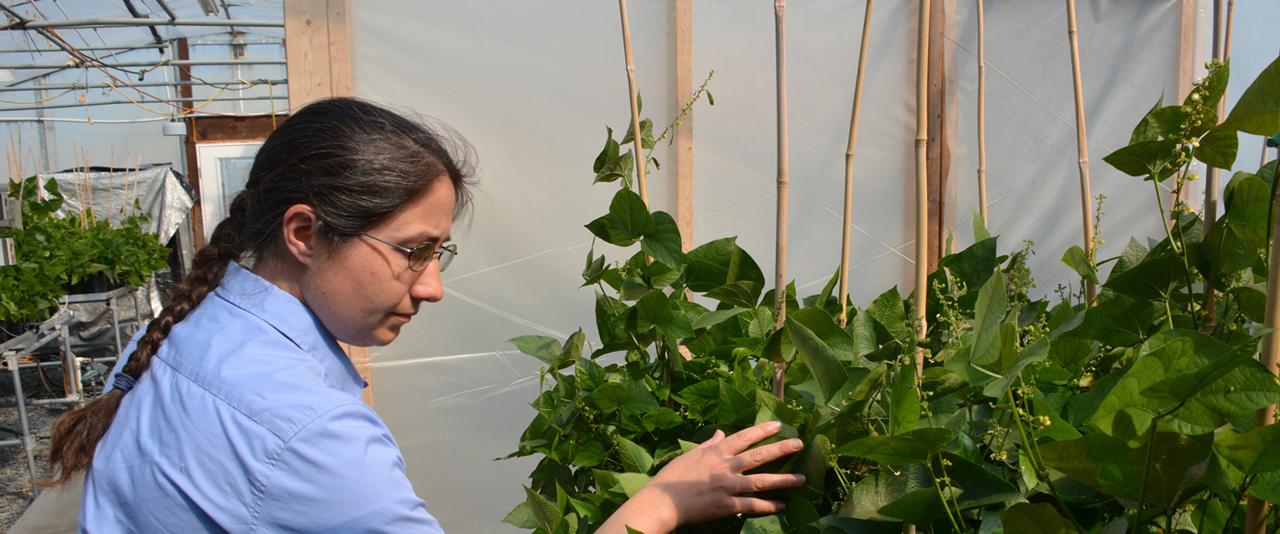 Crop Research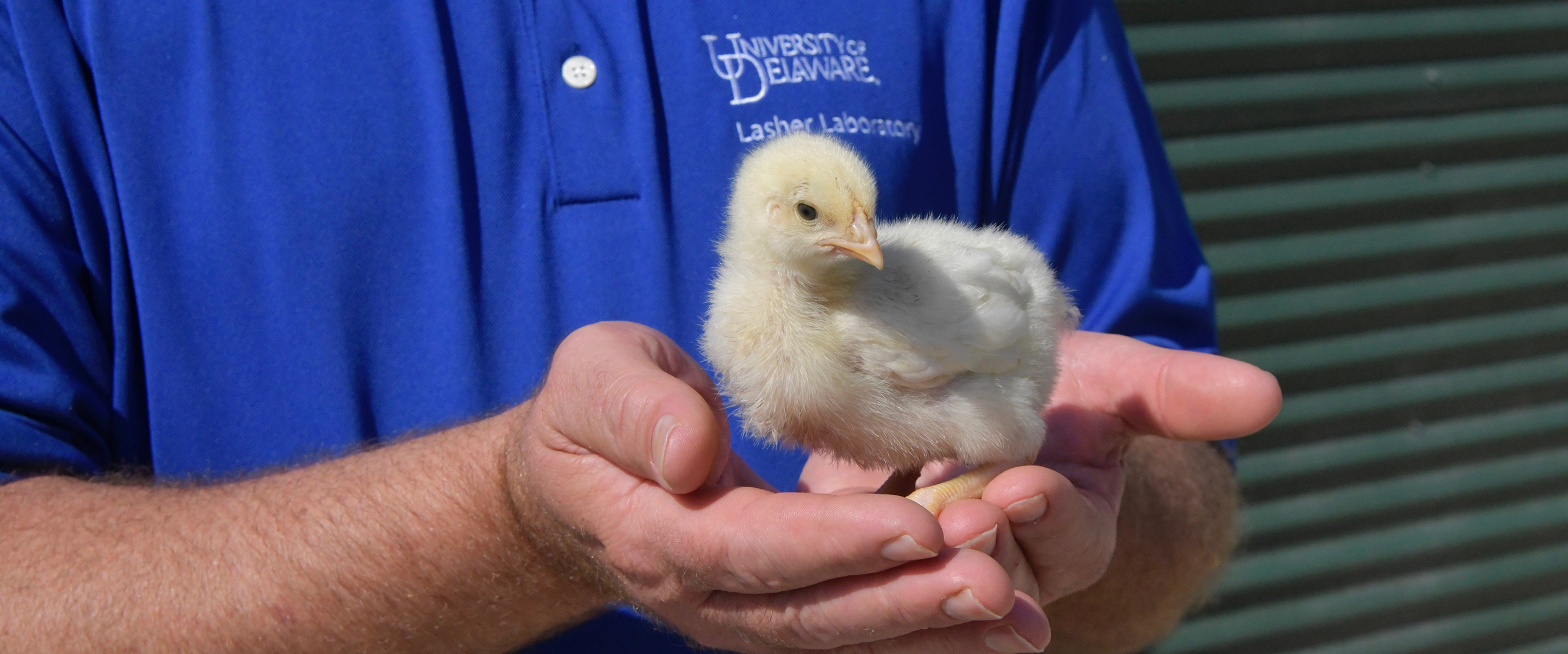 Poultry Health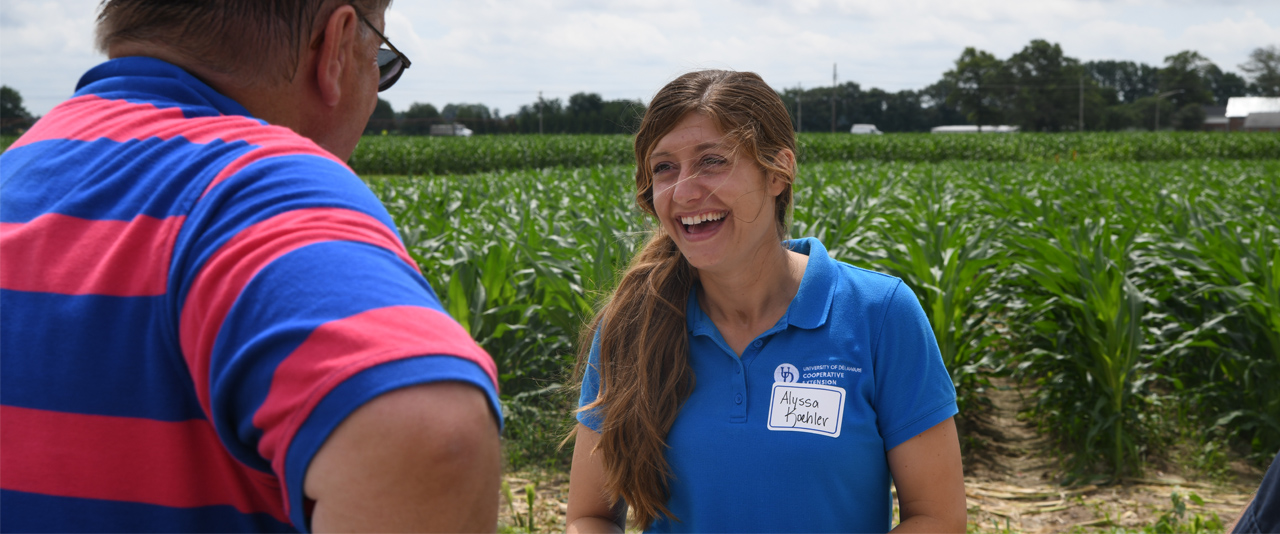 Research + Extension
Sharing the latest research with our community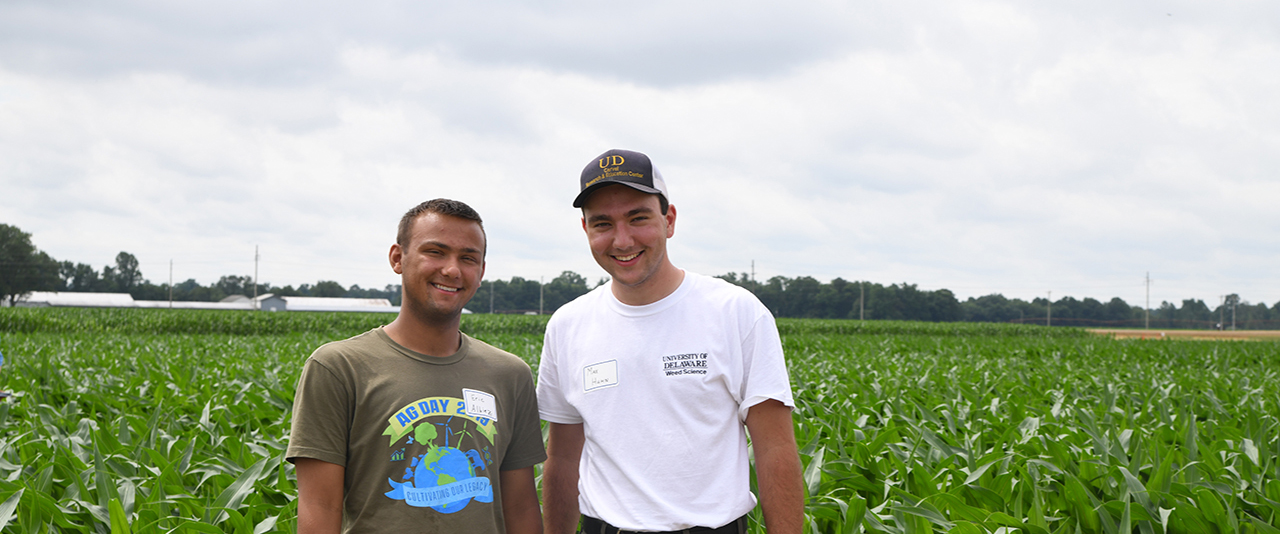 Internships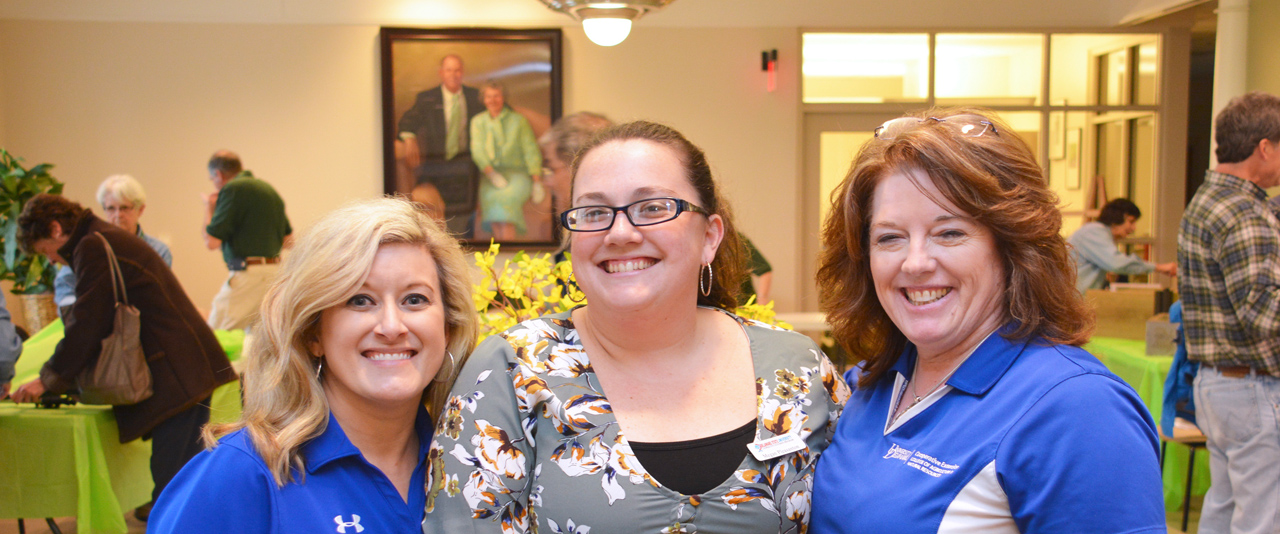 Creating Partnerships
Reaching across programs and institutions for efficient solutions
The Elbert N. and Ann V. Carvel Research and Education Center
The Carvel Center campus, located in Georgetown in Sussex County, fulfills the tripartite mission of our land-grant university — teaching, research and Extension outreach. The Carvel Center serves as the southern agriculture experiment station for the University of Delaware College of Agriculture and Natural Resources, and encompasses the Thurman Adams Jr. Agriculture Research Farm (347 acres) with a focus on agronomic, vegetable and horticulture crops, the Warrington Irrigation Research Farm (120 acres) in Harbeson, Lasher Laboratory for poultry diagnostics, and the Jones Hamilton Environmental Research House. Our campus is also home to Sussex County Cooperative Extension providing programing in 4-H Youth Development, Poultry, Family and Consumer Sciences, and Lawn and Garden.

With an overall staff of 50 full-time administrators, agents, faculty, and specialists, assisted by 50 to 70 seasonal part-time employees and student interns, the Carvel Center paves the way in serving the needs of the agricultural industry, youth and families, students and residents of our great state. Learn more about our history.
Location
The Carvel Research and Education Center
16483 County Seat Highway
Georgetown, Delaware 19947
302-856-7303
Student Opportunities at the Carvel Center
Carvel Center Teaching Mission: youtube.com/watch?v=H9O6aZHyKms
Our facility continues the strong tradition of serving our agricultural clientele and their families as well as the citizens of Delaware.

Carvel REC director
Our facility continues the strong tradition of serving our agricultural clientele and their families as well as the citizens of Delaware.

Carvel REC director
Welcome Nate Bruce
Nate Bruce has joined Delaware Cooperative Extension as the farm business management specialist. Based at Carvel, Nate will serve farmers and growers statewide  Read the UDaily article.
Montage of Extension Staff in Action in Delaware: youtube.com/watch?v=UHPYhBIWRj0
Latest news
November 30, 2022 | Written by Dante LaPenta

4-Her Abby Sparpaglione travels far and wide to compete in national and international archery competitions.

November 21, 2022 | Written by Alyssa Whittaker

Fall and winter bring a lot of change and may be especially busy for families! Take some time to check in with your family and boost wellness by going on one of these Four Fun Wellness Walks!

November 03, 2022 | Written by Katie Young and Michele Walfred

At their annual conference on Nov. 2, University of Delaware Cooperative Extension honored four partners as Friends of Extension. This year's recipients were Valann Budischak, Todd Davis, G. Robert Moore and the Delaware Division of Health and Social Services Diabetes & Heart Disease Prevention and Control Program. The awards were presented by Michelle Rodgers, UD associate dean and director of Cooperative Extension.
History of the Agriculture Research Center in Georgetown
A Delaware General Assembly act provided the establishment of an agricultural substation for southern Delaware. The first structure at the new "Substation" opened in 1942, which is still in use — now as storage space.
A more thorough, published history written by former Extension specialist and former Delaware Secretary of Agriculture, Ed Kee, is now available in the fall of 2019.