Current Graduate Students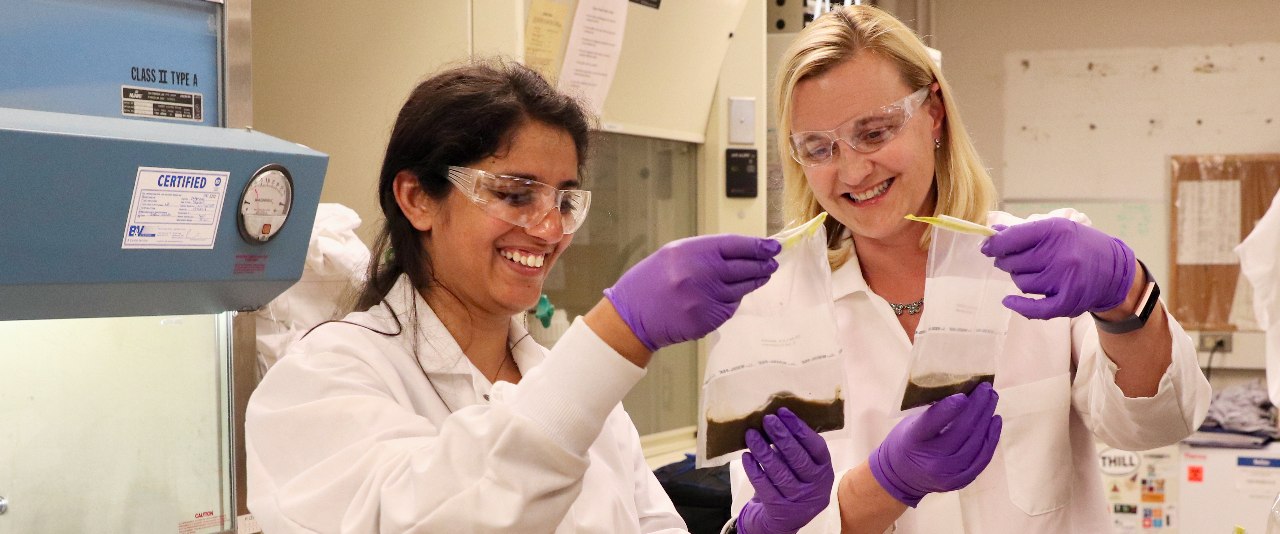 Committed graduate student success
For questions on a specific program, the graduate program director in each department can serve as a contact for further information.
Soil scientist Yan Jin awarded University's highest faculty honor: youtube.com/watch?v=Rh__5gorAvo
Research News
August 24, 2023 | Written by Kate Zincone

Originally from Ibadan, Oyo State, Nigeria, Samuel Oluwapamilerin Bamidele came to the University of Delaware to study plant and soil sciences. He recently earned membership into the prestigious Encompass Fellows Program.

August 21, 2023 | Written by Katie Peikes

UD's Kent Messer and Leah Palm-Forster are co-authors on a paper that analyzed six research projects to argue that involving stakeholders in the process of creating economic experiments can lead to more acceptance of studies' results.

August 10, 2023 | Written by Nala Rogers of Popular Mechanics

Popular Mechanics spotlights the work of Tyler Hagerty, UD graduate student who is working on spotted lanternfly biocontrol. The article features an interview with Hagerty and an inside look at the lab he's working in at UD.
A video of Transforming Lives with Scholarships: Shem Msabila, Marcia & Jim Borel: youtube.com/watch?v=FvfcsQJw8Sw
Shem Msabila, ANR24, from Tanzania, Africa never even imagined the possibility of researching plants in the United States. He had heard "no" too many times to have hope in pursuing research that will make a difference in his home country. But funding from Marcia and Jim Borel helped Shem experience more that he could have ever dreamed.
@UDcanr on Instagram