Current Graduate Students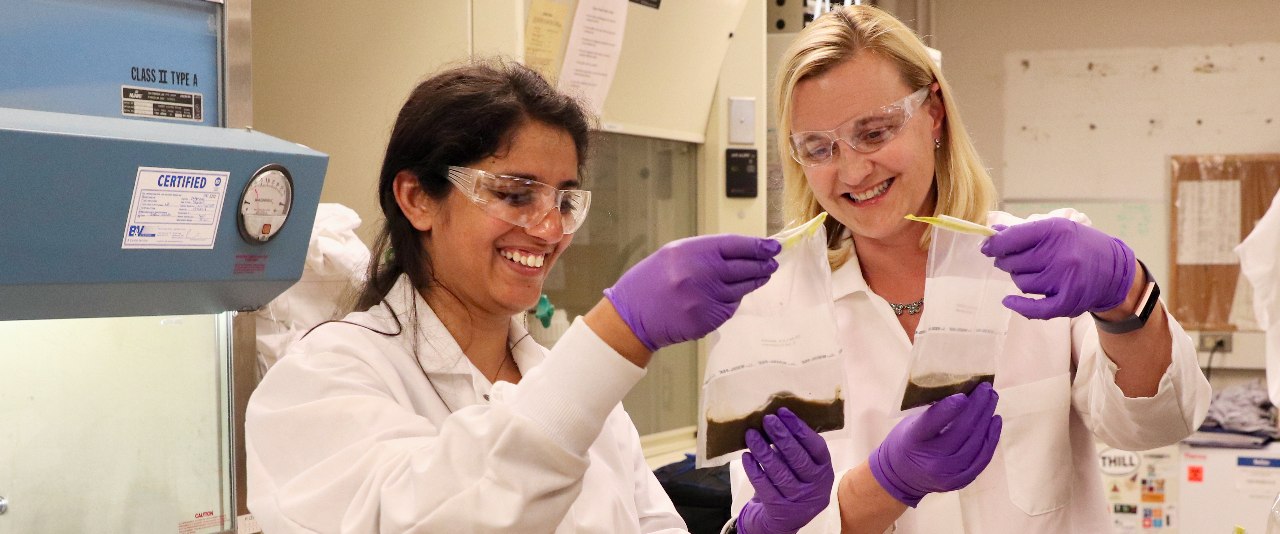 Committed graduate student success
For questions on a specific program, the graduate program director in each department can serve as a contact for further information.
Soil scientist Yan Jin awarded University's highest faculty honor: youtube.com/watch?v=Rh__5gorAvo
Research News
October 31, 2023 | Written by Hong Li and Kenneth Elliot

Mass vaccination plays a critical role in the health management of poultry production. Numerous economically important infectious diseases are controlled through vaccinations. The current industry standard method is hatchery spray vaccinations. However one of the biggest hurdles is that conventional methods fail to deliver a consistent dose to each bird. Our foam based mass vaccine administration delivery system, along with our formulation of a safe and edible foam carrier, leads to longer contact times and higher vaccination efficacy.

October 17, 2023 | Written by Emily Mullin (WIRED)

Avian influenza can wipe out entire poultry flocks. An early experiment with Crispr suggests that gene editing can protect chickens against infection.

October 05, 2023 | Written by Kate Zincone

Members of the University of Delaware's College of Agriculture and Natural Resources and Joseph R. Biden School of Public Policy and Administration are tackling brownfield sites throughout Delaware through a new U.S. Environmental Protection Agency (EPA) grant. In conjunction with the Grant Assistance Program (GAP) through the Institute for Public Administration (IPA), UD's Coastal Resilience Design Studio (CRDS) will bring technical assistance to communities in need.
A video of Transforming Lives with Scholarships: Shem Msabila, Marcia & Jim Borel: youtube.com/watch?v=FvfcsQJw8Sw
Shem Msabila, ANR24, from Tanzania, Africa never even imagined the possibility of researching plants in the United States. He had heard "no" too many times to have hope in pursuing research that will make a difference in his home country. But funding from Marcia and Jim Borel helped Shem experience more that he could have ever dreamed.
@UDcanr on Instagram