The Department of Applied Economics and Statistics offers graduate master's programs focused on the study of quantitative economics, international agricultural trade, economic development and resource economics, marketing and policy.
Graduate degree programs include:
1. M.S. in Agricultural and Resource Economics
2. M.S. in Statistics
3. M.S. in Applied Statistics (online)

Additionally, the department participates in the interdisciplary M.S. in Data Science program. Degree requirements include coursework from three departments (and colleges): the Department of Mathematical Sciences (Arts and Science), the Department of Applied Economics and Statistics (Agriculture and Natural Resources) and the Department of Computer and Information Sciences (Engineering).

Contact Us
302-831-6242
---
Erma Wolpert, Administrative Assistant
Research News
November 28, 2022 | Written by Dante LaPenta

Growing food in space is fraught with daunting challenges, including extreme environmental stressors like radiation and microgravity. Qingwu (William) Meng, an assistant professor of controlled-environment horticulture, is an expert on plant growth and light, which, as you'll remember from your elementary school science or Ms. Frizzle's Magic School Bus, is an essential component in turning a seed into a mature plant.

November 18, 2022 | Written by Dante LaPenta

The symposium gave young researchers a chance to summarize their work, often to a visitor without prior knowledge of the subject. Awards were given in each of the college's five unique strength research areas.

November 17, 2022 | Written by Adam Thomas

As climate change continues to impact food production and supply chains in sub-Saharan Africa, it will be critical for the region to address these food security challenges by enhancing agricultural production.
Featured research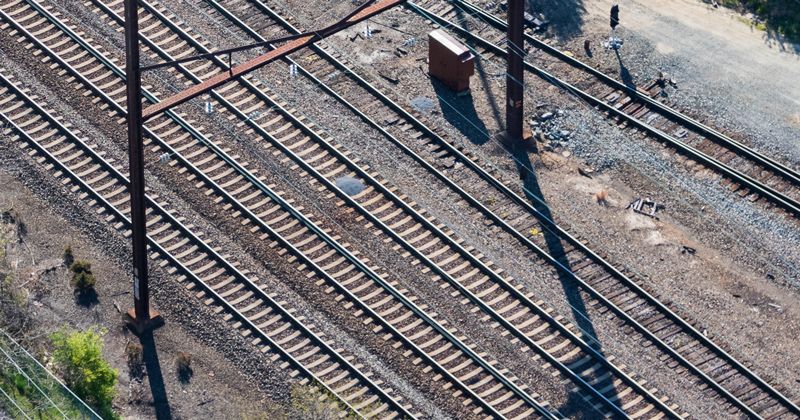 Derailing property values