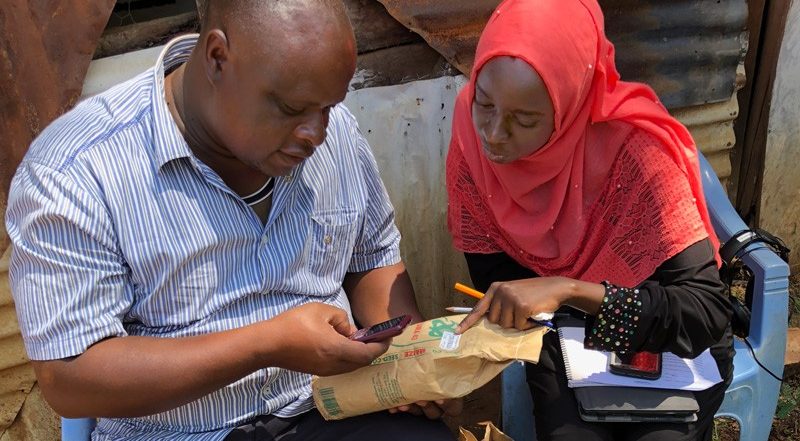 The Department of Applied Economics and Statistics offers graduate master's programs focused on the study of quantitative economics, international agricultural trade, economic development and resource economics, marketing and policy. 
Graduate degree programs include:
1. M.S. in Agricultural and Resource Economics
2. M.S. in Statistics
3. M.S. in Applied Statistics (online)

Additionally, the department participates in the interdisciplary M.S. in Data Science program. Degree requirements include coursework from three departments (and colleges): the Department of Mathematical Sciences (Arts and Science), the Department of Applied Economics and Statistics (Agriculture and Natural Resources) and the Department of Computer and Information Sciences (Engineering).

Research News
December 07, 2023 | Written by Kate Zincone

UD student Peyton Easton uses U.S. Department of Agriculture research opportunity to explore entomology and wildlife careers.

November 29, 2023 | Written by Dante LaPenta

Nearly 40 graduate students, post-doctoral researchers and undergraduate students descended upon the Townsend Hall Commons to showcase their research and internship work at the Fall 2023 College of Agriculture and Natural Resources (CANR) Student Research Symposium. The students summarized their findings to judges and curious University of Delaware faculty and staff.

November 09, 2023 | Written by Katie Peikes

The field of economics historically has had disproportionately fewer women than men as well as a lack of minority representation. A 2020 economics panel at the Allied Social Science Associations annual meeting said reforms to introductory courses could help solve this problem. Work the University of Delaware's Center for Experimental and Applied Economics is doing with students before college could be key to getting over this hurdle.