Environmental and Resource Economics major
Major in environmental and resource economics at UD: youtube.com/watch?v=j8uvW7ULgQQ
Why major in environmental and resource economics?
Environmental and resource economics applies economic principles to the many and varied environmental and natural resource issues facing our society today and in the future. Our major encourages you to think critically about how human decisions impact our environment and natural resources. Issues involving land use, water supply, water quality and the allocation of scarce natural resources are major concerns facing our society today. Do you have an interest in environmental and resource management, economic analysis, or weighing the costs and benefits of alternative environmental policies? We will provide you with a solid foundation in resource economics, business and the environment, along with a range of data and analytical tools.
Uniqueness of our program
You choose the topics on which you want to focus by choosing a concentration in either 1) economics of sustainability and policy or 2) natural resourcemanagement. The major provides opportunities to work with faculty on research projects involving land use, agricultural preservation, environmental stewardship, marketing of organic or natural products, community economic development and agricultural trade and marketing. Our unique, state-of-the-art Center for Experimental and Applied Economics allows you to study, develop and conduct experiments in behavioral economics. Our graduates have the knowledge and tools required to enter the job market and help solve environmental and natural resource challenges facing our society today.
This sample shows just one possible pathway to earning a bachelor of science degree in Environmental and Resource Economics in four years. This plan does not replace the advice of your advisor.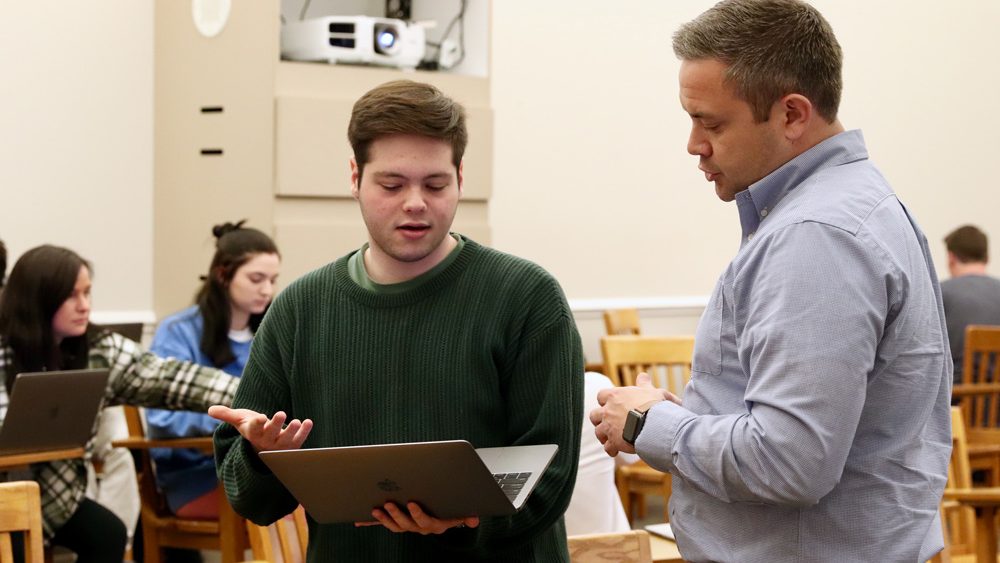 Contact us
302-831-2508
---
Noël Hart Wolhar
Associate Director, CANR Undergraduate Recruitment
Related student organizations