Degree Requirements for Statistics M.S.
Degree Requirements
The total credits required for the degree are 33, including 21 credits of Core Courses and 12 credits of Approved Elective Courses. If the student lacks background knowledge for one or more courses, prerequisite courses may need to be taken that do not count toward the degree.
Statistics M.S. Core Courses (21 Credits)
Note: Three credits of a combination of STAT641 Statistical Laboratory and STAT666 Independent Study. At least 1 credit must be STAT641. The credits for STAT666 must be 1 credit each for separate topics.
Statistics M.S. Approved Elective Courses
Students must take four STAT 600 level courses (12 credits) selected from the following list of Approved Elective Courses*:
*Note: a student may take at most 6 credits from a combination of STAT 664, 668 or 669.
Other Requirements
Students are expected to participate in StatLab and attend departmental seminars. They are also encouraged to attend the monthly meetings of the Delaware Chapter of the American Statistical Association (ASA); and other area professional meetings, such as the ASA Meetings.
Admission requirements
Begin assembling your required application materials as electronic documents before completing the online graduate application. Do not mail any documents. Applicants must submit all materials directly to the University Office of Graduate and Professional Education using the online admission process before admission can be considered.
Degree requirements
The total credits required for the degree are 33. If the student lacks background knowledge for one or more courses, prerequisite courses may need to be taken that do not count toward the degree.
Frequently asked questions
Answer: Yes, there is limited funding available for Fall enrollment. In general, a full Teaching Assistantship includes a full tuition waiver and stipend. In February, the graduate admissions committee will discuss the qualification of all applicants that apply before the funding deadline (February 2) and make recommendations about funding and admission. Any applicants who want to be considered for the department funding should submit their application before February 2.
Although the first year TA positions are limited, the chance for a student to get financial support in his/her second year is very high. In the last six years, 80% of our students received financial support in their second year.
Answer: Many of our students, usually beginning in their second year, are able to intern as statisticians at major corporations or other local businesses that have headquarters or major operations near the University of Delaware. Participating companies often include: Chase, Barclays, SallieMae and others. These companies start the interview/selection process in January or early February, selecting students to intern the following year.
All first year students are eligible to apply and submit their resumes after finishing one semester of courses. Students will be picked by the companies based on the students' resume and interview performance. Students often get multiple interview opportunities. The selected students will usually sign a year long internship contract beginning in the summer after the first year. Sponsored students get full tuition waiver for their second year and they also get competitive stipends and important real world work experience.
Each year, the participating companies vary as does the number of interns hired. Since 2014, the average number of internship positions offered is 18, and for the year 2021/2022, three-fourths of eligible students received an internship offer.
Answer: It is possible to start the MS Statistics program in the Spring Semester, provided the student is properly prepared. Unfortunately, departmental funding is often limited due to the timing of our budget process.
Our graduate course offerings and curriculum are designed mainly for students starting the program in the Fall. Therefore, Spring enrollment is usually appropriate only for students who have already taken some graduate-level statistics coursework. See details in the sample curriculum for the MS Statistics program below.
Finally, only students who have successfully completed at least one semester in our program are qualified for the internship program. Therefore students who enroll in the spring often have to wait for their third semester to have interview opportunities, while the students enrolled in the fall will have the opportunity at the end of their first semester. In addition, some companies only consider students who can intern for one year. Therefore, the spring enrolled students may not be able to intern in those companies even if they are well qualified.
Course highlights
Research News
March 23, 2023 | Written by Lauren Bradford

Avian research often focuses on forests as breeding habitats, but scientists are now working to understand the vital role that small forest patches play in migration. For the first time, a team of researchers from Princeton University and the University of Delaware has created a comprehensive map of migratory pathways and stopover locations in the Eastern United States.

March 07, 2023 | Written by Lauren Bradford

UD alumna Fatemeh Izaditame visits an EPA Superfund-adjacent site in Wilmington to study heavy metal contamination. Collected soil samples showed high levels of arsenic, underscoring the need for the remediation of sites vulnerable to flooding and sea level rise.

February 01, 2023 | Written by Stephanie Speicher of Lancaster Farming

Farmers in the Delmarva region are used to heat stress affecting their snap beans. Some Pennsylvania farmers are just far enough north to avoid the problem, but those in the southeastern part of the state could see the same issues. A nighttime temperature of 68 degrees or higher causes heat stress in beans, said Emmalea Ernest, a vegetable and fruit educator with University of Delaware Extension.
Featured research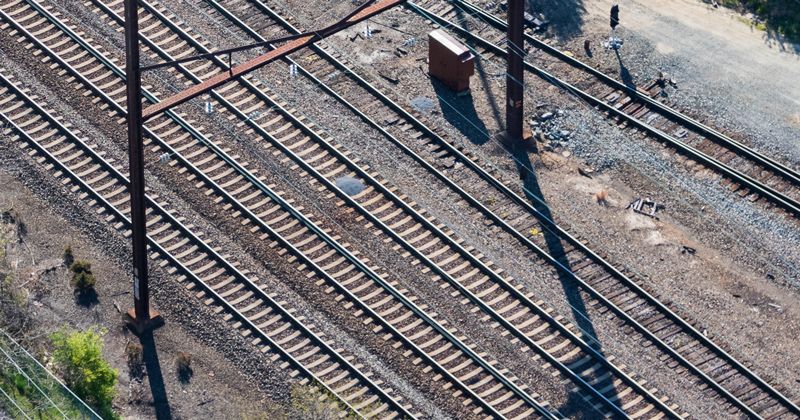 Derailing property values