Agricultural and Resource Economics M.S.
Contact Us
302-831-1176
---
Brandon McFadden, Graduate Director
Program overview
The Master of Science (M.S.) program in Agricultural and Resource Economics provides students with the training to succeed in a competitive Ph.D. program, while offering the perspectives and skills necessary to work for an agribusiness firm or government agency. The program was developed to provide advanced study and experience in natural resources management, field ecology, environmental science and related fields that are not readily available at other local colleges and universities.
Qualified students who are admitted to the M.S. program receive a generous financial compensation package and have access to the resources necessary to conduct high-quality research.
A thesis project is required for graduation; however, this is completed under the advisement and supervision of exceptional faculty.
The deadline to be considered for funding is February 1, but applications after the deadline will be accepted under special circumstances.
Course spotlights
Graduate students study consumer theory (e.g., deriving demand), theory of the firm (deriving supply), market equilibrium (putting demand and supply together) and market forms (perfect and not so perfect ones). Instructors then cover more advanced approaches to microeconomic theory, such as social preferences, behavior in the commons, market failures, risk and uncertainty, and we will review some recent literature.
This course introduces the foundational models and ideas of behavioral economics. Behavioral economics aims to increase the realism of standard economic models by accounting for more nuanced behaviors grounded in psychological and sociological insights. The goal is to better understand human decision making and to improve policy recommendations and welfare estimations in cases where traditional economic models fail to capture relevant behaviors. Applications tie to issues in environmental, food, energy and agricultural economics.
Students explore the use of lab and field experimental techniques and randomized controlled trials and their application to economic research. Instructors Introduce students to the classic experimental games and related literature that provide the foundation for ongoing experimental economics research. Material is introduced through hands-on participation in experiments and lectures. Students also conduct their own replication of previously published experiments and write-up results as a final research project for the course.
Graduate students
Ryan Bresnahan
Hometown: Chatham, New Jersey
Research interests: Consumer preferences, consumer decision-making, experimental economics
Hobbies: Exercising, hiking, sports, and relaxing
Lily DeCaro
Hometown: Madison, New Jersey
Research interests: Consumer preferences and all things food
Hobbies: Gardening, running, dogs, and traveling


Pius Lwiyiso Kilasy
Hometown: Njombe, Tanzania
Research interests: Consumer preferences on rice products, cost-benefit analysis and farm accounting, and adoption and uses of improved rice seeds
Hobbies: Sports, music, traveling, volunteering, reading and writing
Caroline May
Hometown: Exton, Pennsylvania
Research interests: Dietary choices, social determinants of health, social marketing
Hobbies: Gardening, cooking, and swimming
Julia Parker
Hometown: Wilmington, Delaware
Research interests: Sustainable development and incentivizing prosocial behavior
Hobbies: Tennis, reading, and keeping houseplants alive
Polina Dineva
Hometown: Bayville, New Jersey
Research interests: Environmental Economics, Climate Change and Water Policy, Sea-Level Rise, Environmental Justice
Hobbies: Traveling, Hiking, Swimming, Rock Climbing
Lindsey E. Kelley
Hometown: Dennis, Massachusetts
Research interests: Environmental economics with a focus on water quality, environmental cost-benefit analysis, and environmental regulation and policy
Hobbies: Horseback riding, reading about political economy, and volunteering at animal shelters
Rachel King
Hometown: Seaford, Delaware
Research interests: Environmental Economics, agriculture, and resource/land conservation
Hobbies: Traveling, being outdoors, and reading
Mona Mapunda
Hometown: Morogoro, Tanzania
Research interests: Women in agriculture and women empowerment
Hobbies: Gardening, exploring natural vegetation, and singing
Sarah Meyer
Hometown: Sussex, New Jersey
Research interests: Consumer preferences for eco-conscious products, market-based solutions for environmental regulations, and sustainable development
Hobbies: Hiking, tap dance, mixology, and board games
Adam Pollack
Hometown: Montclair, New Jersey
Research interests: Aquaculture, natural resource management, experimental economics, and consumer preferences
Hobbies: Strategic tabletop boardgames and card games, backpacking, cooking, and listening to 70's and 80's music
Stevi Tsigkou
Hometown: Kalamata, Greece
Research interests: Food policy, behavioral economics, mechanisms of choice
Hobbies: Running, mountaineering, reading books, volunteering and community activities


Faculty advisors
Latest Research News
May 07, 2021 | Written by Dante LaPenta

Spread by the invasive Asian citrus psyllid insect, citrus greening costs U.S. growers $975 million annually.

April 22, 2021 | Written by Tracey Bryant

The saying "From tiny acorns, mighty oaks grow" reminds us that great things can come from small, humble beginnings. It also points to an easy way each one of us can turn inspiration into action to "Restore Our Earth" — the theme of Earth Day 2021.

April 16, 2021 | Written by Christy Mannering

The 2021 Ag Day theme is "One World, One Health" and will highlight college-wide research pertaining to this concept. One Health is a research perspective that considers the health of animals, humans and the environment as a single, integrated whole.
Featured research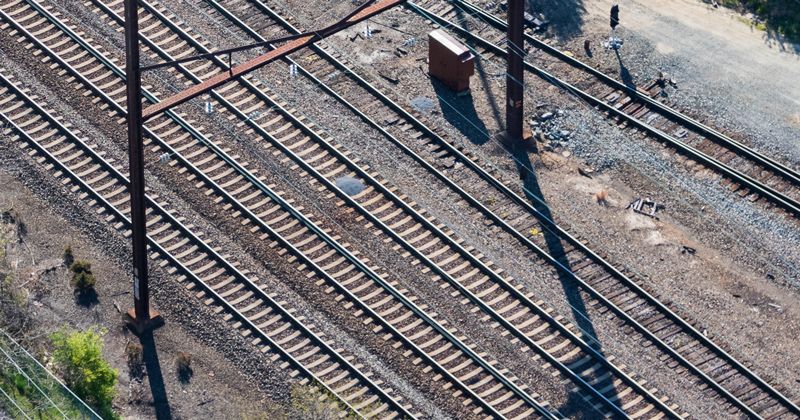 Derailing property values