Agricultural and Resource Economics M.S.
Contact Us
302-831-1325
---
Leah Palm-Forster, Associate Professor and Graduate Program Director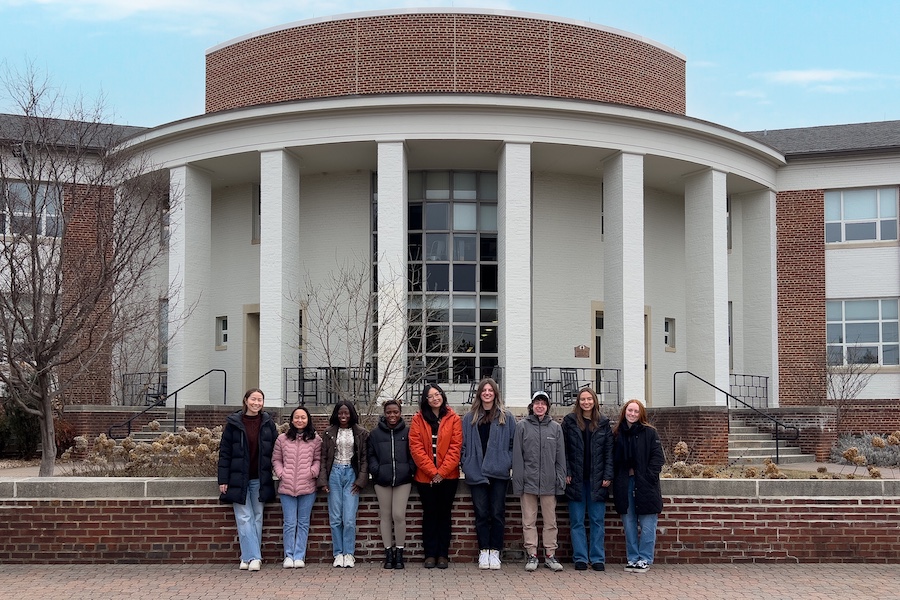 Program overview
The program in Agricultural and Resource Economics leads to the Master of Science degree and offers students the perspectives and skills necessary to understand and work in the general fields of applied economics, agricultural and food economics, resource economics, environmental economics, agribusiness, or government sectors of the economy. Also, a strong intermediate level of training is offered so that students may continue graduate work and obtain a PhD degree. Students completing the M.S. degree in Agricultural and Resource Economics are expected to acquire: 
theoretical knowledge in microeconomics and primary data collection necessary to complete human dimensions research; 

quantitative skills in econometric modelling as well as best methods for data collection, management, and analysis;

competencies in agriculture and food policy, behavioral economics, environmental economics, experimental economics, research methods, resource economics, and/or stated preferences;

critical thinking, oral and written communication skills by composing and presenting a thesis.
Graduate students study consumer theory (e.g., deriving demand), theory of the firm (deriving supply), market equilibrium (putting demand and supply together) and market forms (perfect and not so perfect ones). Instructors then cover more advanced approaches to microeconomic theory, such as social preferences, behavior in the commons, market failures, risk and uncertainty, and we will review some recent literature.
This course introduces the foundational models and ideas of behavioral economics. Behavioral economics aims to increase the realism of standard economic models by accounting for more nuanced behaviors grounded in psychological and sociological insights. The goal is to better understand human decision making and to improve policy recommendations and welfare estimations in cases where traditional economic models fail to capture relevant behaviors. Applications tie to issues in environmental, food, energy and agricultural economics.
Students explore the use of lab and field experimental techniques and randomized controlled trials and their application to economic research. Instructors Introduce students to the classic experimental games and related literature that provide the foundation for ongoing experimental economics research. Material is introduced through hands-on participation in experiments and lectures. Students also conduct their own replication of previously published experiments and write-up results as a final research project for the course.
Mitchell Stallman
Hometown: Amherst, New Hampshire
Research interests: The intersection of environmental and development economics, agri-environmental policy, ecological economics, feminist economics
Hobbies: Any outdoor activity, but mostly climbing and running, cooking delicious vegan meals, guitar
Faculty advisors
Research News
August 24, 2023 | Written by Kate Zincone

Originally from Ibadan, Oyo State, Nigeria, Samuel Oluwapamilerin Bamidele came to the University of Delaware to study plant and soil sciences. He recently earned membership into the prestigious Encompass Fellows Program.

August 21, 2023 | Written by Katie Peikes

UD's Kent Messer and Leah Palm-Forster are co-authors on a paper that analyzed six research projects to argue that involving stakeholders in the process of creating economic experiments can lead to more acceptance of studies' results.

August 10, 2023 | Written by Nala Rogers of Popular Mechanics

Popular Mechanics spotlights the work of Tyler Hagerty, UD graduate student who is working on spotted lanternfly biocontrol. The article features an interview with Hagerty and an inside look at the lab he's working in at UD.