Agricultural and Resource Economics M.S.
Contact Us
302-831-1325
---
Leah Palm-Forster, Associate Professor and Graduate Program Director
Program overview
The program in Agricultural and Resource Economics leads to the Master of Science degree and offers students the perspectives and skills necessary to understand and work in the general fields of applied economics, agricultural and food economics, resource economics, environmental economics, agribusiness, or government sectors of the economy. Also, a strong intermediate level of training is offered so that students may continue graduate work and obtain a PhD degree. Students completing the M.S. degree in Agricultural and Resource Economics are expected to acquire:
theoretical knowledge in microeconomics and primary data collection necessary to complete human dimensions research;

quantitative skills in econometric modelling as well as best methods for data collection, management, and analysis;

competencies in agriculture and food policy, behavioral economics, environmental economics, experimental economics, research methods, resource economics, and/or stated preferences;

critical thinking, oral and written communication skills by composing and presenting a thesis.
Course spotlights
Graduate students study consumer theory (e.g., deriving demand), theory of the firm (deriving supply), market equilibrium (putting demand and supply together) and market forms (perfect and not so perfect ones). Instructors then cover more advanced approaches to microeconomic theory, such as social preferences, behavior in the commons, market failures, risk and uncertainty, and we will review some recent literature.
This course introduces the foundational models and ideas of behavioral economics. Behavioral economics aims to increase the realism of standard economic models by accounting for more nuanced behaviors grounded in psychological and sociological insights. The goal is to better understand human decision making and to improve policy recommendations and welfare estimations in cases where traditional economic models fail to capture relevant behaviors. Applications tie to issues in environmental, food, energy and agricultural economics.
Students explore the use of lab and field experimental techniques and randomized controlled trials and their application to economic research. Instructors Introduce students to the classic experimental games and related literature that provide the foundation for ongoing experimental economics research. Material is introduced through hands-on participation in experiments and lectures. Students also conduct their own replication of previously published experiments and write-up results as a final research project for the course.
Graduate students
Stephen Bull
Hometown: Baltimore, Maryland
Research interests: Renewable energy transition; Public infrastructure externalities; Utility and transportation household preferences.
Hobbies: Cheering on my sports teams, fly fishing, finding new craft breweries, and cooking different recipes
Madison Czerniawski
Hometown: Chicopee, Massachusetts
Research interests: Experimental economics, climate change, coastal issues, natural resources, and sustainability
Hobbies: Traveling, cooking/baking, softball, and spending time with family/friends

Caroline Johnson
Hometown: Hopkinton, Massachusetts
Research interests: Climate change, influencing prosocial behavior, and food security
Hobbies: Traveling, hiking, listening to music, and spending time with family and friends
Davidson Obilor Nwaonu
Hometown: Mbaise, Nigeria
Research interests: Climate Driven Consumer Choice Analysis, Development Economics, Rural Development and Policy
Hobbies: Surfing the Internet, Writing, Playing Soccer, Drinking Garri
Julia Parker
Hometown: Wilmington, Delaware
Research interests: Sustainable development and incentivizing prosocial behavior
Hobbies: Tennis, reading, and keeping houseplants alive
Laura Taylor
Hometown: Annapolis, Maryland
Research interests: Sustainable development, environmental economics, consumer decision-making, climate change
Hobbies: Traveling, baking, listening to music, sports events, spending time with friends and family
Abigail Crittenden
Hometown: Frederick, Maryland
Research interests: Nutrition and development economics
Hobbies: Ice hockey, CrossFit, eating at restaurants

Mujahidul Islam
Hometown: Dhaka, Bangladesh
Research interests: Dynamics of economic and ecological system, Economics of land use, Environmental policy design and evaluation
Hobbies: Travelling, road biking, and sports
Mona Mapunda
Hometown: Morogoro, Tanzania
Research interests: Women in agriculture and women empowerment
Hobbies: Gardening, exploring natural vegetation, and singing
Md Abedur Rahman
Hometown: Khulna, Bangladesh
Research interests: Environmental economics, Economics of climate change, Agricultural, food and resource Economics
Hobbies: Travelling and fishing
Mitchell Stallman
Hometown: Amherst, New Hampshire
Research interests: The intersection of environmental and development economics, agri-environmental policy, ecological economics, feminist economics
Hobbies: Any outdoor activity, but mostly climbing and running, cooking delicious vegan meals, guitar
Ahamed Zakaria
Hometown: Dhaka, Bangladesh
Research interests: Non market valuation, Environmental quality assessment, climate change, human environment interaction
Hobbies: Soccer, playing video games
Faculty advisors
Research News
January 10, 2023 | Written by Christian J. Rivera for the Center for Policy Research on Energy and the Environment

Every autumn, billions of birds migrate across the eastern U.S. en route to their wintering sites. As the birds undertake their journeys, however, they are faced with increasing threats, including habitat loss, storms, feral cats and other predators, pesticides, collisions with buildings, and climate change. Not only are individual species impacted by these threats, but so is the migratory phenomenon itself.

December 13, 2022 | Written by Dante LaPenta

University of Delaware faculty member Kent Messer will investigate how to accelerate farmers' adoption of climate-smart agricultural practices through the U.S. Department of Agriculture (USDA) Partnerships for Climate-Smart Commodities Initiative, an effort that recently funded $2.8 billion in research projects nationwide.

November 28, 2022 | Written by Dante LaPenta

Growing food in space is fraught with daunting challenges, including extreme environmental stressors like radiation and microgravity. Qingwu (William) Meng, an assistant professor of controlled-environment horticulture, is an expert on plant growth and light, which, as you'll remember from your elementary school science or Ms. Frizzle's Magic School Bus, is an essential component in turning a seed into a mature plant.
Featured research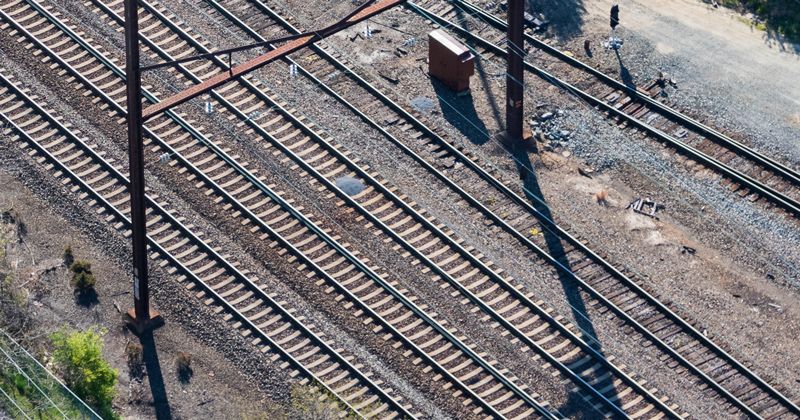 Derailing property values