Major in statistics at the University of Delaware: youtube.com/watch?v=DSOW_3GhmNM
Statistics is the science of collecting, managing, analyzing and interpreting data. Statistics is an essential tool in almost every field in undertaking research, product testing and development, quality control, and decision making. The job market is so hungry for statisticians — a Top Ten Best Business Job according to U.S. News & World Report!
Why major in statistics?
With the increase in data available to businesses, organizations and consumers, the need to make sense of that data has exploded. As a result, statistics is one of colleges' fastest growing majors. We use the expression "few are called and fewer are chosen." Statistics requires excellent math skills, a sense of data structure and manipulation and good problem-solving abilities. The combination of these areas enables statisticians to assist in research and discovery in almost every discipline. To researchers, statistics is a set of tools to help estimate effects and test hypotheses. To statisticians, the field is an exciting combination of theory, method and discovery to guide research and bring products to market faster.
Uniqueness of our program
UD will allow you to apply statistical techniques to real data and real problems, making you highly sought after when it's time to enter the job market. Our students build a "statistical imagination" in order to address a range of problems in diverse fields. At UD, you will build a firm foundation in statistical theory, complimented by courses in applied statistics and data management using SAS, R, JMP. Our courses apply to problem solving in areas like economics, biology, business or the environment. Couple this major with a minor in data analytics or resource economics, and you'll land an impactful, high-paying job upon graduation!
In addition to the required core courses of the major, you'll choose an "area of application" for further in-depth study. Starting your sophomore year, you'll dive into a subject area of interest to you and earn the equivalent of a minor in that discipline. Examples include:
Advertising,

Bioinformatics,

Business administration,

Business analytics,

Cognitive science,

Computational biology,

Computer science,

Economics,

Game studies,

International business studies,

Management information systems,

Organizational and community leadership, and

Resource economics
Will a statistics major prepare me to be a data scientist?
Absolutely. A major in statistics at UD will prepare you for careers or further study in data science, as well as many other fields. Statistics is the basic mathematical science behind data science. It is, in short, the science of data.  Statistics refers to every aspect of how we handle and use data such as collecting data; classifying, summarizing, and organizing data; analysis of data using summary measures and graphs; making inferences from a sample to a population; and interpretation of the results. Statistics is both a field of study and a set of tools used by many disciplines, such as business, economics, health sciences, and the social sciences. We provide you the tools to be a data scientist by providing you the technical background in mathematics, statistics, and computer science that you need.  But only in Statistics will you get the depth of knowledge in advanced statistical techniques that makes you a Statistician.
For more information, visit the UD Online Catalog.
Career paths
Risk Assessment Analyst
Market Researcher
Pricing Analyst
Federal Statistics Statistician
Credit Analyst
Sports Statistician
Product Development Analyst
Graduate school paths
Statistics
Data Science
Business Analytics
Biostatistics
Economics
Resource Economics
Education Statistics
This sample shows just one possible pathway to earning a bachelor of science degree in Statistics in four years. This plan does not replace the advice of your advisor. 
Related student organizations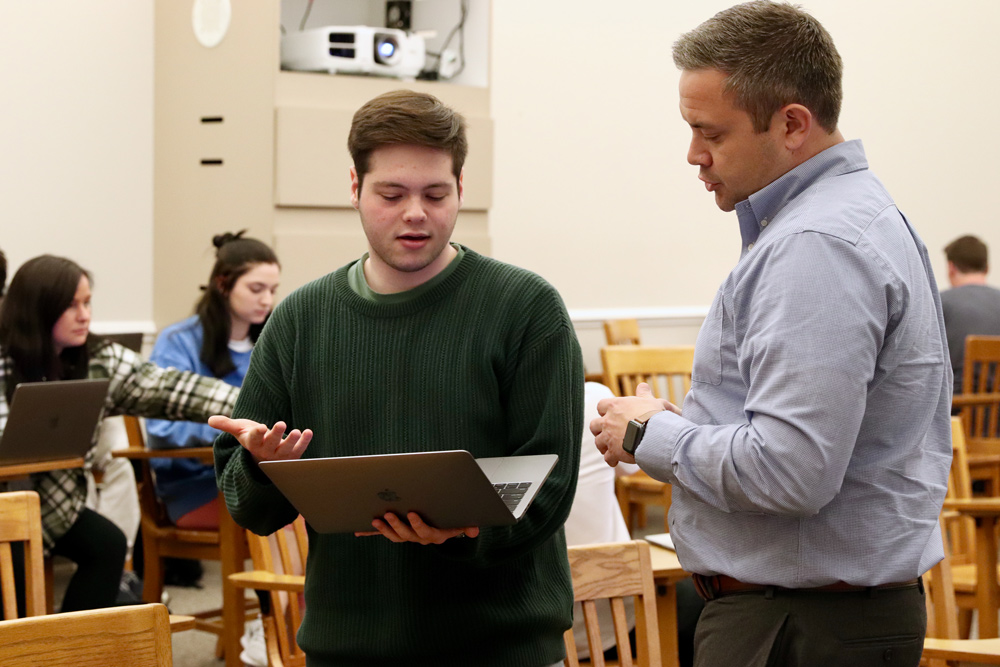 Contact us
302-831-2508
---
Noël Hart Wolhar
Associate Director, CANR Undergraduate Recruitment