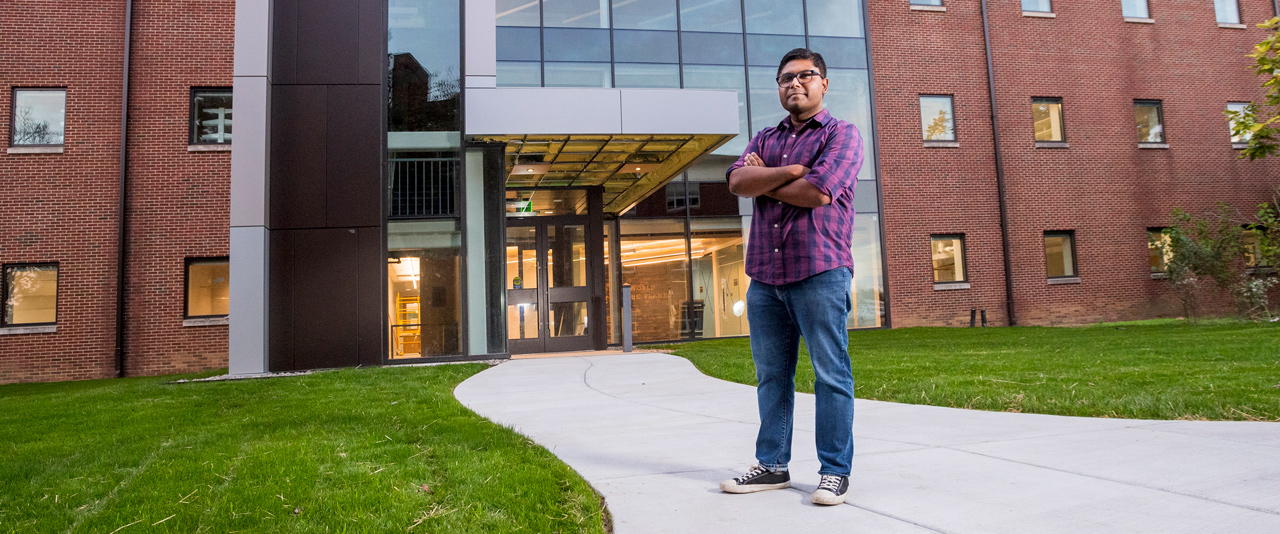 Precision Prevention For Prostate Cancer
Aditya Dutta's findings are promising for prostate cancer patients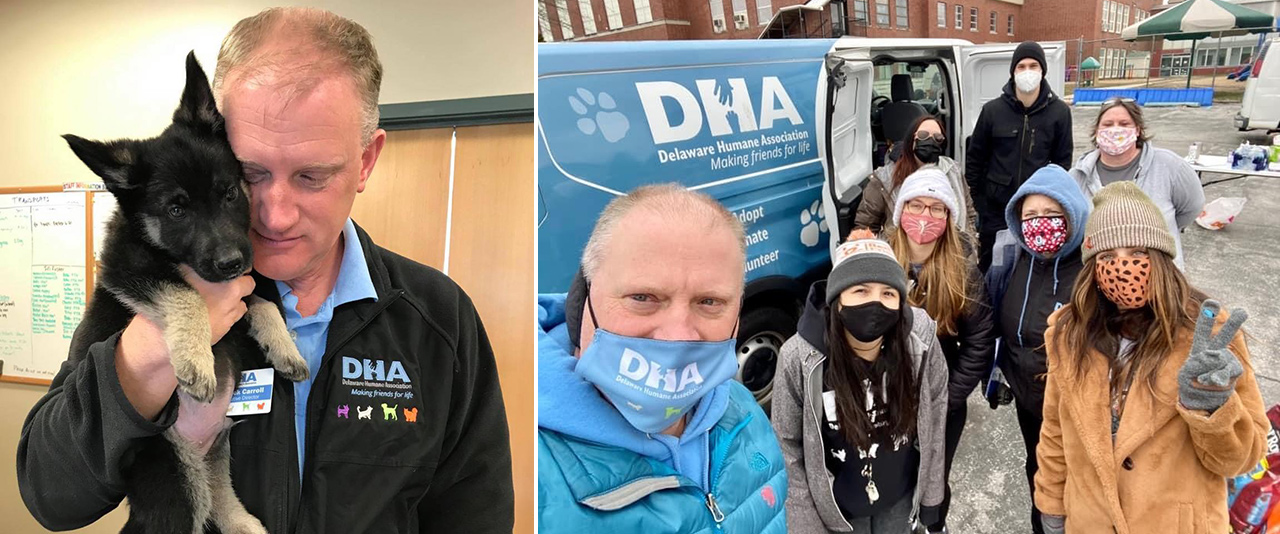 Animal connections
Alumnus Patrick Carroll leads Delaware Humane Association
Forecast coronavirus outbreaks
UD researchers study wastewater to detect COVID-19, partner with New Castle County
WELCOME TO ANIMAL AND FOOD SCIENCES
Our programs cover a wide range of scientific disciplines that support the safe and economical production of domestic livestock animals and quality foods, as well as the care, health, and use of companion animals. In the field of animal science, disciplines include virology, physiology, nutrition, microbiology, immunology, molecular biology, engineering, biochemistry, genomics and animal management. In food science, we cover the disciplines of food safety (microbiology), chemistry and engineering, as well as the culinary aspects of food.
Our research addresses contemporary and future scientific challenges using cutting-edge technologies. Our goal is to assist and support stakeholders in the poultry, livestock and food industries.
Where high quality programs intersect with a dynamic living/learning laboratory — a 350-acre working farm!
Where high quality programs intersect with a dynamic living/learning laboratory — a 350-acre working farm!
Certificate program 
Equine Therapeutics
Equine therapy is a treatment that includes equine activities and/or an equine environment in order to promote physical, occupational, and emotional growth in persons suffering from many different health problems. The University of Delaware is proud to offer a Certificate Program in Equine Therapeutics. 
Featured video
University of Delaware students learn hands-on animal handling: youtube.com/watch?v=ixX_3z6S7fg
Faculty Spotlight
Limin Kung S. Hallock du Pont Professor of Animal Science
Dr. Kung studies the metabolic marvels that are ruminants. Ruminants have three forestomachs where bacteria and protozoa ferment feed. The interactions of microbes in their guts produce volatile fatty acids and microbial protein that are utilized as sources of energy and protein, respectively by the animal.
Latest news
November 18, 2021 | Written by Dan Severson, Extension Agent - Agriculture & Animals

Try something different this holiday season and introduce your family to this delicious and healthy alternative to your traditional menu!

October 08, 2021 | Written by Dante LaPenta

The UD Sustainability Council honoured Angelia Seyfferth, Thomas Benson and Larry Armstrong with 2021 Green Hen Awards for their efforts towards sustainability on campus.

July 22, 2021 | Written by Diane Stopyra

As workers move back into the office, dogs are left alone and anxious, but there are ways to ease the transition.
Upcoming events