Major in animal science at the University of Delaware: youtube.com/watch?v=bbwiUx6If2s
Why major in animal science?
Be part of solving one of humanity's most critical grand challenges – the global demand for food and fiber. With the population expected to grow by 2.3 billion by 2050, feeding the world will require raising overall food production by 70 percent. You will become knowledgeable in animal nutrition, health, behavior, reproduction, physiology, genetics and animal management. You will play an important role in education and the conservation of non-domesticated animals housed in zoos, aquariums and sanctuaries. You will also contribute to a greater understanding of the complex relationships between domestic animals (livestock and pets), wild animals, humans and our shared environment.
Uniqueness
In your first semester, you will work with horses, cows, sheep and yes, blue hens, on our 350-acre farm. Step out of our back door and into the horse barn where you will learn to assess equine gaits. In the classroom, study lactational physiology and milk the cows in the dairy cattle milking parlor. From the farm, our milk is processed and returned to our own UDairy Creamery, where you will experience both the science and business of making ice cream. You can even raise and train a service dog in your residence hall! Through our study abroad program in New Zealand, gain a truly global perspective of the world food import and export economy. Develop a greater understanding of the importance of sustainable animal production. Our combination of courses in the basic sciences and hands-on experience with animals makes our program truly distinctive.
For more information, visit the UD Online Catalog.
This sample shows just one possible pathway to earning a bachelor of science degree in Animal Science in four years. This plan does not replace the advice of your advisor. 
Related student organizations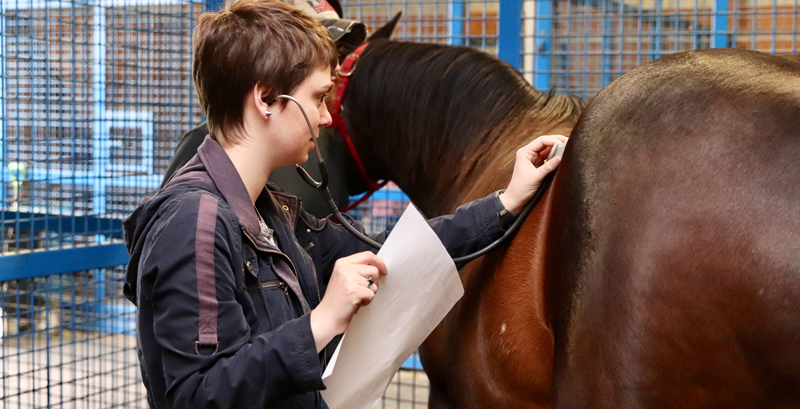 Contact us
302-831-2508
---
Noël Hart Wolhar
Associate Director, CANR Undergraduate Recruitment