Affiliated Centers and Programs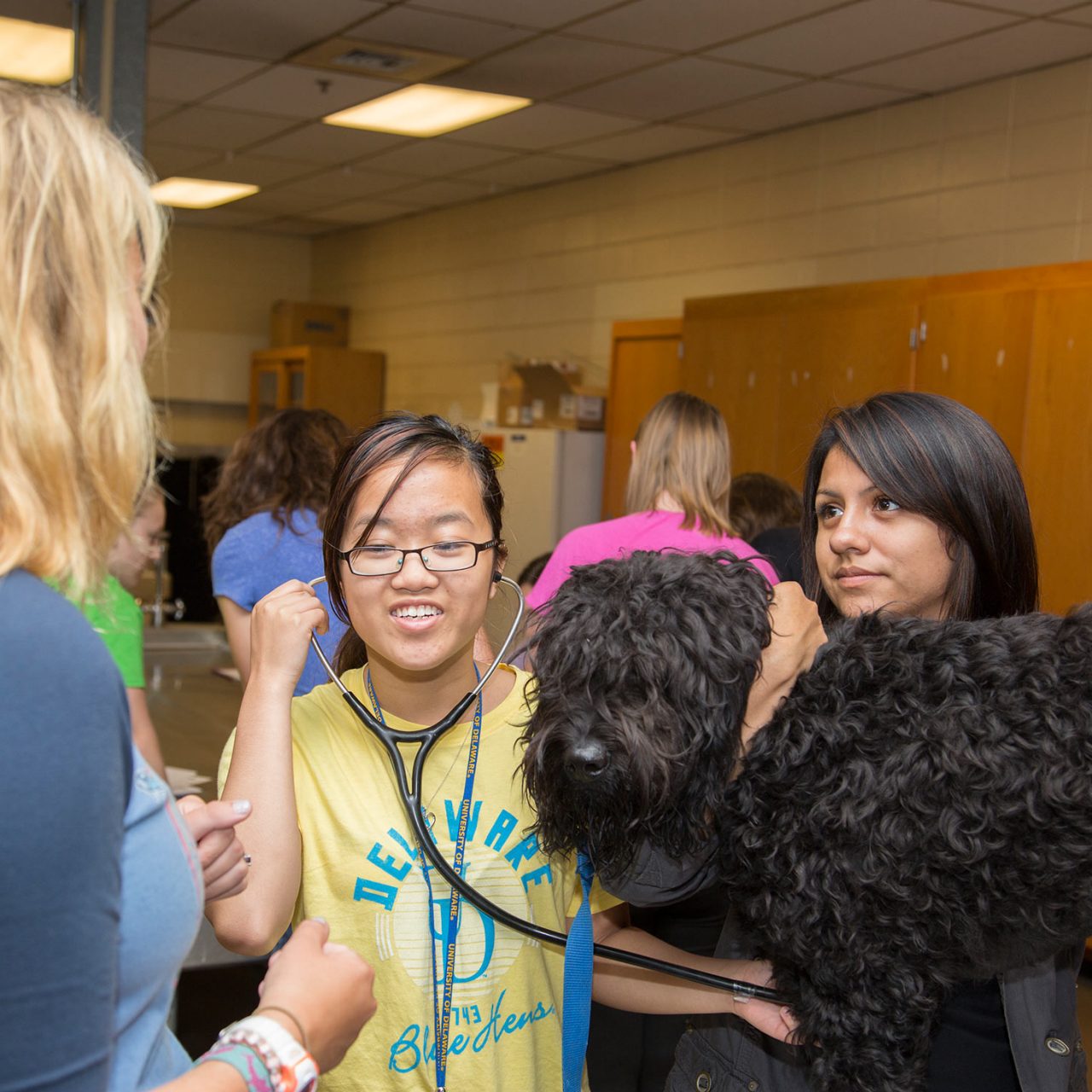 Diversifying opportunity
Partnerships through centers and various collaborative programs allow our department to grow and enhance research and teaching. Laboratories provide additional opportunity to expand and diversify research mechanisms while allowing both undergraduate and graduate students to get involved.
Affiliations
The Avian Biosciences Center at the University of Delaware is established to be a center of excellence for research, education, and outreach programs that will provide solutions to contemporary problems in the avian biosciences.
Blue Hen Blankets and Yarn, established in 2009, are made from wool shorn from the University of Delaware's flock of Dorset sheep at the College of Agriculture and Natural Resources.
CENFOODS overarching aim is to position UD as an emergent leader in sustainable food production. The goals of CENFOODS are to coordinate, integrate and enhance UD's research, teaching and outreach efforts on the sustainability of food production and surrounding ecosystems.
Center for Environmental and Wastewater-based Epidemiological Research (CEWER) is leading local efforts in detection of SARS-CoV-2 in wastewater and connecting the presence of the virus to epidemiological and clinical case data.
The Charles C. Allen Laboratory located on the Universities main campus in Newark is a world class research laboratory that is used to address basic and applied research in infectious diseases with emphasis on epidemiology, pathogenesis, vaccine development and evaluation.
CONSERVE is facilitating the adoption of transformative on‐farm solutions that enable the safe use of sustainable, nontraditional irrigation water on food crops.
These programs of the University of Delaware work cooperatively to integrate the findings from basic and applied research into cost-effective management practices for the dairy industry in the Northeast region, nationally and abroad.
The Delaware Biotechnology Institute is a magnet for life science research and development. We support multidisciplinary, collaborative academic research at all of Delaware's research organizations including the University of Delaware, Delaware State University, Christiana Care Health System, Nemours / AI DuPont Hospital for Children, Wesley College, and Delaware Technical and Community College. We foster academic-industrial research partnerships and work to support the local bioscience industry (from start-ups to multinationals) in partnership with the Delaware Bioscience Association.
This site provides an extensive list of food safety resources geared for learners of all ages, from pre-school children to adults.
The University of Delaware Food Science Program presents educational materials to teach the science of foodborne illness, prevention, and outbreak resolution.
Preventing and controlling poultry diseases is one of the greatest challenges faced by the poultry industry. The UD's Avian Biosciences Center Poultry Health System provides comprehensive diagnostic services integrated with applied and basic research to identify and control poultry diseases.