Major in animal biosciences at the University of Delaware: youtube.com/watch?v=H7oLUEry6RE
Why major in Animal Biosciences?
Animal bioscientists are needed to answer questions related to how animals and animal systems function. They are interested in solving problems related to producing healthy and productive livestock and companion animals such as horses. Students interested in fundamental biology of any kind of animal will find this a focused, hands-on major with a variety of in-demand career options available after graduation. Students that graduate from this major are prepared to pursue post-graduate, research-based degrees (M.S. and/or Ph.D.) in the animal biosciences. The curriculum includes an animal science core (anatomy, nutrition, physiology, health, genetics, and behavior) complemented by animal bioscience interest areas in animal nutrition, animal physiology and animal health.
Uniqueness of the program
Students will develop expertise in the interest area of their choice to enhance their application for graduate programs in that area. The curriculum also includes pre-requisite courses suggested for admission to graduate programs in animal science and in biology (calculus, chemistry, organic chemistry, biochemistry, and microbiology). Among our faculty, animal bioscientists are engaged in research and education in animal nutrition, animal virology, animal immunology and animal geneticists.
For more information, visit the UD Online Catalog.
This sample shows just one possible pathway to earning a bachelor of science degree in Animal Biosciences in four years. This plan does not replace the advice of your advisor. 
Related student organizations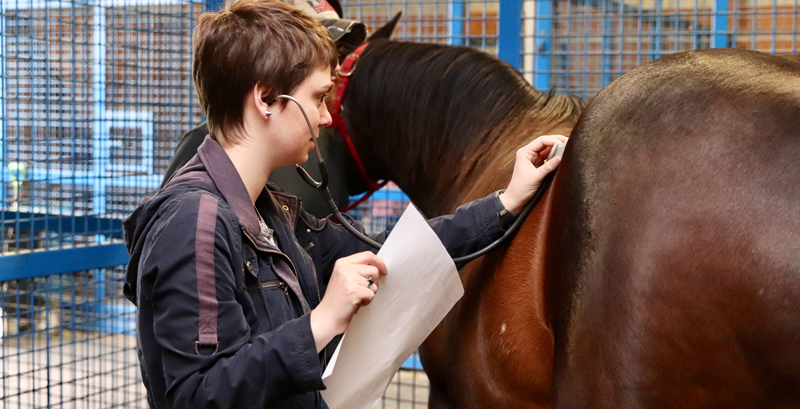 Contact us
302-831-2508
---
Noël Hart Wolhar
Associate Director, CANR Undergraduate Recruitment