Program overview

Our Master of Science degree offers you the advanced perspectives and skills necessary for careers as statisticians and data analysts. Our alumni are succeeding in an array of industries, including technology, finance, defense, healthcare, pharmaceuticals, government, insurance, agriculture, and many more). Our graduates also have all the tools, if they desire, to continue their statistics education and obtain a Ph.D. In addition to our outstanding faculty, the department provides access to state-of-the-art computing and library resources.
Internship program
Our graduate degree includes a vaunted internship program for interested students. This cooperative effort trains students through a combination of coursework and hands-on application in a professional setting. These select internships introduce you to the application of applied statistics as a complement to the theoretical foundations learned in the classroom. Delaware's many chemical, pharmaceutical and finance companies provide a unique opportunity for statistics interns through the problem-solving nature of their work and the availability of experienced statisticians to mentor our students.
Admission requirements
Begin assembling your required application materials as electronic documents before completing the online graduate application. Do not mail any documents. Applicants must submit all materials directly to the University Office of Graduate and Professional Education using the online admission process before admission can be considered.
Degree requirements
The total credits required for the degree are 33. If the student lacks background knowledge for one or more courses, prerequisite courses may need to be taken that do not count toward the degree.
Frequently asked questions
Answer: Yes, there is limited funding available for Fall enrollment. In general, a full Teaching Assistantship includes a full tuition waiver and stipend. In February, the graduate admissions committee will discuss the qualification of all applicants that apply before the funding deadline (February 2) and make recommendations about funding and admission. Any applicants who want to be considered for the department funding should submit their application before February 2.
Although the first year TA positions are limited, the chance for a student to get financial support in his/her second year is very high. In the last six years, 80% of our students received financial support in their second year.
Answer: Many of our students, usually beginning in their second year, are able to intern as statisticians at major corporations or other local businesses that have headquarters or major operations near the University of Delaware. Participating companies often include: Chase, Barclays, SallieMae and others. These companies start the interview/selection process in January or early February, selecting students to intern the following year.
All first year students are eligible to apply and submit their resumes after finishing one semester of courses. Students will be picked by the companies based on the students' resume and interview performance. Students often get multiple interview opportunities. The selected students will usually sign a year long internship contract beginning in the summer after the first year. Sponsored students get full tuition waiver for their second year and they also get competitive stipends and important real world work experience.
Each year, the participating companies vary as does the number of interns hired. Since 2014, the average number of internship positions offered is 18, and for the year 2021/2022, three-fourths of eligible students received an internship offer.
Answer: It is possible to start the MS Statistics program in the Spring Semester, provided the student is properly prepared. Unfortunately, departmental funding is often limited due to the timing of our budget process.
Our graduate course offerings and curriculum are designed mainly for students starting the program in the Fall. Therefore, Spring enrollment is usually appropriate only for students who have already taken some graduate-level statistics coursework. See details in the sample curriculum for the MS Statistics program below.
Finally, only students who have successfully completed at least one semester in our program are qualified for the internship program. Therefore students who enroll in the spring often have to wait for their third semester to have interview opportunities, while the students enrolled in the fall will have the opportunity at the end of their first semester. In addition, some companies only consider students who can intern for one year. Therefore, the spring enrolled students may not be able to intern in those companies even if they are well qualified.
Course highlights
Student testimonials
"I wanted a field similar to mathematics, but with more of a real-world application. My favorite course is Database Management (STAT674). I found the work challenging, but rewarding, and I saw the application for real-world problems and career work rather than just coursework."

— Ian Rand, UD Class of 2021, intern at Savio Group

"My professors have given me applied experience, guidance, and recommendations. My two favorite courses were Statistical Computing and Optimization (STAT603) and Multivariate Methods and Statistical Learning (STAT617) because we learned optimization and modelling methods."

— Tim McAnany, UD Class of 2019, digital product data analyst at at JPMorgan Chase

"In my current quantitative modeling role at JPMorgan Chase, I frequently leverage the machine learning techniques learned at UD. Professor Qiu taught me how to statistically design and analyze the experiment results, which are very useful in designing a new project and obtaining solid conclusions. UD's internship programs helped me get my current job because I had the opportunity to showcase my skills."

— Yunjiao Cai, UD Class of 2019, quantitative modeler at JPMorgan Chase

"UD has a good reputation of providing internship programs to graduate students. My courses bridged the gap between the knowledge and real-world applications. This experience turned out to be very crucial for me in landing my first job."

— Zhaoshu Zhang, UD Class of 2016, lead biostatistical programmer at Incyte
Statistics alumni spotlights
Research News
January 10, 2023 | Written by Christian J. Rivera for the Center for Policy Research on Energy and the Environment

Every autumn, billions of birds migrate across the eastern U.S. en route to their wintering sites. As the birds undertake their journeys, however, they are faced with increasing threats, including habitat loss, storms, feral cats and other predators, pesticides, collisions with buildings, and climate change. Not only are individual species impacted by these threats, but so is the migratory phenomenon itself.

December 13, 2022 | Written by Dante LaPenta

University of Delaware faculty member Kent Messer will investigate how to accelerate farmers' adoption of climate-smart agricultural practices through the U.S. Department of Agriculture (USDA) Partnerships for Climate-Smart Commodities Initiative, an effort that recently funded $2.8 billion in research projects nationwide.

November 28, 2022 | Written by Dante LaPenta

Growing food in space is fraught with daunting challenges, including extreme environmental stressors like radiation and microgravity. Qingwu (William) Meng, an assistant professor of controlled-environment horticulture, is an expert on plant growth and light, which, as you'll remember from your elementary school science or Ms. Frizzle's Magic School Bus, is an essential component in turning a seed into a mature plant.
Featured research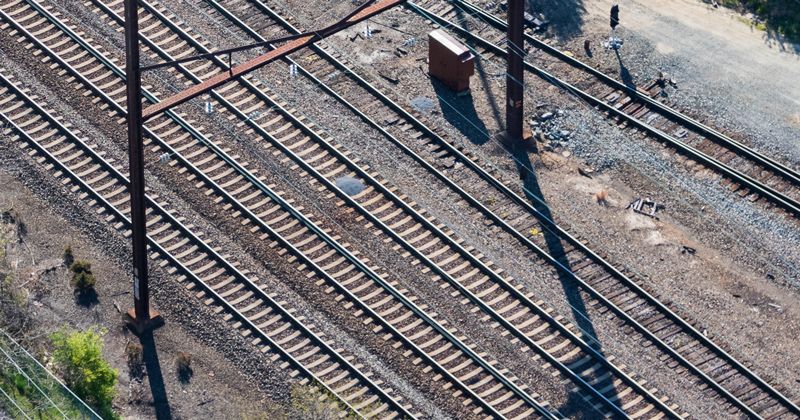 Derailing property values