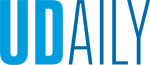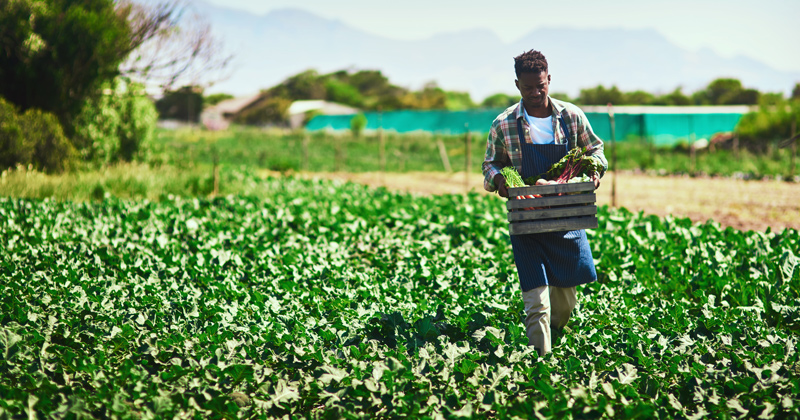 Climate-smart farming
Article by Dante LaPenta Photo by iStock December 12, 2022
UD's Kent Messer explores how to speed up farmers' adoption of climate-smart agricultural practices
University of Delaware faculty member Kent Messer will investigate how to accelerate farmers' adoption of climate-smart agricultural practices through the U.S. Department of Agriculture (USDA) Partnerships for Climate-Smart Commodities Initiative, an effort that recently funded $2.8 billion in research projects nationwide.
"The science on how climate change will impact humans paints a dismal picture," said Messer, S. Hallock du Pont Professor of Applied Economics. "The ability to minimize its impact means changes in human behavior and current practices must come from major sectors like agriculture — an industry that is fundamentally dependent on climatic conditions."
According to USDA's Economic Research Service, agriculture accounted for 11.2% of U.S. greenhouse gas emissions in 2020. Yet, the industry represents a major hope to curb climate change. Improvements in agricultural production mean reduced emissions and increased carbon sequestration.
Agricultural researchers and companies have developed and implemented many climate-smart practices — cover crops, conservation tillage, reduction of fossil fuels use and lower fertilizer input. As more efficient practices and innovations become available, the question is: Will enough farmers implement them?
Messer points to a glaring lack of research in convincing farmers — not just to adopt conservation practices, but how they become engrained for the long term.
"If we're going to change the direction of climate change, our efforts must be sustainable. You have to build conservation habits," Messer said. "Just getting a farmer to adopt a climate-smart agricultural practice once is not enough. We must go beyond adoption to persistent behavior."
UD and Johns Hopkins University, which co-founded the Center for Behavioral and Experimental Agri-Environmental Research (CBEAR), will collaborate on the research. A USDA Center of Excellence, CBEAR specializes in behavioral science and its application to agricultural and environmental topics.
In a significant new partnership, CBEAR will join forces with Field to Market: The Alliance for Sustainable Agriculture, a private industry organization that represents members from all facets of the U.S. agricultural supply chain.
Messer insists that, for significant change in agricultural conservation, a stronger connection between academic research and private agricultural industry organizations is crucial.
"We have considerable knowledge about what can work, but to really move the needle and get us into a more sustainable path with regards to climate change, we need to work with private industry to implement these ideas," said Messer, a co-director of CBEAR. "Field to Market is a wonderful partner to translate this research into action."
In addition to USDA's funding, this new research effort is boosted by funding from private industry. UD's expertise in behavioral science and experimental economics made the research team, which includes faculty and graduate students from the Department of Applied Economics and Statistics, made the University integral to the research grant.
A portion of the funding will specifically support Black and Native American producers, assisting historically underserved producers in adopting climate-smart practices. Throughout the country, the research team will host listening sessions with farmers to narrow down which conservation practices work best for those producers.
"We have to be very cognizant to listen to these groups to make sure that new approaches to climate-smart agriculture work with their farms, cultural identity and for their finances," Messer said.
The research team will test the ways that will lead to long-term change, including whether new conservation finance tools can lower the risks associated with farming while also delivering higher conservation benefits.
Scott Herndon, president of Field to Market, added that the adoption of new climate-smart agricultural practices is a journey that many farmers cannot undertake alone.
"We are incredibly grateful to be selected as a recipient of this funding, as it allows us to increase the availability of innovative strategies that reduce the financial and agronomic risks for farmers in adopting climate-smart practices," said Herndon. "We are looking forward to working with CBEAR on a successful partnership."
Paul Ferraro is the Bloomberg Distinguished Professor of Human Behavior and Public Policy at Johns Hopkins University and a co-director of CBEAR.
"We are happy to work with Field to Market to test and identify the best ways to ensure program adoption and, importantly, to better understand what leads to persistence of the adopted activity," Ferraro said. "After all, persistent behavior is the key to sustainable efforts on climate change."