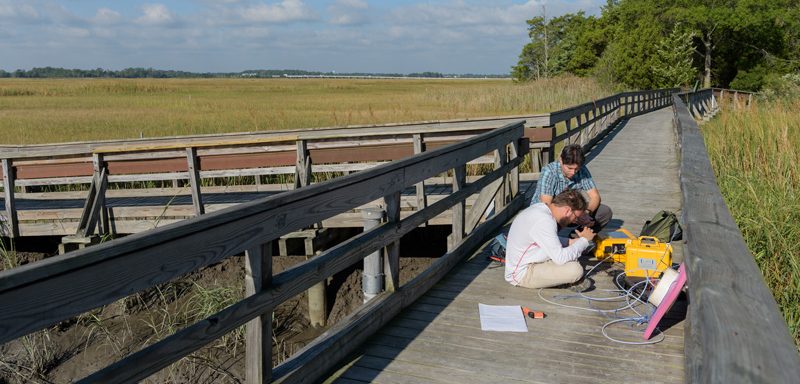 Our department offers the master of science and the doctor of philosophy degrees in plant and soil sciences. Within the Plant and Soil Sciences degree, two focused concentration areas exist:
Plant science, which includes the areas of plant molecular biology, plant breeding, plant pathology, plant tissue culture, landscape design, horticulture, crop science, plant anatomy and plant physiology; and
Soil science, which includes soil chemistry, soil fertility and management, soil physics, soil microbiology and biochemistry, environmental microbiology, soil and water quality, and soil formation and biogeochemistry.
In addition to offering thesis- and dissertation-based degrees at the M.S. and Ph.D. levels, we offer a non-thesis M.S. degree for individuals already in the workforce.
Application process update:  Due to coronavirus (COVID-19), the program of PLSC is waiving the GRE requirement for our graduate program.  If you wish to apply without a GRE score, please enter a future GRE exam date into the application.  It need not be a legitimate exam date.  Entering a future exam date causes the system to finish your application and send it on to our review committee where it will receive full consideration.
Contact Us
302-831-3409
---
Gail Ferry, Academic Support Coordinator