Major in Plant Science: youtube.com/watch?v=sEtnqQ1rEN4
The Plant Science major applies the principles of agriculture, biology, and chemistry to plant life. The curriculum is flexible enough to let students create an academic program with his/her advisor that suits the student's individual career goals. Suggested advisor-guided concentrations are: sustainable landscapes; agronomy; production horticulture; plant pathology; plant biology and genetics; and soils and environmental quality.
Outcomes
The diversity of careers our graduates enter includes: plant biologist, plant production in both field and enclosed environments, golf course superintendent, geneticist, plant breeder, crop consultant, environmental management, and graduate education.
Structure
Students receive a solid foundation of coursework in botany, soil science, plant physiology, genetics, plant pathology and chemistry. Students also interact with faculty both in and out of the classroom, working with faculty on research projects, independent studies, and study abroad programs.
Uniqueness
We have impressive facilities, including a 350-acre farm, a state-of-the-art greenhouse laboratory, an extensive botanic garden, modern computing facilities, wetlands, ecology woodland, agronomic field plots, the Delaware Biotechnology Institute and a landscape design studio.
This sample shows just one possible pathway to earning a bachelor of science degree in Plant Science in four years. This plan does not replace the advice of your advisor. 
Related student organizations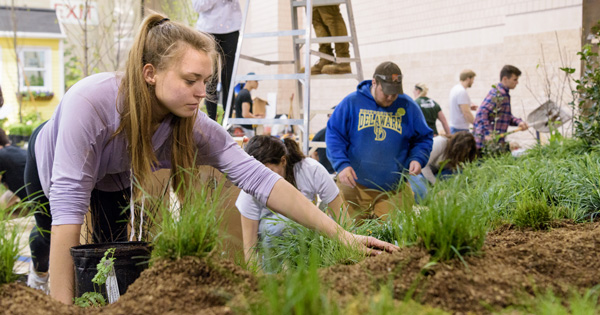 Contact us
302-831-2508
---
Noël Hart Wolhar
Associate Director, CANR Undergraduate Recruitment