Graduate Student Organizations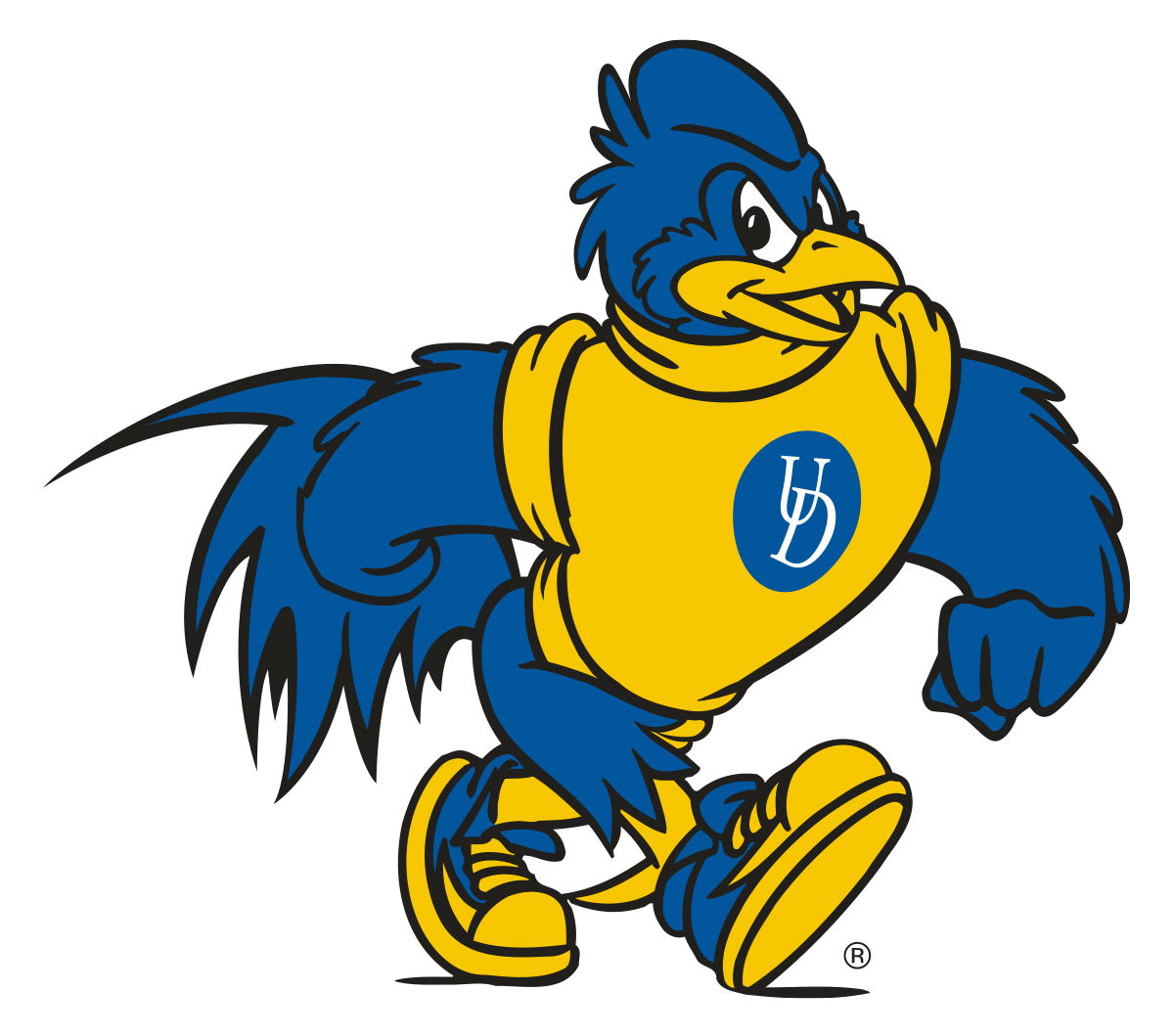 Finding a New Community
Attending graduate school can mean that you are away from home and your support system. There are many ways to become involved in our University community; from our numerous UD student organizations to the surrounding Newark community, we invite you to learn about our thriving community and become involved.
General Student Advocacy and Support Groups
Humanities, Education, and Social Sciences Groups
International Outreach Groups
PURPOSE
To catalyze socioeconomic change in India through education of the underprivileged children.
GOALS and OBJECTIVES
To provide education to underprivileged children in India.
To support and cooperate with groups already engaged in similar activities.
To raise the required human resources to achieve other objectives
HELPING THE UD COMMUNITY
Provides volunteering opportunities
Promotes outreach
Spreads awareness about education
INDIVIDUAL BENEFITS
The members get a chance to be involved in activities that improve the socioeconomic status of underprivileged children in India, an opportunity to give back to the society.
QUALIFICATIONS FOR MEMBERSHIP
To be a member of this organization, he/she must be a graduate student of the University of Delaware.
Multicultural and Diversity Groups
Religious and Interfaith Groups
PURPOSE
The association aims to bring together Chinese Christian graduate students and help other Chinese students in college.
GOALS and OBJECTIVES
Give an organization from Chinese Christians to make some activities and have a chance to meet more Chinese international students to describe our Christian faith and help them fit in college life.
HELPING THE UD COMMUNITY
The Chinese Christian Fellowship Group enhances student engagement and college diversity. It caters to the very needs of all Chinese international students. The students are not left outside of all the benefits from being part of the UD community. It becomes easier for them to come out from their own culture and enroll in the U.S. culture. Therefore, these Chinese international students can root in a home feeling community at UD rather than alone.
INDIVIDUAL BENEFITS
Take on initiative roles or better leadership roles.
Improve their confidence and foundation of belief.
Establish more confidence in communication and interpersonal skills.
QUALIFICATIONS FOR MEMBERSHIP
Members need to follow the instructions of the Bible. Nobody needs to pay any dues during the establishment year. All unforeseeable costs will be addressed case by case later with existing members.
PURPOSE
Grad-MSA is aimed to help Muslim students' adaptation process in the university culture while practicing their religion without any difficulties. In addition to that, helping non-Muslim people in UD to better understand their Muslim friends and scholars is a purpose.
GOALS and OBJECTIVES
Reach all Muslim students and scholars and communicate with them about their life at UD.
Explain Islam in a better way to non-Muslim people to easily understand.
Create or stress common values to live better in a community altogether.
HELPING THE UD COMMUNITY
More public organizations will help people to see and understand Muslims and Muslim life for others. A center of questions and inquiries about Islam and Muslims will increase communication between Muslims and non-Muslims so that everybody will be able to better understand each other. All Muslim students will benefit from this organization and that will make them happy and comfortable in their life at UD.
INDIVIDUAL BENEFITS
Individuals will have their questions answered.
Needs for practicing their religion will be provided
QUALIFICATIONS FOR MEMBERSHIP
Grad-MSA is open to all matriculated students. There are no dues or other specific requirements to join.
PURPOSE
InterGrad is the graduate student chapter of InterVarsity Christian Fellowship at the University of Delaware. The purpose of lnterGrad is to provide a Christian community for graduate students at UD. We are a student-led, non-denominational Christian fellowship, and we exist to bring glory to God by studying and obeying His Word together, supporting each other through the challenges of graduate school, and sharing his gospel of salvation with those around us.
GOALS and OBJECTIVES
• Provide a supportive and encouraging Christian community for graduate students on campus.
• Serve campus and the surrounding community in tangible ways, following the example of Jesus Christ.
HELPING THE UD COMMUNITY
We believe that belonging to a community, especially a community separate from one's field of study, is critical to the well-being and health of graduate students on campus. In addition, many Christians believe that spiritual wellness is a strong component of overall wellness. InterGrad is a niche for Christian graduate students and a safe space for non-Christian graduate students. Providing this community is beneficial for all involved: Graduate students are offered an important source of support and encouragement; healthy graduate students are beneficial for the University as a whole.
INDIVIDUAL BENEFITS
The graduate student experience is a unique one, which is why graduate students often seek community with other graduate students who understand the graduate student experience. InterGrad provides a community for graduate students in the context of Christian living. Community with other Christians is a fundamental principle of Christian life; we provide a community where graduate students can support and encourage one another, as well as practice Christian disciplines such as Bible study and communal prayer. We believe that these things are beneficial to our members.
QUALIFICATIONS FOR MEMBERSHIP
Members must be graduate students at the University of Delaware or young adults local to Newark between the ages of 22-30 who have actively sought out our group. There are no dues associated with membership to our group.
STEMM (Science, Technology, Engineering, Math and Medical)
Diversity in STEMM Groups
PURPOSE
NOBCChE is committed to the discovery, transmittal and application of knowledge in the fields of science and engineering. Additionally, it is committed to the professional and educational growth of underrepresented minorities in chemical sciences and related fields.
GOALS and OBJECTIVES
Our chapter strives to increase minority participation through diverse programs and opportunities designed to enable scholarship, stimulate innovative research, collaborate and foster professional development and awareness of careers in the chemical sciences and related fields. Programs will include local meetings, technical talks, guest speakers and networking opportunities.
HELPING THE UD COMMUNITY
In keeping with the University of Delaware's mission to promote diversity, the NOBCChE Student Chapter at the University of Delaware seeks to increase the retention and graduation rate of minority students in chemistry, chemical engineering and related fields.
INDIVIDUAL BENEFITS
The members of the NOBCChE Student Chapter at the University of Delaware will be provided with a support system, resources and network opportunities that would enable them to improve their academic and professional performance to achieve their career goals.
QUALIFICATIONS FOR MEMBERSHIP
Membership shall be open to all registered graduate students actively pursuing coursework at the University of Delaware and faculty and staff members in chemical sciences or any closely related field. 
Active Membership: Active members of the NOBCChE Student Chapter at University of Delaware shall be those who have current enrollment at University of Delaware, regularly attend meetings and pay national dues. 
Honorary Membership: Honorary members of the NOBCChE Student Chapter at University of Delaware shall be those special people – alumni, faculty, staff, others – who wish to participate in NOBCChE Student Chapter at the University of Delaware. 
Requirements for membership: A student member must be enrolled in full time study as a graduate student pursuing, in good academic standing, in any of the above mentioned fields and pay the required annual dues of the national organization. NOBCChE along with University of Delaware does not discriminate on the basis of race, color, age, religion, national origin, sexual orientation, gender identity, sex, marital status, disability or status as a U.S. veteran.
PURPOSE
The UD ICMA Student Chapter exists to introduce and integrate students into the local government management profession and familiarize them with members, resources, and the ICMA Code of Ethics.  As a part of ICMA's Next Generation Initiatives, chapters exist to establish connections between ICMA, schools, students, state associations, and managers.
GOALS and OBJECTIVES
The goals of the UD ICMA Student Chapter are to create program content that engages and excites current MPA/MPP students about the profession of city/county management. Through our student chapters, we also hope to attract undergraduate students who are interested in public service, but may not be aware of career possibilities in local government.
HELPING THE UD COMMUNITY
The university community will benefit because UD ICMA will build stronger local government managers for generations to come. By giving students a chance to build themselves as local officials and learn more about the profession, the surrounding cities will benefit when these students are ready to apply for jobs in the area.
INDIVIDUAL BENEFITS
Individual members will benefit through professional development opportunities, networking events, and through community engagement activities.
QUALIFICATIONS FOR MEMBERSHIP
None
QUALIFICATIONS FOR OFFICERS
Officers must be in good standing with the University and committed to promoting the mission and values of the UD ICMA Student Chapter.
PURPOSE
LEAD-PH is designed to give graduate students and exceptional undergraduate student within both the College of Health Sciences and campus wide with the opportunity to engage in work, research and service to advance health equity and dismantle health disparities
GOALS and OBJECTIVES
The organization accomplishes its mission by providing a dynamic array of leadership, service and research opportunities related to addressing the health-related challenges faced by historically marginalized populations (racial/ethnic minorities, LGBTQIA+, religious minorities, people with disabilities, neurodiverse populations, immigrant populations, etc.). Signature programming for LEAD-PH is slated to potentially include; bi-weekly health equity journal clubs, opportunities for co-authorship on publications, monthly community service events, semester-ly chats with health equity professionals, participation in minority-aimed recruitment events, and camaraderie/connection building through various social events.
HELPING THE UD COMMUNITY
LEAD-PH fills the need for a group that puts into action the growing interest among many to address the ways that systemic oppression negatively impacts the health of marginalized groups. LEAD-PH will not only serve University of Delaware, but also the region at large.
INDIVIDUAL BENEFITS
LEAD-PH members will gain a wide array of benefits, including participation in small scale, publishable research, opportunities to engage with the community, dynamic conversations with colleagues and professionals, and genuine comraderies with fellow students that are passionate about making the world a better place for all!
QUALIFICATIONS FOR MEMBERSHIP
A brief application is required for official membership. No dues will be asked of members.
QUALIFICATIONS FOR OFFICERS
For most offices, members are required to be a graduate student at any point of their graduate career that has filled out a role-specific application and has been elected by members.