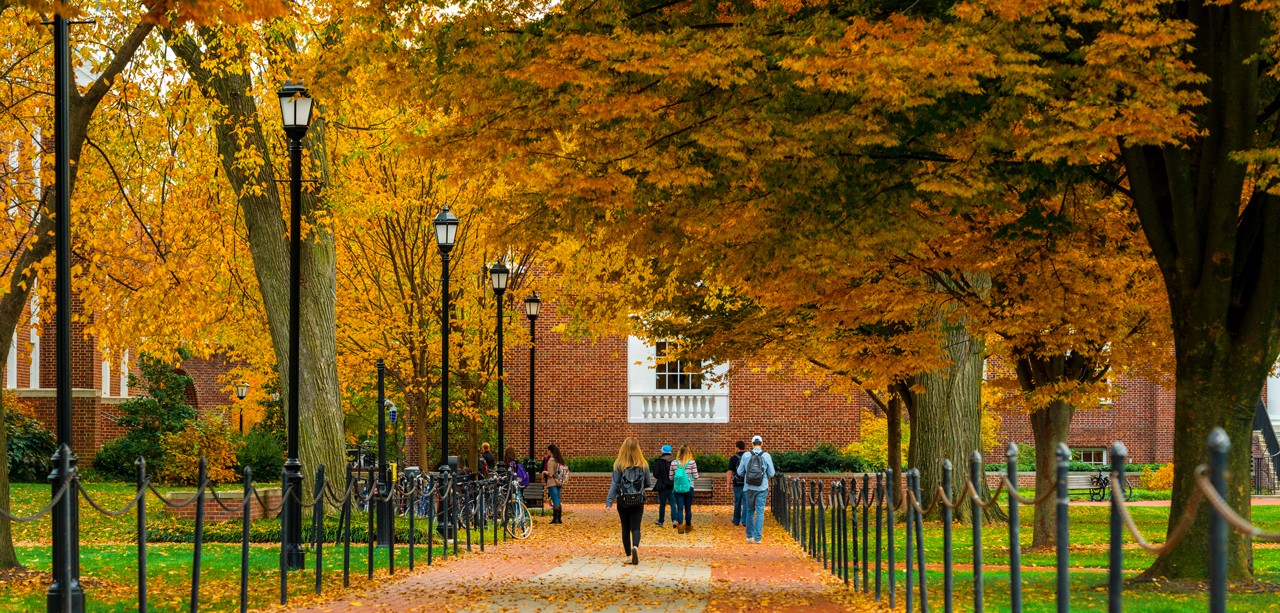 Our graduate students are deeply committed, engaged and highly skilled, and we look forward to welcoming many more of these energetic scholars to our UD family. We remain firmly committed to creating an educational community that is intellectually, culturally and socially diverse, and enriched by the contributions and full participation of people from many different backgrounds.
Graduate Student Housing
Those interested in housing options for graduate students are encouraged to go to the Living Off Campus page for available options. On this page, you will find resources on locating a place to live, budgeting, finding a roommate, safety and other topics. It includes a link to the Places4Students page with local information and listings for the Newark area.
Graduate students can discuss off campus living and share information on our Google Groups discussion board.  Information on how to use the discussion board most effectively to suit your needs can be found here.
For more information and to apply for housing available through the University, visit UD's Graduate Student Housing webpage.  
Our Community
Attending graduate school can mean that you are away from home and your support system. There are many ways to become involved in our University community, from our many UD Student Organizations to the surrounding Newark community, we invite you to learn about our thriving community and become involved.
Benefits and Resources for UD Graduate Students Workers
Graduate Students on contract with the University of Delaware may be considered employees or students depending on the resources they are trying to access. To clarify when an individual is considered a student or employee, the Graduate College has developed this table.
Religious & Spiritual Student Resources
Student and community efforts provide a rich backdrop for spiritual activities at the University of Delaware. UD is home to more than 25 religious undergraduate and graduate registered student organizations. Programs, events and learning opportunities hosted by these organizations are offered to students and the UD community throughout each year. Learn more about them here.
Newark and the Surrounding Community
Newark, Delaware
Entertainment and Attractions