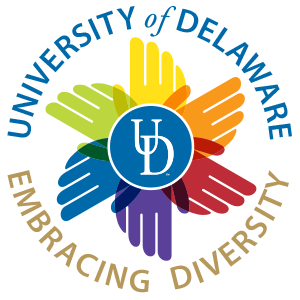 Toward that end, our office supports the development and success of historically underrepresented graduate students at the University of Delaware. Within these pages you will learn how UD enhances the graduate school experience for all by facilitating diversity of thought, background and perspective amongst its graduate community. We welcome all to actively engage in the support of an inclusive graduate community.
Graduate College Action Steps:
Expand participation of underrepresented groups
Develop effective, innovative and better coordinated recruitment
Create targeted retention strategies
Offer new and expanding incentive and scholarship programs
Preparing Future Graduate Students
These institutes enable undergraduate students from UD and other institutions to explore the varied and exciting opportunities available in graduate education at the University of Delaware.
Resources for UD Undergraduates
The following programs contribute to the retention and success of underrepresented undergraduate students at the University of Delaware.
National Diversity Resources
Below are key national minority conference, presentation, poster session and networking opportunities. Participation in these organizations allows collaboration across institutions whether it be within a specialized field or in the form of advocacy. An individual student can develop his/her own supportive, specialized network amongst peers at a national level.