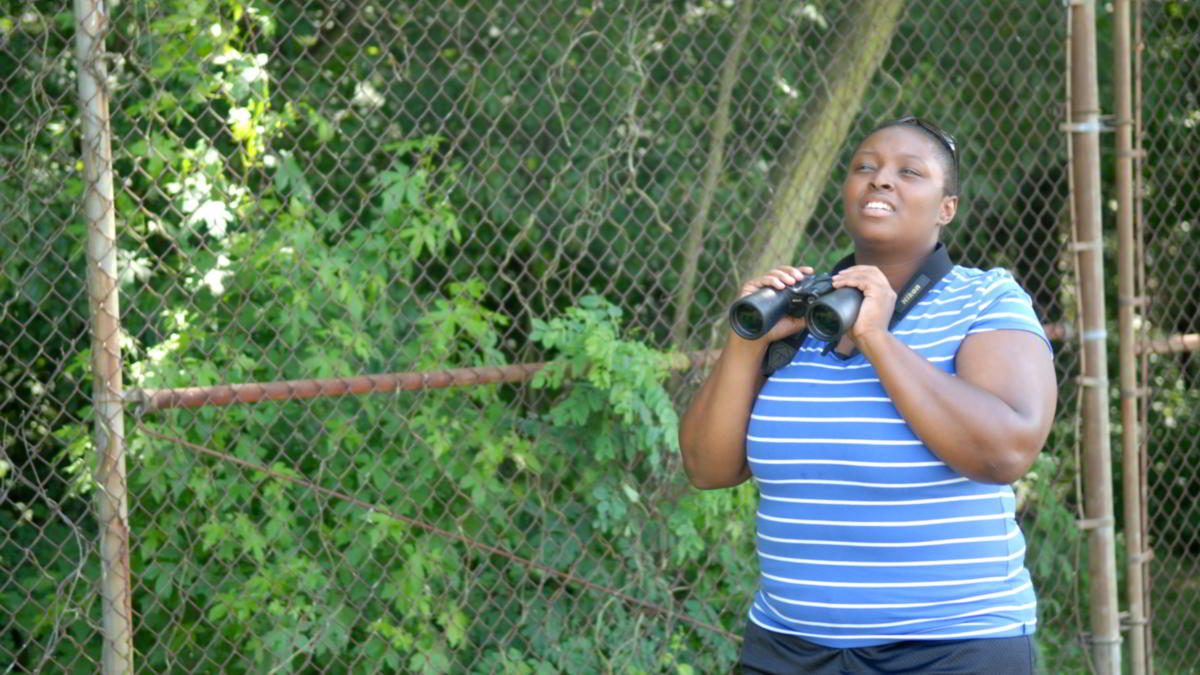 An undergraduate summer research experience
The University of Delaware's College of Agriculture and Natural Resources (UD CANR) is offering summer research and education experiences to undergraduates (both UD and non-UD students) who are interested in pursuing an advanced degree in the agricultural, natural resources, or life sciences. During the 9-week Summer Institute, students will be paired with CANR researchers on projects that will provide "real-world" experiences in scientific careers.  Participants have the opportunity to develop a project, collect and analyze data, and present their results at a campus wide summer symposium.  Participation in the Summer Institute is awarded through a competitive application process and freshmen, sophomores, and juniors are encouraged to apply. The Summer Institute seeks diversity among its participants and thus particularly encourages student applicants who are from groups that are underrepresented in the nation's scientific or agricultural workforce.  The Summer Institute encourages applicants from other colleges and universities to apply.
The Summer Institute will be held on the University of Delaware campus in Newark, Delaware from June 5 through August 11. Students will each receive a $4,500 stipend for personal and food expenses and can be reimbursed (up to $500) for round-trip travel to participate in the program. Additionally, housing and/or parking permit costs will be covered if students live in University residence halls or need to have a car on campus.
Applications will be accepted until March 31, 2023.
Contact Us
302-831-0114
---
Dr. Mark Parcells
Professor
Dept. of Animal and Food Sciences
Dept. of Biological Sciences
University of Delaware
Recent News
December 07, 2023 | Written by Kate Zincone

November 29, 2023 | Written by Dante LaPenta

October 31, 2023 | Written by Hong Li and Kenneth Elliot
Where have they gone since their time at the CANR Summer Institute?
| | |
| --- | --- |
| Yaqoob Thurston (2009) | In 5/2010 he was working on a MS in plant molecular genetics at Delaware State Univ. |
| Shakara Tyler (2009) | In 2/2011 she was working on a MS in ag and resource economics at Michigan State Univ. |
| Kishana (Williamson) Taylor (2009) | In 2/2013 she was finishing a MS in public health microbiology and emerging infectious disease at George Washington Univ. In 3/2016 she was working on a PhD in interdisciplinary biomedical sciences with a focus in disease ecology. |
| Rochelle Day (2010) | In 2/2013 she was finishing a DVM at Ross University School of Veterinary Medicine. |
| Kamedra McNeil (2010) | In 5/2012, she completed a BS in molecular biology. In early 2014 she finished a MS degree in computer information with a concentration in forensic sciences. In 11/2014 she was working for the US Dept of Forensic Science as a forensic science technician. |
| Shurnevia Strickland (2010) | In 5/2011 she was finishing a MS in animal science with UD CANR-ANFS's Dr. Carl Schmidt. |
| Stephanie Chew (2011) | By 2/2013 she had done two internships with Dupont that led to her working within Health and Nutrition R&D at Dupont's Waukesha, WI site. In 9/2015 she started a MS in animal biology at UC-Davis. |
| Bianca Morales (2011) | In 11/2014 she was working for American Energy Corporation as a commercial and residential energy auditor. |
| Walker Jones (2012) | In 7/2015 he completed a MS in agricultural and natural resource economics with UD CANR-APEC's Dr. Kent Messer. In 6/2016 he started working as an agricultural marketing specialist for USDA-GIPSA in Aurora, CO. |
| Bianca Riddick (2012) | In 5/2016 she completed a MS in plant pathology with UD CANR-PLSC's Dr. Nicole Donofrio. |
| Colleen McClatchy (2013) | In 5/2014 she completed her BS in Chemistry then took a job with Agilent Technologies. |
| Shyanne Miller (2013) | In 5/2017 she completed a MA in sustainable development from SIT (School for International Training) Graduate Institute (Vermont). Her specialization is policy advocacy and analysis. She has also worked with the Rodel Foundation of Delaware as policy fellow. |
| Michelle Paukett (2014) | In 5/2015 she completed two BS degrees as well as a minor, all from UD CANR, then started a MS at Texas A&M Univ. |
| Simone Jimenez (2015) | In 9/2017 she was working as a Biological Science Aid for USDA Subtropical Horticulture Research Station, Miami, FL. |