2023 Agronomic Field Crop Tours
Video summarizing clips from all three summer tours: youtube.com/watch?v=wYnV9nhNq6c
On August 9, 2023 the Carvel Center hosted two separate tours: an agronomic field crop tour (5 stops) and a
vegetable and fruit crop tour (6 stops). 
 
We invite our stakeholders to view the video presentations organized by the two tour options. Below each video are resources provided by the presenter(s).  
 
How to Obtain Credits for Post-Event Virtual Viewing
To earn credits, all videos in the tour must be viewed. 
Please write down the two keywords for each video exactly as they appear and enter them in the short form provided.  The opportunity to earn credits virtually will expire on Sunday, December 31, 2023  by 11:59 p.m.
AGRONOMIC CROP FIELD UPDATES FOR 2023
CARVEL RESEARCH & EDUCATION CENTER, GEORGETOWN, DELAWARE
Please click on the video thumbnail and click box lower right to expand
Click bullets for additional resources
STOP ONE
 Interaction of disease responses in short and traditional stature corn following rye cover crop
interaction of disease response in short and traditional stature corn following rye cover crop: youtube.com/watch?v=by9iEMnr7lg
STOP TWO
Insect scouting considerations for
soybeans and sorghum
Insect scouting considerations for soybeans and sorghum: youtube.com/watch?v=CvlZGUkwAc4
STOP THREE
Managing nutrients in corn using grid sampling,
sensors, and variable rate applications
Stop 3 Managing nutrients in corn using grid sampling, sensors and variable rate applications: youtube.com/watch?v=w1Cq36cf-7E
STOP FIVE
Managing weeds in soybeans using cover crops, harvest management, and soil applied herbicides
Managing weeds in soybeans using cover crops, harvest management and soil applied herbicides: youtube.com/watch?v=t1mlPMEBQDw
STOP FOUR
Farm financial management: Strategies in today's
volatile grain markets
Farm financial management: Strategies in today's volatile grain markets: youtube.com/watch?v=uOgk27kRyaA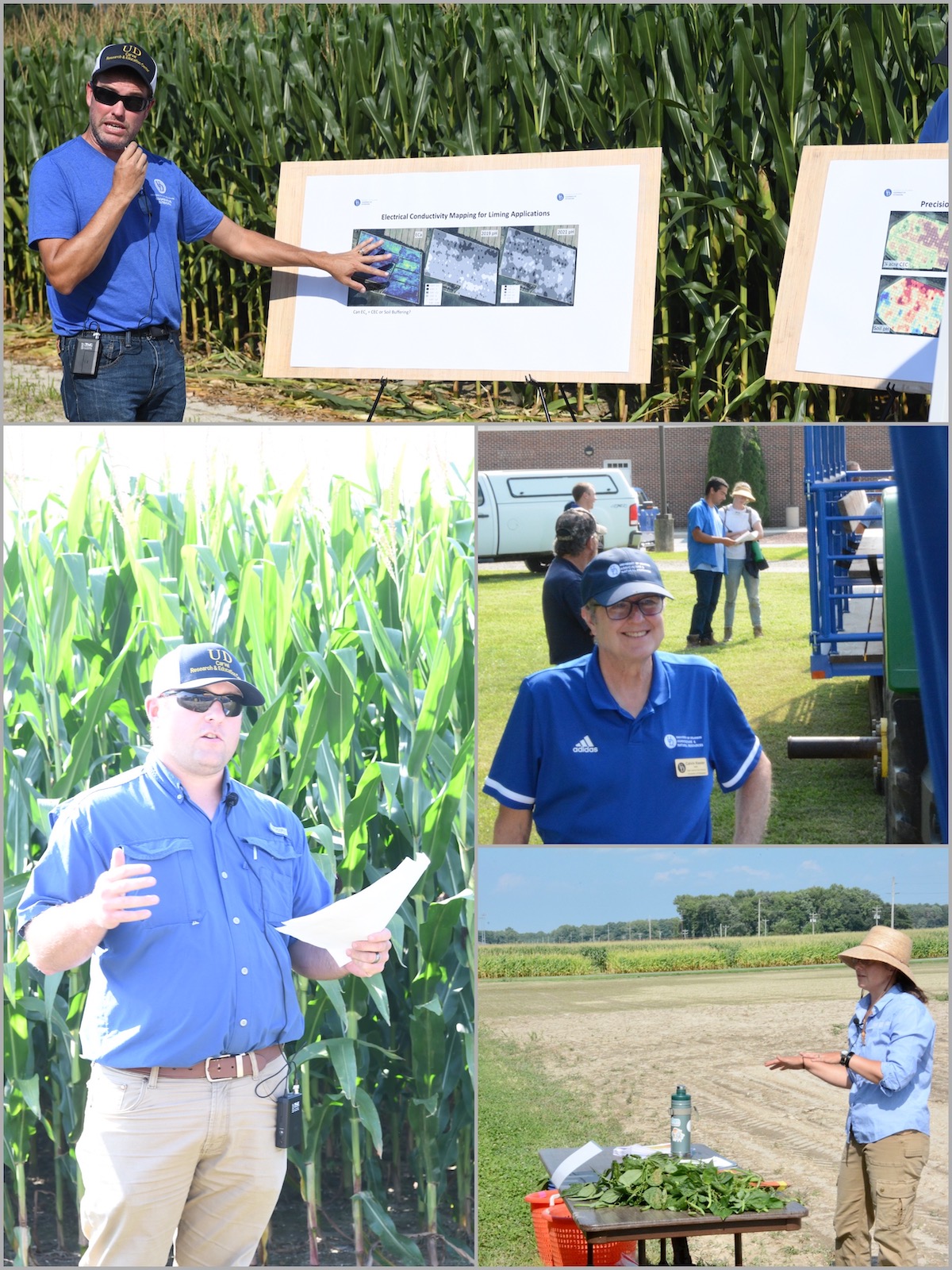 VEGETABLE and FRUIT CROP TOUR 2023
STOP ONE
Lima Bean breeding through
improved genetics
Lima Bean breeding through improved genetics: youtube.com/watch?v=4ooGh_pV21U
STOP THREE
Herbicide Carryover, Crop Safety, for Vegetables
Herbicide carryover, crop safety and potential herbicides for vegetables: youtube.com/watch?v=IBsvpmw_Yoc
STOP FIVE
Watermelon Variety Trial Updates
Watermelon variety trial updates: youtube.com/watch?v=1e6d-Gxzp3o
STOP TWO
Snap Beam Varieties and
Planting Densities 
Evaluating snap bean varieties and impact of planting densities for yield, maturity and quality: youtube.com/watch?v=FobfdK9L1OE
STOP FOUR
Shade Cloth for Peppers and Lettuce
Shade Cloth for Peppers and Lettuce: youtube.com/watch?v=zuRxXxNSC3o
STOP SIX
Snap Beam Varieties and Planting Densities 
Insect Management in Watermelons and Cantaloupes: youtube.com/watch?v=HzobMjQVuVE