Community Supported Agriculture for Employees
UD Fresh to You is proud to offer a student-run community supported agriculture (CSA) program for University of Delaware employees and students. We will offer delicious vegetables to the University community weekly during the summer and fall semesters.
The CSA is an outreach opportunity to facilitate conversation about food production. We also hope to foster a more accessible system of distribution where employees and students can take advantage of the fresh produce our students are growing. We aim to promote the wellbeing of the UD community, elevating their experience through our programming.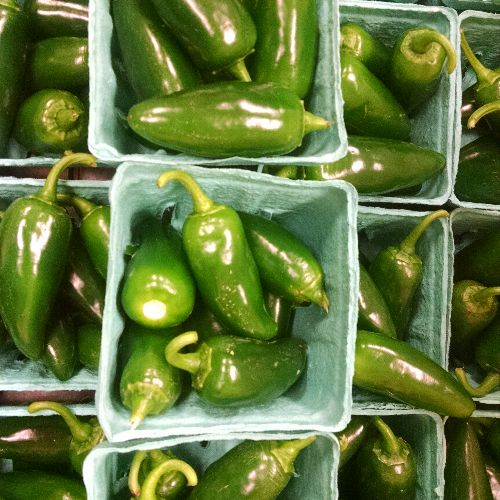 What is a CSA?
CSA stands for community supported agriculture. It is a distribution method that many farms adopted to not only guarantee the sale of their harvest, but also to create more awareness and engagement when it comes to food lifestyle and our connection to the farm. Our 2023 season will be limited to 75 members as we expand our program to increase involvement, while ensuring the best quality produce. By registering, you opt into a portion of our harvest. Once the season begins, each week we will have a designated pick up location where members will pick up their share and interact with the farmers. Small and large shares are offered. Our 21-week CSA program will run for 13 weeks in the summer (June through August) and another 8 weeks in the Fall (September through November). 
Joining our CSA is a great opportunity to support UD students and to build on your own relationship with food and farming. The student farm is a giant classroom for Blue Hens to not only experience the challenges of maintaining an organic run farm, but also to learn the business of agriculture.
CSA pricing
Size

Description

 

Total 21 weeks

Small

(1/2 bushel)

Perfect for two people who are veggie lovers or a family trying to incorporate more veggies into their diet.


 

$400

Large

(1 bushel)

Great for veggie lovers and for families! If you are interested in preserving food for the winter, this is a great option.


 

$525
Q. What is the farm doing to address concerns of COVID 19?
A: The farm follows all UD recommendations for best practices during the pandemic.   
Q: What happens if I miss a pick up?
A: An alternative pick up day will be available each week and you will be able to request this by email. Any shares not picked up without an email in advance will be donated.
Q: If I am unable to pick up my box, can I donate my share that week?
A: Of course! If you would like to forgo your share for the week, we will add it to our donation to the Helen F. Graham Cancer Center or the Food Banks of Delaware.
Q: What produce can I expect to find in my box?
A:  Each week your box includes a representation of the harvest from that week. Weather and timing can influence the contents of your share. Generally, you can expect: 
Summer: Cherry tomatoes, Slicer tomatoes, sweet and hot peppers, root vegetables, greens, herbs, squash, and more.
Fall/Early Winter: Broccoli, greens, herbs, okra, onions, peppers, root vegetables, squash, and pumpkins and more.

Q: I have a family of four, which size share should I purchase?
A: Our large share accommodates a family of four who enjoys cooking. The small share is a good option if you are trying to introduce more fresh foods into your family's diet.  
Q: Can a friend pick up my share if I am unavailable?
A: Of course! Simply notify your friend of the pickup time and location and have them state your name upon pickup.
Q: Can I bring my kids to pick up my share?
A: Please do! Our goal is to create a space where community members can interact with their farmers. This includes your kids!
Q: I am interested, but still have questions.
A: Send us an email and we are happy to answer. Contact the Fresh To You team at freshtoyou@udel.edu.
UD Fresh to You has grown tremendously over the last ten years. The site began with a mere one-third of an acre garden in 2009 and grew into a two-acre organic production. 
In 2013, UD Fresh to You expanded with the installation of their first high tunnel and began operating a retail stand. In 2014 and again in 2016, more infrastructure was added. Today, the location boasts four high tunnels, which have greatly extended their growing season.  

UD Fresh to You always prioritizes the farm as a space for learning. Each year interns learn how to manage an organic operation. The farm aims to continue to grow and be learning space for not only students but UD employees.  
UD Fresh to You values wellness and community. During the season students deliver UD Fresh organically grown produce to the Christiana Care Helen F. Graham Cancer Center and Research Institute. Tiffany Whary, a registered dietitian at Christiana Care, contacted us three years ago about organizing such a program. Since then, Helen F. Graham Staff has set up a market stand with our donated produce in the lobby for patients and caregivers at no cost. 
In addition to the Helen F. Graham Cancer Center, Fresh to You sends donations to the Food Banks of Delaware and partners with University Extension through their Expanded Food and Nutrition Education Program (EFNEP) to provide produce boxes when needed. Our goal for the 2023 season is to donate 3,000 pounds of produce to our community partners.
Center for Food Systems and Sustainability
The mission of CENFOODS is to coordinate, integrate and enhance UD's research, teaching and outreach efforts on the sustainability of food production and surrounding ecosystem, and this is done through Center-led initiatives of cross-disciplinary student training (new Sustainable Food Systems major), undergraduate research/on farm experiences (Internships) and impactful public outreach.